Welcome to the 482nd Edition of my series. We now have our cast together for I'M GETTING MURDERED IN THE MORNING which is a murder mystery dinner theater at the Amvets in Muncie on March 6th and 7th. It is $20 which gets you both dinner and the show. The dinner and drinks start around 6 and our show starts around 7:30. It will be a very funny show so call 765-287-9054 to reserve tickets. I will now get to my selections for the week.
Breach (2007): I start the week out with this FBI drama which is based on a true story. Ryan Phillippe stars as Eric O'Neill who is very determined to reach agent status with the FBI. He is assigned to be a clerk for Agent Robert Hannsen, played by Chris Cooper, but is really being assigned in an undercover operation to expose Hannsen on being a double agent. O'Neill slowly becomes involved in Hannsen's personal life developing a respect for him and at the same time his wife Juliana, played by Caroline Dhavernas, resents Hannsen for his intrusiveness. O'Neill's life both personally and professionally becomes difficult in this job where he gets more than he bargained for. Laura Linney, Gary Cole, Dennis Haysbert, Kathleen Quinlan, Bruce Davison, Mary Jo Deschanel, and many others co-star in this drama. This spy drama really focuses on the relationship between O'Neill and Hannsen where it seems really hard to believe that Hannsen is the person that has been described. This is based on what many call the biggest security breach in U.S. history and this movie does a really good job bringing it to life. This is really driven by characters and has very limited action scenes but the performances keep this going and make it watchable.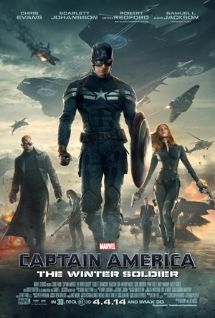 Captain America: The Winter Soldier (2014): I follow up with this superhero film directed by Anthony and Joe Russo. Chris Evans reprises his role as Steve Rogers aka Captain America where is still trying to adjust to the modern day after being thawed out of ice he was in for years and also follows the 2012 film THE AVENGERS. He teams up with S.H.I.E.L.D. agent Black Widow, reprised by Scarlett Johannson, against a very deadly assassin called the Winter Soldier, played by Sebastian Stan. There is also a conspiracy where Captain America is branded a traitor and becomes a fugitive where he must prove his innocence with the help of Black Widow and his new friend Sam Wilson who becomes the Falcon, played by Anthony Mackie. Robert Redford co-stars as Alexander Pierce who is the boss of Nick Fury, reprised by Samuel L. Jackson. Cobie Smulders, Emily VanCamp, Hayley Atwell, Toby Jones, Jenny Agutter, Garry Shandling, all have parts. Gary Sinise can be heard as the narrator at the Smithsonian Museum. I don't want to get to much into this one but ranks up really high in the Marvel series and among the superhero genre. This had a great story and really good action scenes. There are also some humorous moments of Steve trying to adjust to the modern-day pop culture. It was also a really good introduction to the character the Falcon. Like always, stay through the credits. This is one that is really worth a look is one of the best in what has become one of my favorite film series in Marvel.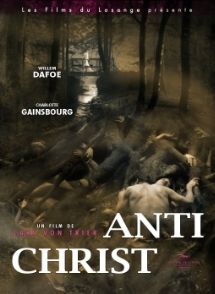 Antichrist (2009): I watched this a couple weeks ago with my friend Chris which was another movie in my "Triple Feature at the House of Callies" segment. He had been on me for some time wanting me to watch this so finally did. Lars Von Trier directed this horror film which was pretty much a psychological horror film. I never really looked into the background of this movie so with this title, I was mostly expecting all kinds of satanism, maybe some sort of demons but found I was quite wrong. As I learned, this is more of an experimental art film. Willem Dafoe and Charlotte Gainsbourg star as a married couple and are credited as He and She. They must deal with the grief of losing a child who jumped out a window while they were having sex in another room. The wife becomes very depressed and her psychiatrist husband decides to take her home in attempt to treat her depression even though it is against the rules to treat loved ones. They decide to go to a remote cabin in the woods where they look to confront their fears. These two actors carry most of the film where they experience a lot of lust and violence. It is quite hard to put this in words, it really holds nothing back as Chris told me. It also does a really good job portraying someone going through withdrawal of anti-depression pills as she became very dependent upon. There are some very graphic scenes in terms of sex and violence as well as some very bizarre imagery. This is by no means for everyone but I was very compelled by the story and the imagery. Dafoe and Gainsbourg work so well together and carry the film well. If you are easily offended and don't have a great stomach, this is not for you. For those who find this interesting, it is available on Instant Netflix.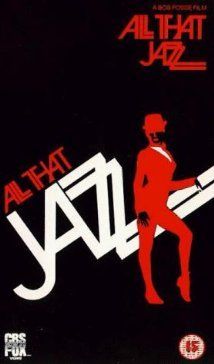 All That Jazz (1979): Bob Fosse directed and cTo-wrote this show business film which he bases on his own life. Roy Scheider stars as Joe Gideon who is trying to get dancers for a show and at the same time editing a feature film about a stand-up comedian. He becomes overwhelmed with everything going on in his life where he smokes a lot, does drugs, womanizes, and just overworks himself. Jessica Lange co-stars as Angelique who is like a fantasy figure in Joe's life. Leland Palmer, Ann Reinking, Cliff Gorman, Ben Vereen, John Lithgow, CCH Pounder, and many others co-star in this film. This is a really interesting and compelling look into the dark side of show business and the effects of one who overworks. It has some really good song and dance numbers to go along with the dark moments.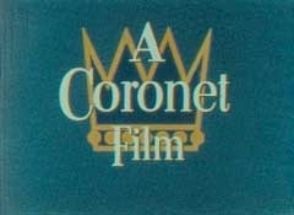 Right or Wrong? (1951); This is my short film for the week which comes from the always entertaining Coronet film series. This involves a group of boys who bust a window at a warehouse and the night watchmen recognizes one of them. The boy that gets caught does not want to squeal and everyone must decide what is right and what is wrong. I guess this one was a little more reasonable than the others and has some education to it unlike most from the series which have become more in the way of entertainment. This is available on public domain.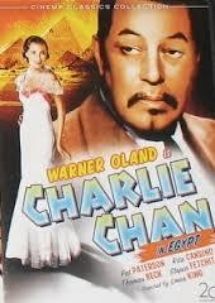 Charlie Chan in Egypt (1935): This is the last of the Charlie Chan films for right now. Chan, played by Warner Oland, is first there to investigate from an ancient tomb excavation but we know someone has to get killed which in this one was a man found in a tomb that was mummified after being murdered. A young Rita Hayworth has a small part and is billed as her real name of Rita Cansino. This is the 11th of 47 Charlie Chan films. This is a fairly enjoyable series and I liked the Egyptian element taking place around the mystery.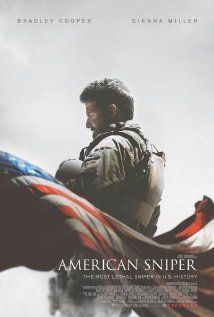 American Sniper (2014): This is a movie that has garnered a lot of praise but has also been very reviled. Clint Eastwood directed this film based on the autobiography by real-life sniper Chris Kyle, played very well by Bradley Cooper. This starts out briefly in his childhood where we see he is a really good shot which leads him to his decision to join the Navy Seals and becomes a sniper getting around 160 kills. It also shows him when he is home from a tour of duty with his wife Taya, played by Sienna Miller, and his children where he finds that it is really hard to let go of his military life. A lot of controversy surrounds the kind of person Kyle was and I have found that many find him to be no more than a murderer. From what I can see, he was doing his job and following orders. There is a part of the book which Kyle claims to have punched out Jesse Ventura where Ventura denies it and won a defamation suit after Kyle's death so that part is questionable. I will say that I liked LONE SURVIVOR more than I liked this one but still found this one to be quite compelling. I know many military people relate well to this movie that life of a military man on and off duty. I don't really feel this movie necessarily is pro or anti war but a pretty realistic portrait on someone in the military. This is by no means for everyone but is a very well done film. Cooper put a lot of effort in bringing Kyle to life and did a lot of studying of footage and got really built for the film.
The Snake Pit (1948): Anatole Litvak directed this film which stars Olivia de Havilland as Virginia Cunningham. She finds herself in an insane asylum and does not remember how she got there. In flashback we see her marriage and developing system. In the asylum, not only does she not know how she got there but gets mistreated by the staff. Leo Genn co-stars as Dr. Mark Kik who is trying to find the root of Virginia's problem. Mark Stevens, Celeste Holm, Leif Erickson, Beulah Bondi, and many others co-star in this drama. This was a pretty intense drama for its time. This is based on the autobiography by Mary Jane Ward. It was a really good portrait of someone who probably did not belong in the asylum but being in it made her worse and drove her insane. De Havilland does a great job as Virginia. This is really worth a look.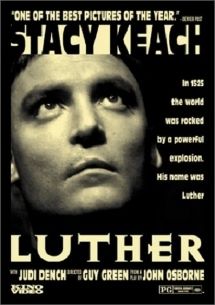 Luther (1974): This is a biopic based on Reformation leader Martin Luther. Stacy Keach stars as Luther who we first see as an Augustine monk who rose through the ranks. He began to develop some more challenging theories from this era of the 1500s which did not sit well with the higher ups like the Pope. His defiance would lead him to be excommunication by the pope. This was a pretty honest portrayal of this world in those days. It is based on a play by John Osborne. Stacy Keach was very good as Luther. Hugh Griffith, Robert Stephens, Julian Glover, and Judi Dench co-star in this biopic. This was an earlier performance from Judi Dench who plays Katherine and is also very good in this film.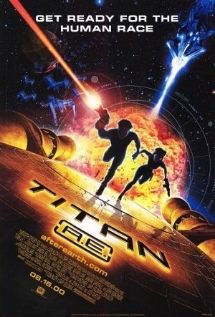 Titan A.E. (2000): This is part 6 of my Matt Damon series which might go for ten parts but not sure yet. This is my first animated selection in the series. This was directed by Don Bluth and Gary Goldman. This is a futuristic sci-fi film. A group of aliens called the Drej destroy the earth in the 3028, where one of the survivors is Cale whose father gives him a ring which turns out to be of much importance. Years later, he is seeked out by a captain named Joseph Korso and his pilot Akima, voiced by Drew Barrymore, and that he must help seek out the Titan which contains a mechanism which will create a new earth. They must take on the Drej who want to destroy the ship. John Leguizamo, Nathan Lane, Janeane Garofalo, Ron Perlman, Alex D. Linz, Tone Loc, Jim Breuer, Jim Cummings, and Charles Rocket provide their voices. This has some really good animation with good action and characters. This is Bluth's more adult oriented movie with some pretty intense violence at times. This is available on Instant Netflix.
Well, that is it for this week. Tell me what you like and dislike and stay tuned for next week which so far include Keira Knightly, Gwyneth Paltrow, Julie Andrews, John Ford, and many others. Continue to read for another segment of "Triple Feature at the House of Callies".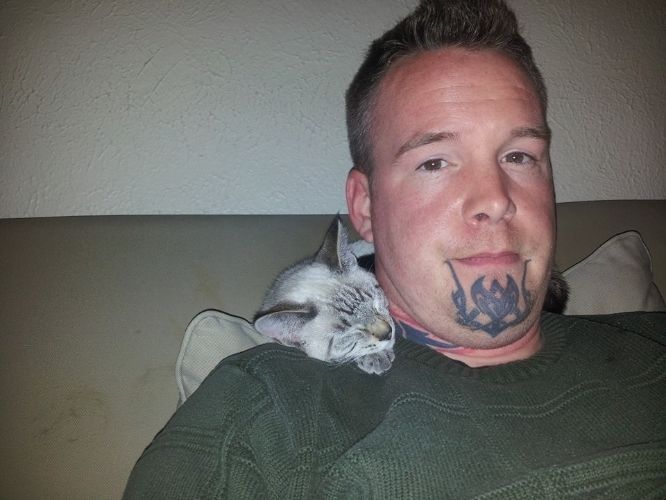 TRIPLE FEATURE AT THE HOUSE OF CALLIES
Many people like to spend a Friday night at a bar but I was just as content spending it at my friend Chris's house and let him present some movies to me which are on Instant Netflix. This is the second time we have done this and always look forward to his interesting selections.
The ABCs of Death (2012): He seemed pretty anxious to show me this one. I guess in some ways this could be called an experimental film. This has 26 different segments going by the letters of the alphabet and had 26 younger up and coming directors to direct them. Each one dealt with death in some way and had directors from all over the world doing this. I will say right now, this movie is not for everyone. I will also say that there were some segments I liked, there were some I thought did not have enough time to get their point across and some made me absolutely cringe. Each director was given a letter and mostly free reign on what they wanted to do with it. This was a really good effort where some hit and some miss. Some of them were just too much for me. I did like that they were all quite different and that they had animation on a couple of them. Take precaution before watching this one as many I know might have walked out on this one. This is available on Instant Netflix.
This Filthy World (2006): This is a one man show where schlock director John Waters speaks to a crowd on a New York stage. He reflects on things like his career, his life, and much of his viewpoints. He is known for his 70s film PINK FLAMINGOS and his 80s film HAIRSPRAY which became a very popular musical. He was not very politically correct on much of the subjects he spoke on but was quite entertaining. At one point, he was talking about something that myself nor Chris knew anything about so he decided to ask Siri what it was and got a response saying "That's Not Nice" and we cracked up. One might want to see a few of Waters' films before checking this out but I believe you will be thoroughly entertained. This was a good follow up from the first one.
Doc of the Dead (2014): It was getting a bit late and I had to work the next morning and was considering leaving after the second one but when Chris found this, I become intrigued and stuck around. This talks about the history of zombies and the early days when it started, then when George Romero made the genre very popular with the 1968 film NIGHT OF THE LIVING DEAD. It talks about zombie rules, the way it has become part of out pop culture, and the different types of zombies through the years. They also talk about the possibilities of zombies becoming a reality which I really do not believe. They have interviews with Romero, Simon Pegg, Bruce Campbell, WORLD WAR Z author Max Brooks, Stuart Gordon and many others. This was a pretty amusing documentary and really liked seeing Bruce Campbell marrying a couple that were dressed like zombies and would be honored to have Bruce marry me if it ever happens.