Welcome to the 483rd Edition of my series. I hope everyone had a good Valentine's Day. It was just another day for me which was still a good day. The show is coming together very well and look forward to performing it in March. I don't have a lot to say for now but I guess next week when I release this it will be on Oscar night.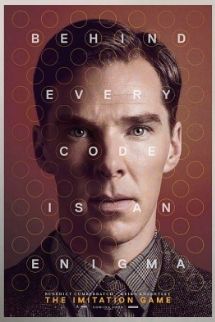 The Imitation Game (2014): I start the week out with this Oscar nominated film directed by Morten Tyldum and based on a book by Andrew Hodges. Benedict Cumberbatch stars as British mathematician Alan Turing who along with others during World War II helps break the code for the Enigma machine which was very pivotal towards the Allies in the defeat against the Nazis. He also must hide his homosexuality which was banned in the UK in those days even if he did his country a great service. Keira Knightley co-stars as as Joan who is one of the fellow mathematicians helping to break the code and also marrying Alan in the process. Matthew Goode, Rory Kinnear, Alan Leech, Matthew Beard, Charles Dance, Mark Strong, and many others co-star in this film. This was a pretty good film based on a very important part of WWII with very good performances that carry this film.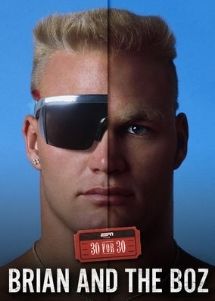 Brian and the Boz (2014): I follow up with this documentary which is technically an episode from the ESPN tv series 30 FOR 30 but as always, I make the rules so I say it qualifies as a movie. This is based on former college football star Brian Bosworth. A lot of it focuses on Bosworth and his days with the Oklahoma Sooners and his father/son like relationship with his coach Barry Switzer. It also talks about his alter-ego that he developed referred to as the Boz which was very controversial but still very successful in college and helped bring publicity to that era. Eventually, the Boz began to take over which would lead to a downfall in his career which included an unsuccessful career in the NFL. A lot of it is in the modern day where a more level headed Brian Bosworth goes through a storage unit with his son and reflects on those days as well as the lessons learned. I really enjoyed this documentary and gave me a new perspective on the Boz. This is available on Instant Netflix.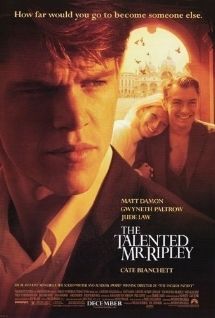 The Talented Mr. Ripley (1999): This is part 7 of my Matt Damon series. Anthony Minghella directed this movie based on the novel by Patricia Highsmith. Damon plays Tom Ripley who is a New Yorker hired by the wealthy Herbert Greenleaf, played by James Rebhorn, to bring his son Dickie, played by Jude Law, from France back home. Tom goes to France and meets Dickie and his fiancee Marge, played by Gwyneth Paltrow, and soon cons his way into their lives by things like claiming to love Jazz when that is not true. Tom mostly looks to become Dickie and goes to extreme measures in order to do so especially when Dickie tires of Tom. Cate Blanchett, Jack Davenport, Philip Seymour Hoffman, Philip Baker Hall, and any others co-star in this complex drama. This has some very well developed characters and Hoffman does a great job as Dickie's friend who sees right through Ripley. Damon is also really good as the sociopath title character who brings a lot of depth to the role. I believe this can really rank up in the films of the 90s.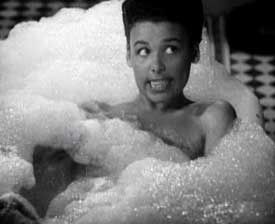 Studio Visit (1946): This is my short film for the week which is one of the Pete Smith Specialties. In this one, he takes a look at a film studio where we see a sleight of hand artist, a 3 year old who can balance extremely well, and Lena Horne singing in a bathtub. This was a pretty humorous short and had some pretty good acts and was worth a watch.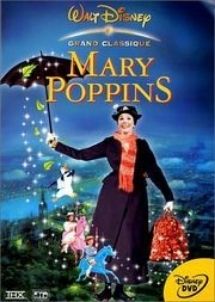 Mary Poppins (1964): This is my Disney film for the week which blends live action and animation. Julie Andrews stars as the title character who is a super nanny summoned by a couple children of a strict banker father. She helps with getting the house cleaned in very quick ways and takes the kids out and about having many encounters with jack of all trades Bert, played by Dick Van Dyke. David Tomlinson, Glynis Jones, Hermione Baddeley, Elsa Lanchester, Ed Wynn, Reginald Owen co-star in this really fun Disney film. Andrews is great as Mary Poppins and I really enjoyed Van Dyke who had a rather bad cockney accent but that is what made it so enjoyable in my opinion. Not much else needs to be explained on this one. This is one the family can watch.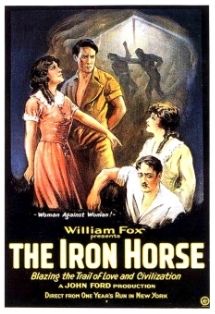 The Iron Horse (1924): This is my silent film for the week. John Ford directed this silent western. President Lincoln has approved construction of the Union Pacific and Central Pacific railways. In their construction, they must avoid Indian attacks. This is based on the construction of the first transcontinental railroad but love, treachery, and revenge occur in the process. This is probably Ford's breakthrough in directing and was rather revolutionary in the western genre. George O'Brien and Madge Bellamy star in this film. This would be one for classic movie buffs and silent film buffs. This has some pretty good action from this era and moves really well.
The ABCs of Death (2012): This came from last week's "Triple Feature at the House of Callies" feature. This has 26 different segments going by the letters of the alphabet and had 26 younger up and coming directors to direct them. Each one dealt with death in some way and had directors from all over the world doing this. I will say right now, this movie is not for everyone. I will also say that there were some segments I liked, there were some I thought did not have enough time to get their point across and some made me absolutely cringe. Each director was given a letter and mostly free reign on what they wanted to do with it. This was a really good effort where some hit and some miss. Some of them were just too much for me. I did like that they were all quite different and that they had animation on a couple of them. Take precaution before watching this one as many I know might have walked out on this one. This is available on Instant Netflix.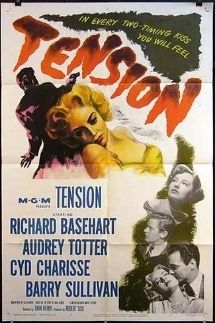 Tension (1949): This is my film noir for the week. Richard Basehart stars as Warren Quimby who is a meek pharmacist and learns his wife Claire, played by Audrey Totter, leaves him for another man. Warren devises a plan to form a new identity and kill that other man in order to make it look like someone else did it. Things don't go as planned when someone else commits the murder making Warren the prime suspect. Cyd Charisse co-stars in this Noir. This is a pretty good B mystery that is really worth a look.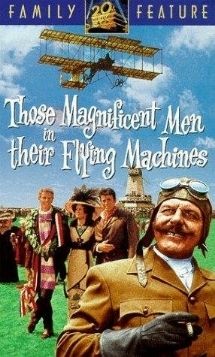 Those Magnificent Men in their Flying Machines or How I Flew from London to Paris in 25 hours 11 Minutes (1965): Ken Annakin directed and co-wrote this comedy on an International air race from the early 1900s when flying was just getting on the rise. This is based on a real life race but a fictional account of it. Each person is determined to win this race and each one has their own comical motive. Stewart Whitman, Sarah Miles, James Fox, Alberto Sorli, Terry-Thomas, Robert Morley, Gert Frobe, Jean-Pierre Cassel, Red Skelton, and many others co-star in this comedy. This might be the only other movie I have seen Gert Frobe in besides GOLDFINGER and was very amusing. Terry-Thomas was also quite funny. This is a really good comedic look into the early days of aviation and has really been under the radar. This will likely give a lot of laughs especially for those involved in aviation.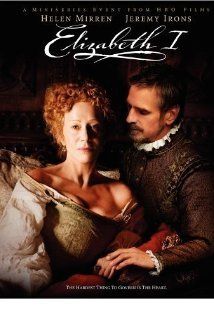 Elizabeth I (2005): I end the week with this HBO mini-series which was directed by Tom Hooper. This takes place in the later days of The Virgin Queen who is played by Helen Mirren. She has been queen for 20 years but has not gotten married or have had any children. Her adviser plans to have her married to a man she does not love much to the dismay of the Earl of Leicester, played by Jeremy Irons, who has always had feelings for Elizabeth and vice versa but they could not marry due to their places in life. Hugh Dancy, Toby Jones, Ian Mcdiarmid, Ewen Bremner, Eddie Redmayne, and many others co-star in this mini-series. Helen Mirren does a great job in this mini-series where within the year she plays Elizabeth II in THE QUEEN. This is a pretty compelling portrayal and are very graphic when it comes to execution and torture scenes. This is available on Amazon Prime.
Well, that is it for this week. Tell me what you like and dislike and stay tuned for next week which so far includes more Matt Damon, John Waters, Angelina Jolie, Jane Russell, and many others.