Welcome to the 476th Edition of my series. I hope everyone had a good holiday and they also have a good New Year. I think I am ready for 2015 so give it what you got. I will now get into my selections for the week.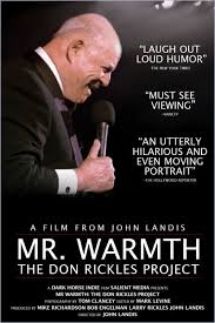 Mr. Warmth: The Don Rickles Project (2007): I start the week out with this comedy on the family actor/comedian. This includes clips from his shows, interviews with his peers and other young comedians. People reflect on his home life and his no holds barred comedy style. There are a lot of very funny clips from his tv appearances and his own live performances. If one is easily offended, this is not for them but his insulting comedic style has become popular and many celebrities see it as an honor if they are insulted by them.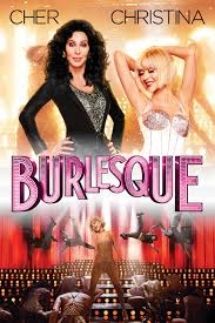 Burlesque (2010): This is part one of my two-part Kristen Bell series where she is at first the lead dancer but slowly loses her place in the bar. Steve Antin wrote and directed this movie that takes place in the Burlesque Lounge. Singer Christina Aguilera stars as Ali who is a small-town girl and singer who decides to move from Iowa to L.A. While looking for a job she stumbles upon this bar and takes interest in the dancing she sees. She is able to get a job as a dancer in this bar and slowly becomes a favorite when people hear her singing. Cher stars as the owner of the struggling bar who does what she can to keep the bar alive and refusing to give into wealthy businessman Marcus, played by Eric Dane. Cam Gigandet, Julianne Hough, Alan Cumming, Peter Gallagher, Stanley Tucci, GLEE alum Dianna Agron, James Brolin, and many others co-star in this film. For me, this was fun and entertaining. If watching this for a great storyline, this may not be it but it does entertain with the song and dance numbers and good performances.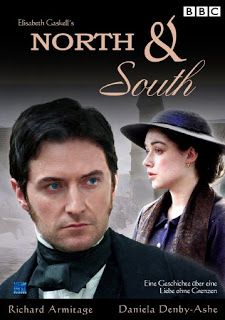 North and South (2004): This is my BBC mini-series for the week based on a story by Elizabeth Gaskell. Daniela Denby-Ashe stars as Margaret Hale who moves to the north into a more industrial town. Richard Armitage stars as mill owner John Thornton who at first is seen as treating his workers very harshly and Margaret forms a very quick opinion of him. Slowly, through the movie, she forms more of an understanding of Mr. Thornton's ways and slowly forms an attraction to him. This is a very complex story on the struggles of an industrial town. This is a four-part mini-series which has four episodes each of about an hour.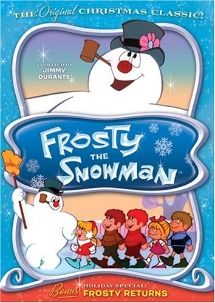 Frosty the Snowman (1969): This is my post-holiday short for the week. This is one I grew up with and watched it a lot at my dad's house. This is a Bass-Rankin animated special that features the character in that popular Christmas carol. In this one, a few children create a snowman which comes to life on account of a hat that belongs to an greedy magician. The kids try to help Frosty get to the North Pole where it is always cold while eluding the magician. This is a timeless classic for the family for any generation.
Tiger Shark (1932): Howard Hawks directed this love story of the sea. Edward G. Robinson stars as tuna fisherman Mike who is a great fisherman but loses his hand to a shark while trying to save his friend Pipes, played by Richard Arlen. In the process, Mike meets Quita, played by Zita Johann, and marries her but is unaware that she is in love with Pipes. Both Hawks and Robinson have done better but it was good to see Robinson play against type and carried it pretty well.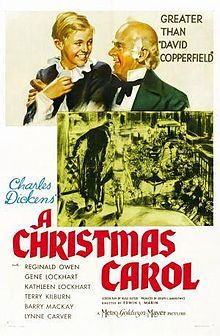 A Christmas Carol (1938): This is another post-holiday selection and possibly the iconic film version of the classic novel from Charles Dickens. Just about everyone knows the story where a miser named Scrooge who has shut himself off from the world and is all about money. The ghost of his business partner Jacob Marley visits him to let know that his ways will end him up in chains just like him if he does not make a chain and also warns of the visits of three ghosts. The ghosts come from the past, present, and future to show him the lives of himself and others who are in his life in order to show him the Christmas spirit. Reginald Owen plays Ebenezer Scrooge in this one. Gene Lockhart co-stars as Scrooge's assistant Cratchit who has problems with his son Tiny Tim, played by Terry Kilburn, with health problems but an employer who overworks and underpays him. Leo G. Caroll has a really good look as Marley and Ann Rutherford co-stars as the Ghost of Christmas Present. I thought Tiny Tim was more social in this one and I feel Reginald Owen has the best transition of going from the ruthless businessman into a better man. This is available on Amazon Prime.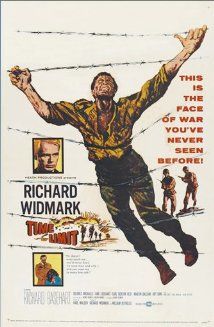 Time Limit (1957): Karl Malden takes a directing turn in this war drama that takes place during the Korean War. Richard Basehart plays former POW Major Harry Cargill who admits to collaborating with the enemy. Richard Widmark stars as Colonel William Edwards who is investigating and does not believe that Cargill's confession is black and white and wants more details. Dolores Michaels, June Lockhart, Martin Balsam, Rip Torn and many others co-star in this drama. This was a very well done film and Malden does really good in the only movie that he has directed. There is a really good tension in the film and is really worth a watch. This is available on Instant Netflix.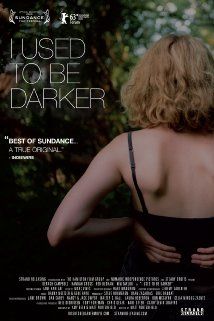 I Used to be Darker (2013): Matthew Porterfield directed and co-wrote this film. Deragh Campbell stars as Taryn who runs away from her home in Northern Island and takes refuge with her aunt and uncle who live in Maryland. When there she witnesses her aunt and uncle's marriage falling apart and tries to bond with her cousin. I really don't know where the title comes from. This is kind of a coming of age film and one about family revelations and a pretty honest film. This is worth a look and is available on Instant Netflix.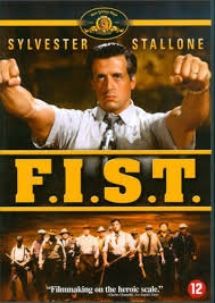 F.I.S.T. (1978): I was at the library and found this movie I had not heard of with Sylvester Stallone and it sounded pretty interesting so I decided to give it a look. Norman Jewison directed this film that was written by Joe Eszterhas. Stallone stars as Johnny Kovak who works during the Depression and has a work where he is overworked and underpaid. He joins a Teamsters union leader and helps found the Federation of Inter-State Truckers and starts to move up the ranks. As he moves up the ranks, his methods become more ruthless and becomes investigated by Senator Madison, played by Rod Steiger, who believes he has connections to the mob. Peter Boyle, Melinda Dillon, Kevin Conway, and Tony Lo Bianco all co-star in this film. This is loosely based on Jimmy Hoffa who was the president of the Teamsters Union. It is unfortunate how unknown this movie has become as even I knew nothing about this movie until I saw a dvd on the shelf of a library. Stallone does a really good job in this film showing how idealism can be corrupted by ambition.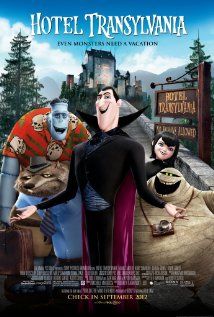 Hotel Transylvania (2012): I end this week with this animated comedy which feature all our classic monster characters. I did my routine where I came up with a list of 20 movies and asked by friend Ashley for a number and this is what got selected. Dracula, voiced by Adam Sandler, decides to builds a resort in Transylvania of the title name and looks to raise his daughter Mavis, voiced by Selena Gomez, in a safe environment where there is no danger of those dangerous humans. During Mavis' 118th birthday celebration, all our favorite monsters come to celebrate but there is also a human named Jonathan, voiced by Andy Samburg, which stumbles upon the hotel. Dracula finds him and makes him pose as a monster while Mavis takes a liking to him. Kevin James, Fran Drescher, Steve Buscemi, Molly Shannon, David Spade, Ceelo Green, Jon Lovitz, Chris Parnell, Robert Smigel, and many others provide voices. This was a pretty fun movie that fits more into an October edition but made its way into a post-Christmas one. I'm sure many who see the name Adam Sandler attached to the name Dracula that they want to run for the hills but I thought he did a pretty good comedic Dracula and had a good voice. I was willing to overlook usual rules like vampires not being able to have kids and probably my biggest pet peeve of the creature being addressed as Frankenstein I was able to overlook. This is a pretty funny movie that the whole family can watch.
Well, that is it for this week. Stay tuned for next week which so far includes more Kristen Bell, Matt Damon, Gary Cooper, and many others.