Welcome to the 469th Edition of my series and yes you read it right, the 9 year anniversary. I know, I can hardly believe it myself. I just want to thank everyone through the years from the people who supported me back in the days of Myspace where this started to the people of today. This week, I got bolder than usual and decided to do 10 foreign language films and all of which have a different language. I didn't necessarily do my favorites nor did a particularly do the best. I found ones which interested me and to stick to my usual format.
The Ghost of Yotsuya (1959): I start the week out with Japan. Nobuo Nakagawa directed this Japanese film which combined the common samurai genre with a ghost story. A ruthless Samarai named Iomen Tamiya, played by Shigeru Amachi, tires of his wife and poisons his wife in hopes of marrying an heiress. He marries the wrong woman who haunts him. This is a classic Japanese tale that has been told many times in many ways. In 1825, it was written as a play by Tsuruya Nanboku IV. This was a great combined effort and had a really good creepy feel to it.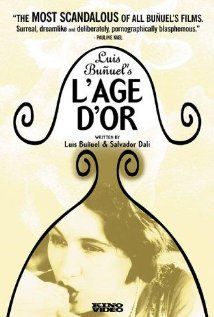 L'Age d'Or (1930): Now I make my visit to France where surrealistic director Luis Bunuel makes his feature directorial debut. It is also one of the first sound films in France as it is partly a talkie but also part silent film. This shows a man and woman who are passionately in love but are thwarted by their families, the church and the bourgeois society. This is a pure Surrealist film and has some rather strange scenes and imagery which was very frowned upon at the time especially the final scene especially the last scene which is partly based on Marquis de Sade's novel THE 120 DAYS OF SODOM. This is really hard to put into words but was part of the beginnings to a great career for Bunuel. This is available on Instant Netflix and good for fans of the French cinema.
The Little Mermaid (1976): I decided to make a trip to Russia. Long before this became a hit with Disney, Russia's Vladimir Bychkov wrote and directed this version of the Hans Christian Andersen story. Viktoriya Novikova stars as the title character who ends up saving the life of a prince and when doing so, she falls in love with him. She is able to make a deal with a witch to become human in order to pursue the prince. In this movie, the mermaids and humans are usually enemies but she does not seem to share the ways of the mermaids. She was not mermaid for long and did not go in-depth on the other mermaids so if you are expecting more mermaids this may not be one to watch. It is interesting to see how naive she is among the humans like not understanding the concept of lying. The witch in this one is less villainous and more bitter which worked pretty well. She also had a sidekick who was kind of the village idiot who helps her pursue the prince. This is by no means great but has some fun moments and a few Russian musical numbers. It is of interest to see a Russian fairy tale.
The Raid 2 (2014): I migrated over to Indonesia, a country I don't know a lot about except for this movie and the first one. Gareth Evans wrote and directed the sequel to his first film which has Rama, played by Iko Uwais, going undercover with the thugs of Jakarta to uncover corruption in his department. When seeing the first one, I deemed it as quite possibly the most violent movie I have seen. This one might have been a little less violent but still had some pretty brutal action and focuses a lot on martial arts on this one. Part of the movie was Rama thinking in the beginning he could have a more normal life with his wife and child after the brutality of the building full of gangsters from the first one. There was also a female in this movie that was very resourceful with hammers that made for some innovative violence. There was also the Baseball Bat Man and the Assassin that were pretty neat characters. This has some pretty good action scenes as well as a decent story. These are not for everyone but if you like the action genre, this will be a great double feature for guys night. The first one mainly took place in a big high story building. This one expands outside there.
A Separation (2011): I headed to the Middle East and made a stop in Iran where Asghar Farhadi wrote and directed this film. This starts out with a married couple named Nader and Simin who argue about leaving the town. Simin wants leave the country with their daughter Termeh but Nader feels he should stay in order to take care of his father who has Alzheimer's. A tragic event takes place which sends Nader over the edge. I'm not going to go any further into it. They really leave it to the viewers to make the judgment and where nothing is really black and white. This also shows how people in that area are usually decent people and Nader was a pretty good man who was not overly controlling. This is very well put together in piecing the tragedy together where the fault is a very gray area. This won an Oscar for Best Foreign Language film and at least deserved the nomination.
Good Bye Lenin (2003): I return to the European area into Germany. Wolfgang Becker directed and co-wrote this film that takes place in 1989 East Germany. Daniel Bruhl stars as Alex who protests the regime there and as he is getting arrested, his mother, played by Katrin Sab falls into a coma after suffering a heart attack. The coma lasts for 8 months and a lot in the world has changed not really for the better. Alex concocts a plan, much to the reluctance of the family, to protect her from the changes in the world while being confined to the bed at home. With help of his aspiring filmmaker friend, Alex is able to create an idealistic world believing that would be better for his mother as she is recovering. This movie has some really well-created characters and a really moving film that both good comedic and dramatic moments. This is loosely based on Lenin's life in his last couple years where he was put in a controlled environment.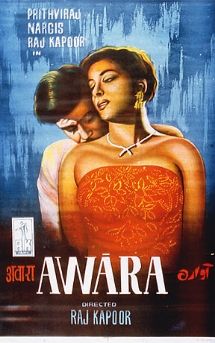 Awara (1951): I decided to take a trip to India and visit the world of Bollywood. Raj Kapoor directed this early Bollywood classic. He also stars as Raju who has had a very difficult childhood growing up without a father and is recruited as a child into a life of crime. Prithvraj plays Judge Raghunath who is a very close-minded judge and never made it easy on Raju mostly believing he cannot make it in life since he never grew up without a father. In Raju's adult life, he tries to form a relationship with his childhood friend Rita, played by Nargis, who works for his father and go straight in the process but the judge never makes it easy. This is a pretty typical Bollywood film where the movie is quite long and has a few lavish musical numbers. There is a rather interesting dream sequence in the film that I really liked. Overall, this was a pretty good story and deserves a look if you can watch subtitles. The only complaint is that there are no subtitles for the musical numbers.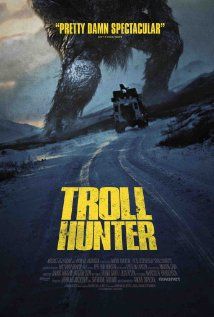 Trollhunter (2010): I made an unexpected trip to Norway for the next selection. Andre Ovredal wrote and directed this film that is shot like a documentary. Volda University students Thomas, Johanna, and Kalle learn about bears coming up dead in Norway and decide to investigate. Their investigation leads to a hunter named Hans who they soon learn is a troll hunter and learn that there are a lot of dangers there. Hans agrees to them the students film his doings as long as they do what he tells them. It is based on folklore of Norway of places where the trolls actually rose. The special effects of these trolls is actually pretty good. This was not the greatest movie of all time but did a decent job in combining comedy and fantasy with the amateur documentary theme. This is available on Instant Netflix and might be a fun thing to check out.
The Housemaid (1960): I decided to go back to Asia for a bit and check out this disturbing thriller by Ki-Young Kim who wrote and directed. Married man and father Mr. Kim works in a factory giving music classes and piano lessons to the employees and also giving home lessons at time. He hires a young girl per the recommendation of one of his students as a housemaid. She begins to exhibit unusual behavior and makes Mr. Kim succumb to temptation when he has an affair. The maid soon begins to wreak havoc on the household. I don't want to go too far into this one as I feel I might give too much away. I will say that this one probably creeped me out more than anything I watched in October. This was remade in 2010 and have heard pretty good things about it so I'll probably check it out in the coming weeks but don't forget this one. This movie has a lot of scenes that probably could not have happened here in the United States at the time.
I'm Not Scared (2003): I make my final trip to Italy. Gabriele Salvatores directed this filmed based on a novel by Niccolo Ammaniti. A nine year old boy named Michele discovers another boy chained to the bottom of a hole. He soon learns what is happening and tries to do right by the child. This movie is from his point of view and is yelled at by adults like for staying out too long but in is a world where the adults have done more wrong than the child. This is a pretty moving tale where some of it shows the desperation adults stoop to in order to get more money. It also shows how the child will look to do the right thing despite the potential consequences. It has good performances and is very well shot in its authenticity. This is available on Instant Netflix.
Well, that is it for this week. Tell me what like and dislike. Next week, I will be returning to my more normal format. I hope you all enjoy these selections and please don't be bitter if your favorites did not end up on this one.