Welcome to the 470th Edition of my series. Next weekend will be my show 1776 at the Ivy Tech in Noblesville. This is a musical which is a dramatization on the events that lead into the signing of the Declaration of Independence where I play Samuel Chase. The show is November 21, 22, 23, 28, 29, 30 where the Friday and Saturday shows are at 8 pm and the Sunday shows are at 2 pm. Tickets are $18 for adults and $12 for children under 12 years of age. To reserve tickets, call 317-773-1085. If you are in or near this area, please check it out if you can as it will be a good show. I will now get onto my selections for the week.
Hour of the Wolf (1968): I start out the week with this Swedish film brought by the legendary Ingmar Bergman and was originally going to be on last week's but just did not fit into the scheme of things so I carried it over to this one. Max Von Sydow and Liv Ullman star as married couple Johan and Alma Borg. Johan is an artist who is haunted by past memories and repressed desires. Alma looks to help him with his issues while trying to keep her own sanity. This is a psychological thriller from Bergman and have great performances from the leads as well as some very well written supporting characters. Foreign film buffs and fans of Bergman must check this one out. It is a very good and atmospheric film with really good imagery.
Batman: Assault on Arkham (2014): This is my DC animated movie for the week. Batman, voiced by Kevin Conroy in his return to the role, looks to find a bomb planted by the Joker, voiced by Troy Baker, who resides at Arkham Asylum. On the other end, Dr. Amanda Waller, voiced by CCH Pounder, forms the Suicide Squad which consists of Harley Quinn, Deadshot, Captain Boomerang, Killer Frost, KG Beast, and King Shark. She forces them together and puts a deadly device that can go off at any time if her orders are not followed. They are after some important information stolen by the Riddler, voiced by Matthew Gubler. The paths of this squad and Batman inevitably cross and many other villains make cameos. This is the first time I have really heard of the group the Suicide Squad but was a good group of villains who must work together in order to stay alive. In this one, Batman is more of a supporting character but the story is pretty good on both ends and is another really good entry into the animated world of DC Comics. The only thing missing was Mark Hamill voicing the Joker.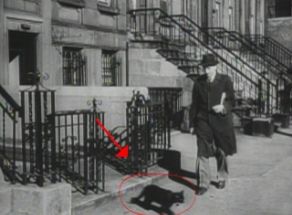 Black Cats and Broomsticks (1955): This is my short film for the week which takes a look at superstitions over the years. These include things like the old adage of stepping on cracks to break your mother's back as well as the walking under a ladder being bad luck which is one I have even heard in wrestling before a ladder match begins. There are a few others like haunted houses, salt shakers, voodoo dolls and the belief in the supernatural. This is a pretty entertaining look at the superstitions.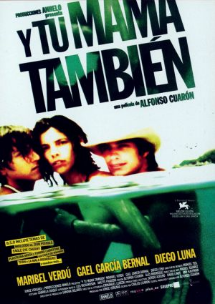 Y Tu Mama Tambien (2001): Alfonzo Cuaron directed and co-wrote this Mexican film which is another one that carried over into this one instead of last week. Gael Garcia Bernal and Diego Luna star as teenage friends Julio and Tenoch. At a family wedding, they meet Luisa, played by Ana Lopez Mercado, who is the 20 something wife of Tenoch's cousin. All three of them are having trouble in their relationships and the guys decide to try impressing Luisa by telling her they will be going to the most beautiful beach which does not really exist. Luisa decides to go along with them and the three of them embark on quite a road trip. This is something that really revolves most around the three characters as well as the good and bad moments between them. The three give really good performances and work really good among each other. It is not something for the family by any means but a great foreign film that deserves a look. This is available on Instant Netflix.
The Mayor of Hell (1933): Archie Mayo directed this film that made a statement towards the juvenile system. Five members of a teenage gang are sentenced to a state reformatory which was run by Thompson, played by Dudley Digges, who runs it more like a prison instead of trying to help the youth get better. Deputy commissioner Patsy Gargan, played by James Cagney, arrives and relates to these kids as he was a gang member himself as a kid and looks to teach the you life skills along with nurse Dorothy, played by Madge Evans. Thompson does not agree with what Patsy is doing and looks to discredit him while Patsy's past comes to haunt him. This does get quite violent at times but is still a pretty decent movie while having racial stereotypes that were probably not as looked down upon at the time. I can always watch Cagney no matter which side of the law he is on and does a great job as a Father Flanagan type person trying to help the troubled kids.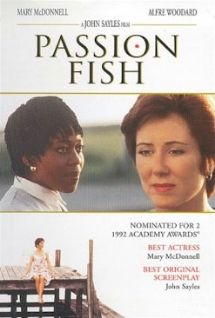 Passion Fish (1992): This is part one of my David Strathairn series which will go at least two parts but maybe three where he plays a local who seems to be out to help wherever he can. John Sayles wrote and directed this independent film. Mary McDonnell stars as Mary-Alice Culhane who was once a successful soap star but is now confined to a wheelchair after a bad car accident. She returns to her home in Louisiana where she is bitter and turns a lot to alcohol which drives many of the nurses away until Chantelle, played by Alfre Woodard, who is more desperate for a job. They slowly become friends while we learn about Chantelle's past. Angela Bassett has a part as one of Mary-Alice's co-stars on the soaps. This movie is more of a character study with the two stars doing a great job and working very well together. This movie really deserves more recognition than what it got so I hope to get this on the radar some. This is available on Instant Netflix.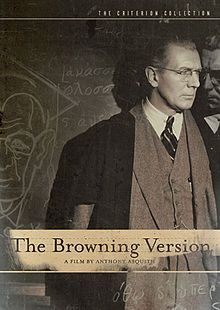 The Browning Version (1951): Anthony Asquith directed this British film based on the story by Terence Rattigan. Michael Redgrave stars as Andrew Crocker-Harris who has been a teacher in a British school for many years but is forced to retire due to a heart ailment. He has not been liked by his colleagues and students and must examine his life as a teacher and as a husband in a crumbling marriage. He meets a new student named Taplow, played by Brian Smith, who comes to not hate Crocker-Harris but to feel sorry for him. Andrew must contemplate what he will do on his last days. Jean Kent, Nigel Patrick, and Wilfrid Hyde-White also co-star in this drama. This is a very moving film on a man who must look back at a life full of success at his job but not with the people. This is available on the Criterion Collection. There are a few versions but this appears to be the most notable one.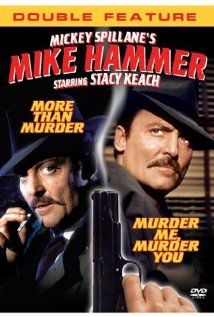 More than Murder (1984): This is my tv movie for the week and is based from the tv series THE NEW MIKE HAMMER. Stacy Keach plays Detective Mike Hammer which is a character from many novels of Mickey Spillane. His friend Captain Pat Chambers, played by Don Stroud is wounded during a poker game but is framed to be a drug dealer. Spillane takes it upon himself to clear Chambers of murder. Lynn-Holly Johnson also co-stars as an employee at a department store who tries to be a detective with Spillane and is rather amusing. This is a pretty decent tv movie detective story.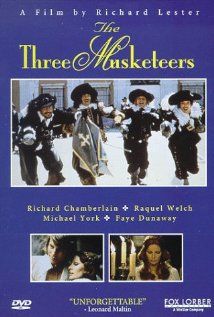 The Three Musketeers (1973): Richard Lester directed this adaption based on the classic novel by Alexandre Dumas. Michael York stars as a young D'Artagnan who arrives in Paris with dreams of being a musketeer for the king. He soon has different encounters with Athos, played by Oliver Reed, Porthos, played by Frank Finlay, and Aramis, played by Richard Chaimberlain, not knowing they are musketeers and each challenge him to a duel. When he learns they are the musketeers, he joins them and learns their ways oppose the devious Cardinal Richelieu, played by Charlton Heston, as well as Milady, played by Faye Dunaway, and Rochefort, played by Christopher Lee. Geraldine Chaplin, Joss Ackland, and Raquel Welch all co-star in this film. York is great as the inexperienced swordsman who makes every effort possible to learn to be a musketeer and I find Michael York to be rather underrated in today's world. This is a very fun version with a very good cast to go along with it.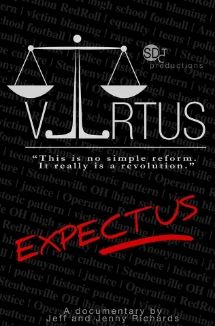 Virtus (2014): I end the week with this documentary short which was directed by my own Facebook friends Jeffrey and Jenny Richards. This looks into the rape case in Steubenville, Ohio which happened in 2012 where a young girl was drunk and a couple guys on the football team took advantage and raped her. Afterwards, there was a lot of bragging on social media as well as a cover-up in the community for the sake of things like the football team. In this documentary, they take a look at groups like Anonymous and Sisters of Jane looking to bring justice to the town and raise awareness of rape. This was a well done documentary that can really make one cringe but is very important showing how rape is never okay. This is part of an online film festival on http://www.viewster.com and when putting in the title into their search field this will come up to watch and vote. Please check this out as well as some of the other movies part of this contest.
Well, that is it for this week. Tell me what you like and dislike and stay tuned for next week which so far includes Kim Basinger, Doris Day, Evan Rachel Wood, and many others.