Welcome to the 467th Edition of my series. Yesterday, I had the pleasure of being on TOM CHERRY'S OLD TIME RADIO show for the first time. I enjoyed it a lot and was part of a great group. I was their guest star and I'm sure I'll one day make my return. I will now get to the selections for the recommendations section and the Madness.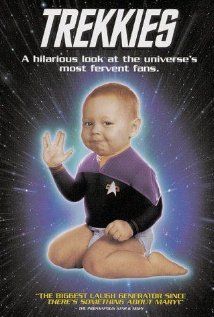 Trekkies (1997): I start the week out with this this documentary which looks at the many versions of STAR TREK through the years. This documentary has reflections from the actors and the very loyal fans. It also takes a look at a lot of the conventions. I have never qualified to be a trekkie myself but really enjoyed this documentary. I never realized the impact these shows have had through the years and how the characters have had such effects through the years. The actors consist of mostly the originals but some newer ones like Levar Burton and Michael Dorn. What fascinates and intrigues me the most about this show is the fans like a woman who wears her STAR TREK outfit everywhere she goes, even to jury duty. I really believe that just about anyone, fan or not, can enjoy this documentary. This is available on Instant Netflix.
Stars on Horseback (1943): This is my short film for the week. This takes a look at blacksmith George Garfield who specialized in horse shoes and made them for many celebrities like Bette Davis, Joel McCrea, and many others. This was a really fascinating 11 minutes looking at Hollywood in the old days.
Dinner at Eight (1933): George Cukor directed this comedy on the high class. Lionel Barrymore and Billie Burke star as Oliver and Millicent Jordan who throw a high class birthday party for their many friends and acquaintances. Marie Dressler, John Barrymore, Wallace Beery, Madge Evans, Edmund Lowe, Lee Tracy, and Jean Harlow all co-star in this film. This is more of a character movie where even then the wealthy still had their own issues and is a pretty good satire on the high class from the era. My favorite was John Barrymore as a has-been actor who cannot let go of his fame but turns a lot to alcohol. This is a great film from that era that stands pretty well today and was rather daring for its era.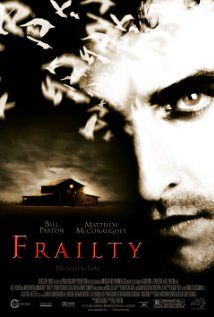 Frailty (2001): Bill Paxton makes his directorial debut in this crime thriller. Matthew McConaughey stars as Fenton Meeks who takes to FBI agent Wesley Doyle, played by Powers Boothe, about the serial killer they have been searching for which he says is his brother. He tells the story of his childhood which his father, played by Bill Paxton, claims to have had a divine mission where he must kill "demons" and tries to teach the kids how to be like him. As the story goes along, the really good twists do as well. This is not for everyone but Paxton does really good in his directorial debut in this more realistic looking horror film. Going further would only give more away so the best thing her is to watch this underrated film.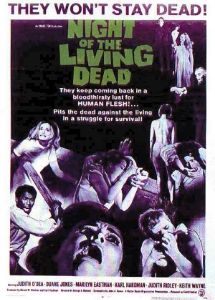 Night of the Living Dead (1968): George A. Romero wrote and directed this zombie classic that did not start the genre but might have been the start of what the zombie genre is today. A group of people are hiding out in a farmhouse protecting themselves from the zombies that are out there. This was an absolute low budget classic with Romero making the most of what he had which spawned some good sequels and even a good remake. it is hard telling if the popular tv series THE WALKING DEAD would exist today if it was not for this movie. This was a great low-budget independent film that still holds up today.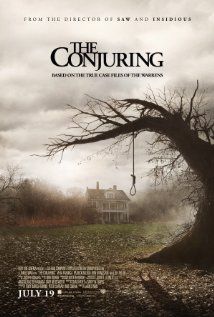 The Conjuring (2013): This is my paranormal film for the week which was directed by James Wan and written by Chad and Carey Hays. Patrick Wilson and Vera Farminga star as married couple Ed and Lorraine Warren who also work as paranormal investigators. They are hired by parents Roger and Carolyn Perron bring their daughters to a Rhode Island home in the early 70s. Strange and creepy events start happening in this home making them seek the services of Ed and Lorraine. It turns out to be a satanic haunting that will follow them wherever they go and the Warrens must do what they can to stop the haunting. This is based on a true story. I did believe this had a legitimate creepy feel to it. Possibly one of the best from the era for this genre.
Alice in Wonderland (1949): I found this version of the Lewis Carroll classic story on my Premier app on the Roku. This is a version that is done mostly through stop-motion animation as well as some live action. This is actually a French film that did not get much release in the U.S. due to Disney's legal dispute of their own 1951 film which flopped like this one and I believe eventually Disney even . This may not have ever seen a big release though I hope to get this some exposure. There was a very good effort in this version with the animation. I will venture to say this is on public domain so is probably obtainable.
Honey, I Shrunk the Kids (1989): I follow up with some live-action Disney directed by Joe Johnston. Rick Moranis stars as Wayne Szalinski who is a nerdy scientist and has been working to perfect a shrinking machine. An accident leads Wayne's kids and the neighbors kids into the attic where they were not aware, nor Wayne, that the machine is working and shrunk the kids. Thomas Wilson Brown, Jared Rushton, Amy O'Neill, and Robert Oliveri star as the children who are shrunk and must fight for survival when they are put out in the yard. This one is a good family selection. Moranis is perfect for the role as well as Oliveri who plays his son looks some like him and acts a lot like him. This was one I liked in my childhood and was glad to revisit this one. This is available on Instant Netflix.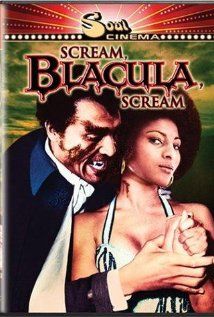 Scream, Blacula, Scream (1973): This is my Blaxploitation selection for the week and is the sequel to the 1972 film BLACULA. William Marshall stars and reprises his role as Prince Mamuwalde who is the vampire of the film. Pam Grier stars as the new voodoo queen who Mauwalde seeks to end the vampire curse he does not like. This is a pretty decent couple of Blaxploitation classics and Marshall does a good job as the title character. If I give away the plot, I would be giving away some of the first one so just make a double feature out of these.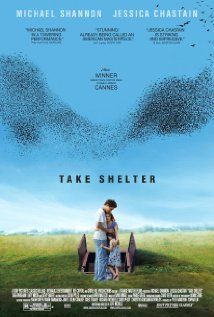 Take Shelter (2011): Jeff Nichols wrote and directed this film. Michael Shannon stars as Curtis who appears to have his life in order with a wife, played by Jessica Chastain, and a daughter, played by Tova Stewart, who is deaf, and a good job. Things change when Curtis has nightmares and hallucinations on the apocalypse. He does not tell anyone of what is happening and decides to build a shelter in their backyard which makes it far more difficult for them financially and makes things difficult for work. This is essentially a drama which had some really good characters. This was a very underrated film which deserves more exposure. Shannon does a great job in this film as well as the others. Tova Stewart is deaf in real life as well as her parents.
Well, that is it for this week but keep on reading for the returning Movie Night At The Shera segment and week three of the Madness. Stay tuned for next week which so far includes Katherine Hepburn, Gene Hackman, Jack Black, Leslie Nielson, Steve Martin, Brad Pitt, and many others.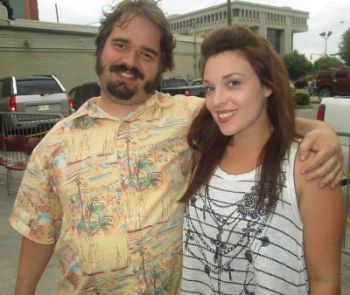 MOVIE NIGHT AT THE SHERA
The Outsiders (1983): This is more like movie afternoon at the Shera from sunday of last week but that just does not have the same ring to it so the title stays. I went over there before my 1776 rehearsal and her daughter asked to watch this movie which they had on dvd and I have always liked this one so that was fine with me. Francis Ford Coppola directs what I always say is the Before They Were Stars film. This film centers around rival gangs fro different sides of the town. On the more upper class is the Socs and the other side of town has the Greasers. C. Thomas Howell stars as Pony Boy Curtis who is a Greaser and the youngest brother of Darry, played by Patrick Swayze, and Soda Pop, played by Rob Lowe. Other Greasers include Matt Dillon, Emilio Estevez, Tom Cruise and Ralph Macchio. Other cast members include a young Diane Lane and 80s teen idol Leif Garrett who is one of the Socs. This is taken from the point of view of Pony Boy who is a good person, just born into the gang lifestyle. This is based on the novel by S.E. Hinton and is pretty true to the novel. These were some good performances to get their careers going. Coppola casted this one very well. I have also heard that this is done as a play and one I would be interested in doing.
THE MADNESS: ATTACK OF THE AUTOMATONS: WEEK 3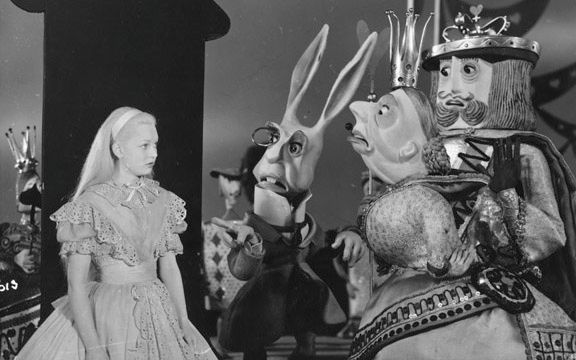 Alice in Wonderland (1949): This counts due to the all fantasy rule. 66 1/2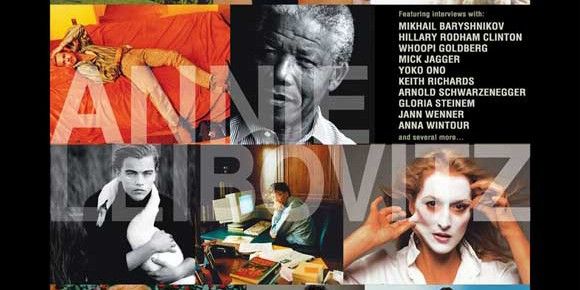 Annie Leibovitz: Life Through a Lens (2006, 83 minutes): This is a documentary of the famed photographer Theyand counts because of wild card Arnold Schwarzenegger. 666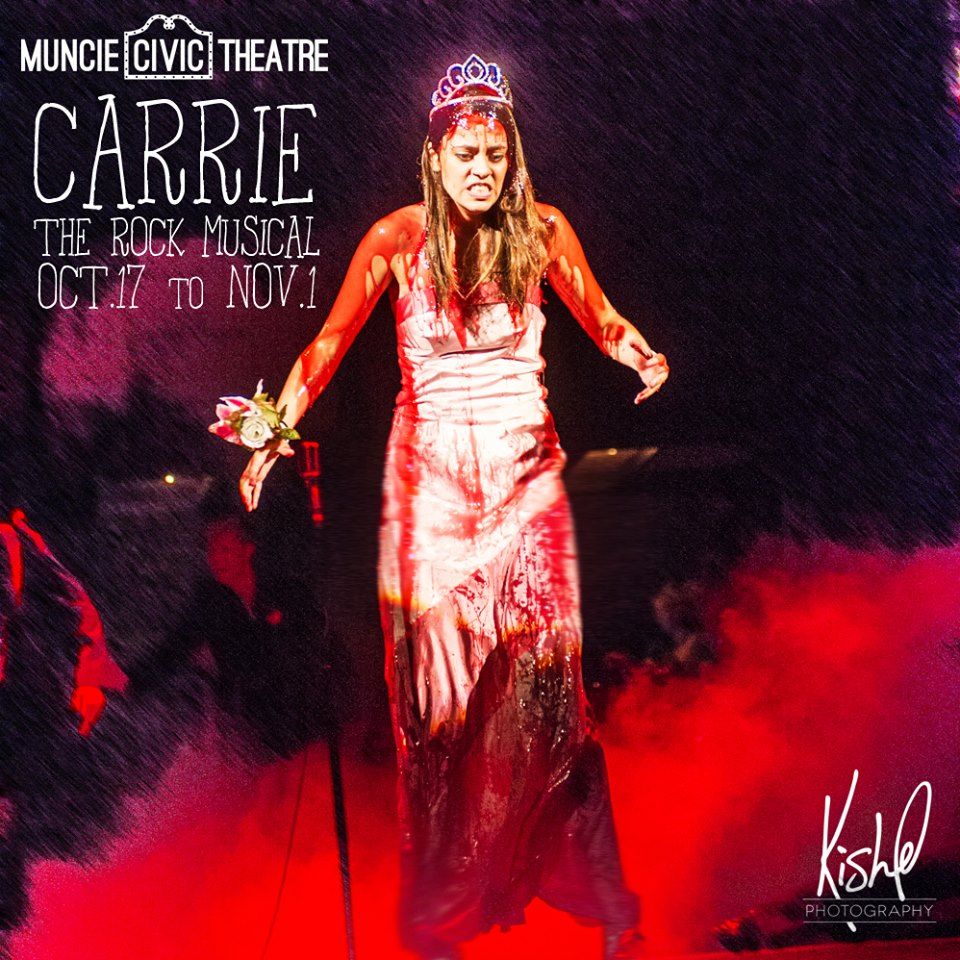 Carrie: The Musical (2014): This is a live-theater production at the Muncie Civic Theater which is a musical based on the Stephen King novel. They really did a good job and I really liked the music in it. For those in the Muncie area, they have additional shows on October 30, 31, November 1. See munciecivic.org for more details.
Chiller Thriller Theatre (2014): This is a locally written Halloween themed play written by locals Tom Cherry and Cliff Lowe. This is a lot of silly fun with a vampire, talking doll, and a creepy host along with an amusing talking spider. For those around this area, there are shows Friday, Saturday, and next Sunday. Check out the event at https://www.facebook.com/events/477475942393903/?sid_reminder=505099286564831232 .
The Conjuring (2013): This is dealing with the paranormal so counts easy. 666 1/2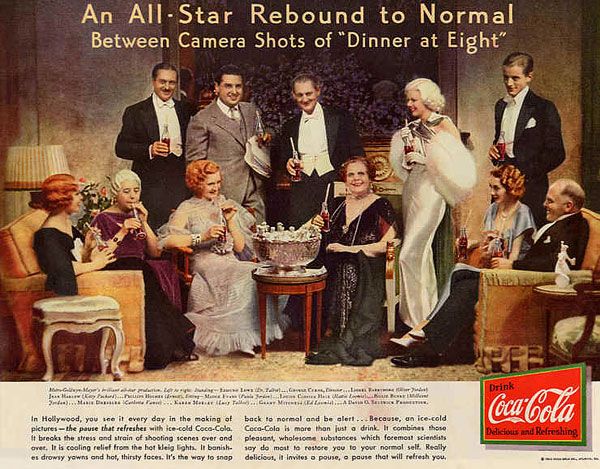 Dinner at Eight (1933, 111 minutes): This classic comedy counts on account of wild card Lionel Barrymore. 666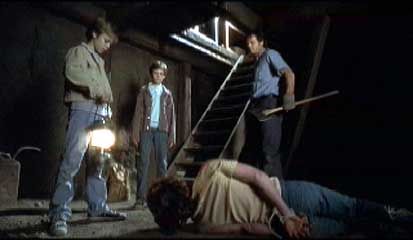 Frailty (2001, 100 minutes): This has a serial killer and someone who has visions and kills "demons". 666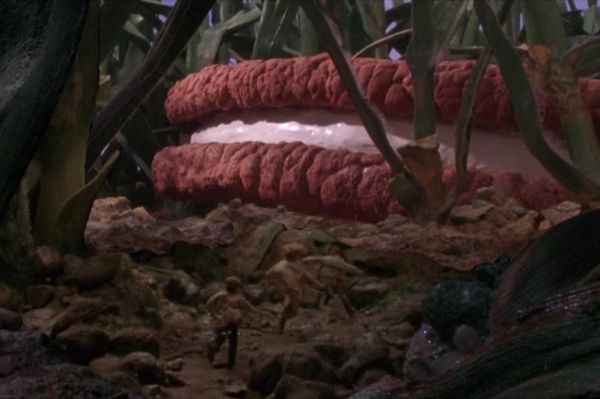 Honey, I Shrunk the Kids (1989, 93 minutes): Stuart Gordon was one of the writers so this counts but would count either way. Could bonus points apply for the shrinking of the kids? 666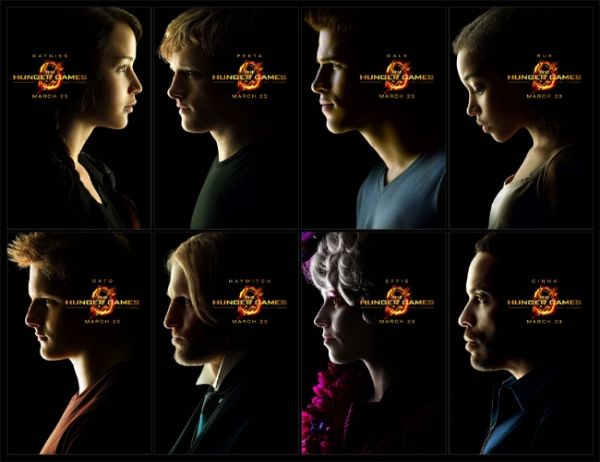 The Hunger Games (2012, 143 minutes): The first of the Susanne Collins novels. I was able to get the sequel to count last week so this one should be no different. There are some sci-fi elements and takes place in a bleak future. I must say I love Jennifer Lawrence. 666 1/2
Night of the Living Dead (1968, 96 minutes): Zombies make this an obvious count. 666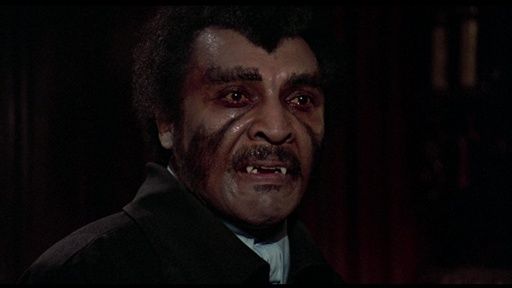 Scream Blacula Scream (1973, 96 minutes): This has a vampire so counts for the contest. Blaxploitation's entry to the vamp genre. 66 1/2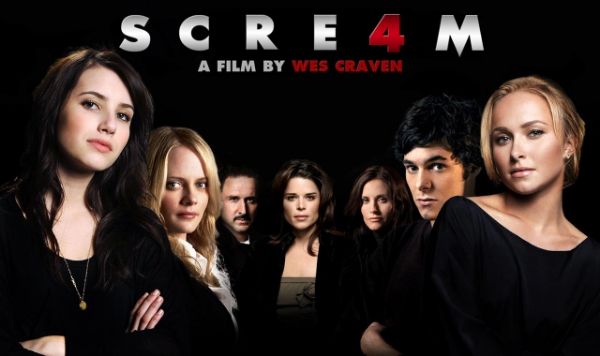 Scream 4 (2011, 111 minutes): This was a pretty good return to the franchise where Sidney returns to her town only for murders to start happening again which resemble the other times. 666
Take Shelter (2011, 111 minutes): I feel the apocalyptic visions should make this one qualify. 666
Tom Cherry's Old Time Radio Show (2014): This was a radio play I was in yesterday which also had a live audience. There was a part sketch where a character was sending people to TV Land as well as Mad Scientists and was killed by a lazer. Also, a musical number of MONSTER MASH. I believe I should get minimum points. 666 1/2
Trekkies (1997, 86 minutes): This is a documentary on the iconic series and believe this should count in the Madness. This is a really good documentary for both die hard fans, casual fans, and non fans of STAR TREK. 666 1/2