Welcome to the 466th Edition of my long running series. Yesterday, I got to be in a short film in the Indiana town of Richmond. It was a short but fun experience and looks like I might be able to do this again in the future. On the Saturday coming up, I am in Tom Cherry's Old Time Radio Show in Farmland at 3 pm and is a dollar to come see it. Message me for information. I will now get to my selections for the week.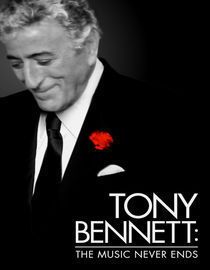 Tony Bennett: The Music Never Ends (2007): I start out with this music documentary on crooner Tony Bennett which is actually an episode of AMERICAN MASTERS and produced by Clint Eastwood who interviewed Bennett in a few scenes. This came out around his 80th birthday and Tony reflects on his early career when he rose in the music world and how he has always been able to stay successful with help from his son who helped reignite his career during the MTV generation. This shows a lot of music footage, and past interviews. Alec Baldwin, Harry Belafonte, Mel Brooks, Arthur Penn, Don Rickles, Martin Scorsese, and many others reflect on their times with Bennett. Anthony Hopkins is the narrator. This is a really well done documentary talking about him throughout his career and the many diverse singers he has worked with from Frank Sinatra to Christina Aguilera. This is available on Instant Netflix and is a really good documentary to check out.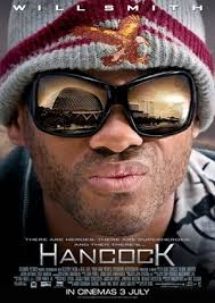 Hancock (2008): I follow up with this superhero movie which was directed by Peter Berg. Will Smith stars as the title character who is a superhero but has fallen out of favor of the public due to his alcoholism and the damage he causes throughout the town. ARRESTED DEVELOPMENT alum Jason Bateman co-stars as PR expert Ray whose life is saved by Hancock and believes he can repair Hancock's image. He soon invites him home to meet his wife Mary, played by Charlize Theron, and son Aaron, played by Jae Head. Aaron is a fan of Hancock while his wife does not want him there but Ray is determined to help Hancock. Eddie Marsan, Thomas Lennon, Johnny Galecki, and many others co-star in this superhero movie. This was a good approach to the genre of people resenting the superhero finding his actions to be reckless and destructive. Will Smith does a good job as the title character.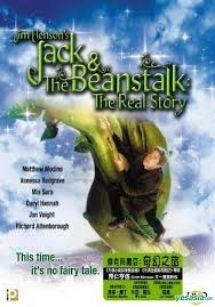 Jack and the Beanstalk: The Real Story (2001): Brian Henson directed this tv movie which is a rather interesting take to the fairy tale legend. This takes place in two eras. Matthew Modine stars in the modern era as Jack Robinson who is a successful business executive but part of a family curse where no one in the Robinson line has lived past 30 and he is getting there. He meets a mysterious woman named Ondine, played by Mia Sara, who explains how his ancestor which is the Jack in the story stole a goose and a harp that was very important to their world and all connects to his world. He decides to go with her to the world where he learns more and more of what happened and must write the wrong. It was a very interesting take to the legend which paints Jack as more of the villain than the giant. Vanessa Redgrave, Daryl Hannah, Jon Voight, Richard Attenborough, Honor Blackman, and many others co-star in this pretty well-done tv movie with good performances and really liked the special effects from the Jim Henson Company.
I Never Forget a Face (1956): This is my short film for the week from Warner Brothers. This is put together with a few vignettes of well known people and events like Warren G. Harding campaigning in his town, Al Jolson singing to the crowd, FDR choosing a running mate, the Scopes Trial, Richard Bird training for a flight over the North Pole, and George Bernard Shaw visiting America. It is pretty interesting to be reminded about some of these things and was a good 11 minutes.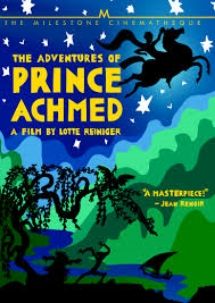 The Adventures of Prince Achmed (1926): This is my animated selection for the week. This is based on the tales from THE ARABIAN NIGHTS where a sorcerer tricks Prince Achmed into riding a magical flying horse. In the process he falls in love with Princess Peri Banu but must defeat an army of demons to win her heart. This animated tales is the use of silhouette drawings, movable cardboard, and metal cutouts and the film is still effective without today's computer animation. This is said to be the first full-length animation movie of all time and is a pretty good silent animation film.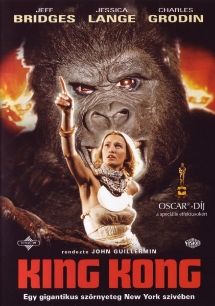 King Kong (1976): This is a remake of the 1933 classic which is the first of two and the second remake came in 2005. The first one is an absolute classic, the 2005 I felt paid great homage to the original while making it their own, and this version is more the guilty pleasure and maybe so far to be called a b-movie. This group of people are part of an expedition crew in search of petrol lead by the ruthless Fred Wilson, played by Charles Grodin. They find a castaway named Dwan and take her in. They end up on an island inhibited by a tribe who appears to worship Kong and take Dwan hostage only to be rescued by Kong who falls in love with her. Things change when Fred manages to abduct King Kong to exploit in New York. In all honesty, the latest one was my favorite and is also one of my personal favorite films. This one is to watch with a group of friends. Jeff Bridges also co-stars as Jack Prescott who is another stowaway who joins the group and is one of the nicer ones. Bridges and Lange have done a lot better than this one. This one is more for fun and is available on Instant Netflix.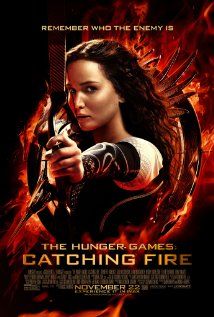 The Hunger Games: Catching Fire (2013): This is the second part of the popular book series by Susanne Collins. Jennifer Lawrence and Josh Hutcherson reprise their roles as Katniss and Peeta who where they become targeted by the Capital where they feel they defied them. They soon learn they are selected in a 3rd Quarter Quell where they must fight for their lives once again. Much of the actors like Donald Sutherland, Elizabeth Banks, Stanley Tucci, Lenny Kravitz, Liam Hemsworth, and Toby Jones reprise their roles from the first one. Joining the cast are Philip Seymour Hoffman, Amanda Plummer, Jena Malone, Jeffrey Wright, and many others. i don't want too get to far into this plot as I feel I might give too much away. I enjoy this series of film and this sequel though not sure if it is officially considered a sequel. Jennifer Lawrence does great in this one and I also liked Jena Malone in this film as well. The first one is available on Instant Netlflix but this one is not yet but worth looking into getting a copy. This is a great take on a dystopian and oppressive society.
The Undying Monster (1942): This is a werewolf selection. Family members are being murdered leading into the learning of a family curse and to some very dark secrets. A lot of this is very atmospheric with the family trying to figure out what happened leading to a dark conclusion. This is a rather unknown and more of a b-list film as it is only a little over an hour. This is worth a look especially this time of year.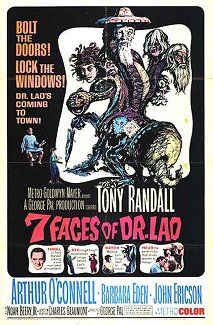 7 Faces of Dr. Lao (1964): This takes place in a western town where a mysterious circus comes into town. This circus is lead by Dr. Lao, played by Tony Randall, and also plays mythical circus beasts like the Abominable Snowman, Medusa, Merlin, Apollonius, Pan, and the Giant Serpant. When arriving in the town he looks to change it for the better. Barbara Eden, Arthur O'Connell, John Ericson, and Noah Beery Jr. co-star in this underrated classic. Randall does a great job playing each character. His portrayal as Dr. Lao was also very well done and did not feel it was offensive even by today's standards. This was a very good western with a fantasy twist.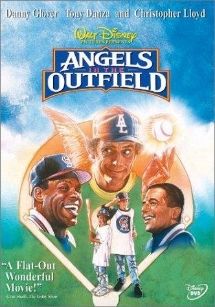 Angels in the Outfield (1994): I end with this live action Disney film. A young Joseph Gordon-Levitt stars as Roger who is a foster child and wants to live with his father, played by Dermot Mulroney, again but he is having tough times. When Roger asks his father when they can be a family again, he replies with when the Angels win a pennant. Roger prays for something good to happen to the California Angels in hopes that he can be with his dad again. Danny Glover stars as George Knox who is the tempered manager of the struggling California Angels. Roger's prayers get answered when a group of angels, lead by Christopher Lloyd, come down to assist the angels. Tony Danza co-stars as injured pitcher Mel Clark and I believe this is his first time to have made the list. This features early performances from Matthew McConauhey, Adrien Brody, and Neal McDonough. This is fun movie to watch with the family.
Well, that is it for this week. Tell me what you like and dislike and stay tuned for next week which so far includes Lionel Barrymore, Bill Paxton, and many others. Continue to read for week two of the Madness.
THE MADNESS: ATTACK OF THE AUTOMATONS
The Adventures of Prince Achmed (1926, 81 minute): This silent animation movie has Aladdin, a witch, and many other fantasy elements. The cardboard cutout animation technique still looks really good today. 666
Angels in the Outfield (1994, 102 minutes): The angels should make this one count. 666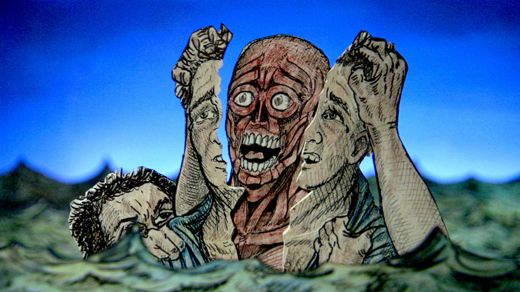 Dante's Inferno (2007, 88 minutes): This was a very interesting take to the story where Dante was taken to the underworld which really resembled the real one. This was done in the use of puppets and the modern world. It also has a lot of historical references that make it even more interesting. I have seen this a couple times and really enjoy it. This counts because of the Devil and hell. 666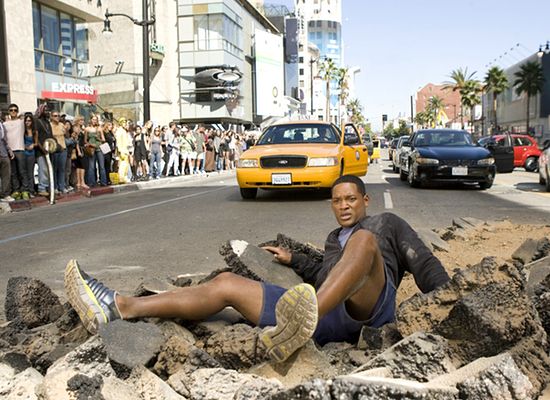 Hancock (2008): This is a superhero film so counts due to sci-fi elements. It was an interesting look at the superhero genre where the hero is reckless and an alcoholic falling out of favor with his community. 666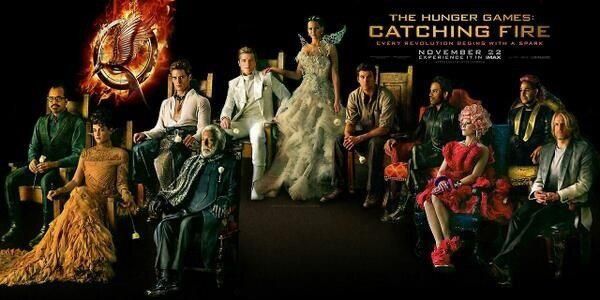 The Hunger Games: Catching Fire (2013, 146 minutes): This movie with a dystopian future should count on this list. 666 1/2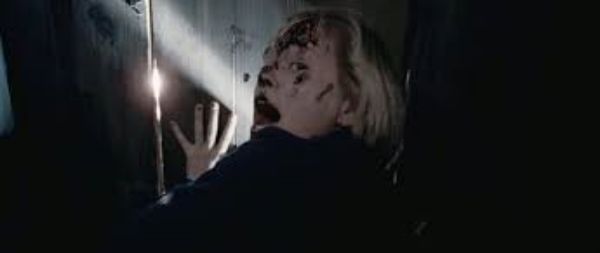 The Innskeepers (2011, 101 minutes): This movie deals with ghosts and the paranormal so belongs on here. 66 1/2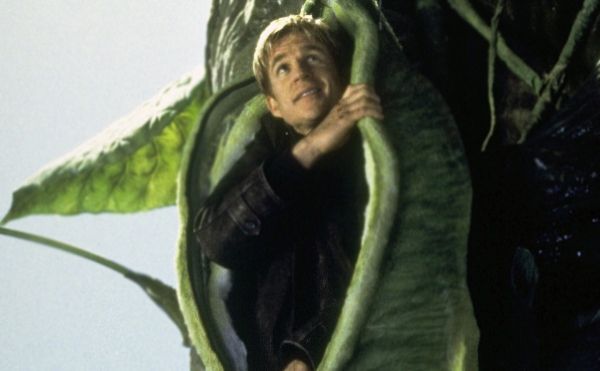 Jack and the Beanstalk: The Real Story (2001, 180 minutes): This is a twist to the fairy tale where Matthew Modine plays a business exec named Jack Robinson and learns he is a descendant of the one in the story and must help write a wrong. The special effects from the Jim Henson company should make this one count. I really liked the twist that made the title character into more of a villain in which a later descendant must write that wrong. 666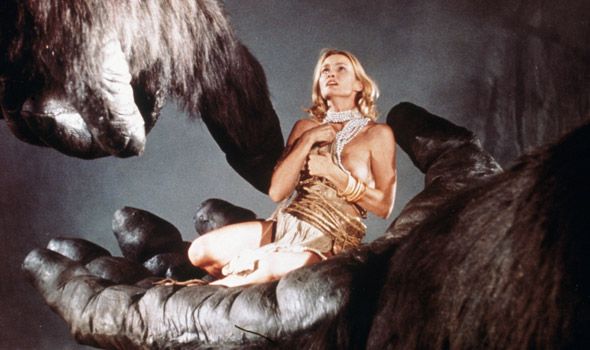 King Kong (1976, 134 minutes): This monster movie needs no reasoning in order to get on this list. The guilty pleasure version is what I call it. 66
7 Faces of Dr. Lao (1964, 100 minutes): This western fantasy should count for this contest with its fantasy elements. A very underrated film in my mind. 666 1/2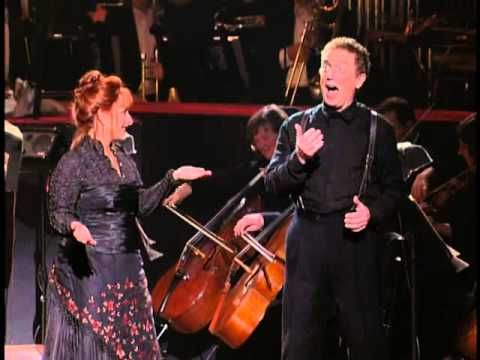 Sweeney Todd in Concert (2001, 136 minutes): Last week, I did the 1982 version. This is the one where George Hearn plays Sweeney and Patti Lupone plays Mrs. Lovett. Neil Patrick Harris plays Tobias in this one. This is a pretty decent adaptation of the musical. 666
Tony Bennett: The Music Never Ends (2007, 87 minutes): A documentary on the music legend which counts due to Anthony Hopkins' narration. Only me I know. 666 1/2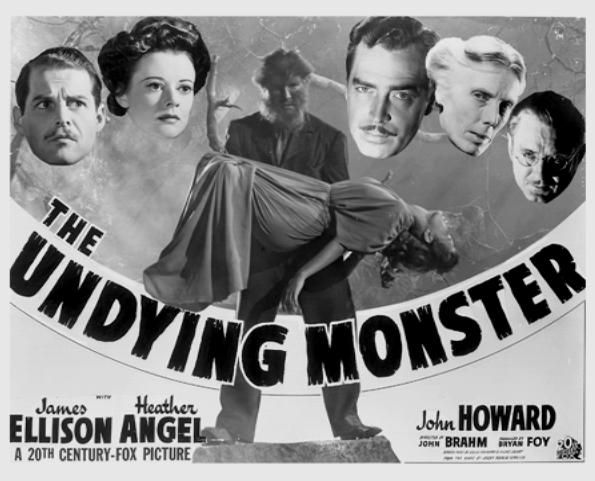 The Undying Monster (1942, 63 minutes): This features a werewolf so no problem getting it counted here. 66 1/2