Welcome to the 465 edition of my series and the 1st week of this year's The Madness. Unfortunately the show for Action Packed Wrestling was cancelled though I am set to be in a short film next week so will keep posted about that one. Other than that is the usual like rehearsals for 1776. I fell short once again in fantasy football last week going to 2-3 but I am only a game out so there is still hope. I will now get to my selections for the week which include my recommendations and the Madness.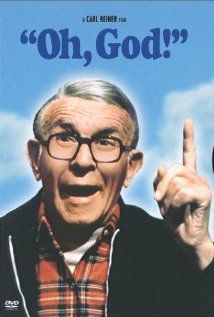 Oh, God (1977): I start the week with this religious comedy directed by Carl Reiner. John Denver stars as Jerry who is an assistant manager at a grocery store and is approached by God who is played by George Burns of all people. He approaches Jerry even though he is not a believer but understands the lack of belief and is there to help make him believe as well as have Jerry carry his message to the modern world. Despite everyone around him believing he is crazy, including his wife and children, he becomes determined to carry out this message. Another thing God looks to do is out a sleazy evangelist who is played by Paul Sorvino. Teri Garr, Ralph Bellamy, William Daniels, David Ogden Stiers, Donald Pleasance and many others co-star in this religious comedy which does not pound it in and in some ways is an homage to the agnostics out there. Denver was pretty good in his feature film debut and Burns was a lot of fun as God and would like to think that is what God is like.
The Brave Little Toaster (1987): This is my Disney movie of the week which was directed and co-wrote by Jerry Rees. This animated movie features dated appliances in a cabin including a toaster, a lamp, a radio, and a vacuum cleaner. They learn that the cabin has been sold and set out to find their "master'. On the surface, this would seem like a pure children's film but also has dark messages about abandonment and loneliness. TOY STORY 3 really kind of reminds me of this one where the toys and in this case the appliances were considered dated where they felt they were losing their worth in life. The movie has quite the climax at the end. Jon Lovitz, Phil Hartman, Mindy Sterling, and many others provide voices in this one. Fans of Peter Lorre will love the scene in the pawn shop of the character of the hanging lamp which was clearly an homage to him and voiced well by Hartman. I now feel very bad for past appliances now that I learn they have feelings too.
Calling All Pa's (1942): This is my comedy short for the week which is part of the Pete Smith series. Dave O'Brien plays a new father and the challenges of fatherhood like in getting sleep. This had some very funny moments like mom and dad arguing over who is next. I am sure many fathers no matter the generation can relate to this one.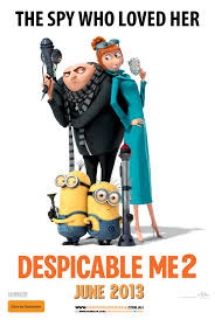 Despicable Me 2 (2013): This is the sequel to the really good 2010 animated film where Steve Carell reprises his role as the reformed supervillain Gru who is trying to lead an honest life and adjusts in his new role as a father of three adopted girls. He is recruited by the anti-villain league when a secret Arctic laboratory is stolen teaming him with Lucy, voiced by Kristen Wiig. Teaming with Lucy and his unpredictable Minions, he looks to uncover the plot while forming a mutual attraction to his partner Lucy and becoming concerned for his oldest daughter when a boy is putting moves on her while the minions are quietly being kidnapped. Benjamin Bratt, Russell Brand, Ken Jeong, Steve Coogan, and many others provide their voices. This is a really good continuation and is far more than a rehash of the original. The Minions sing the best version of the song I SWEAR. The first one and this one will make a great double feature.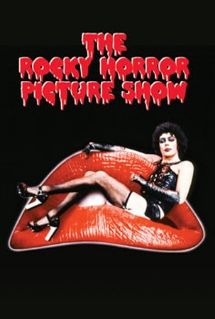 The Rocky Horror Picture Show (1975): I had the pleasure of viewing this interactive classic on the auditorium at the Cornerstone Center for the Arts. Jim Sharman directed this Halloween musical which was written by Richard O'Brien who co-stars as Riff-Raff. Barry Bostwick and Susan Sarandon star as newlywed couple Brad and Janet who have a great life ahead of them but right after the wedding, their car gets stuck in the rain. When trying to find a place which has a phone, to the younger generation out there cell phones did not exist in those days, and end up in a castle which is headed by a transvestite named Dr. Frank-N-Furter. When ending up at the castle, their lives will never be the same among Frank-N-Furter, played by Tim Curry, and his Transylvanians. Patricia Quinn, Nell Campbell, Jonathan Adams, Peter Hinwood, Meat Loaf, and Charles Gray star in this film. I remember the first time I saw this movie, my Dad took me to see this when I was about 14 or 15 years of age in Anderson. I remember just not really knowing what to think about what I saw. There were actors reenacting the scenes live while the movie was going which was what they did at Cornerstone. Years later, the Muncie Civic Studio Theater would do this show on an annual or semi-annual basis but have not done it for awhile. This is not the kind of movie to watch in the comfort of your home and it is also not something to go see in theaters if you are expecting quietness. This is one that is enjoyed with a group of people and shouting comments when applicable among other things like using squirt guns. This is a very fun time and if it comes to your town you should go check it out and enjoy it for what it is worth.
Funny Games (1997): Michael Haneke directed this Austrian film. Frank Giering and Arno Frisch co-star as Peter and Paul who take a suburban couple and their son hostage and put them through torture and "games". It is really hard to put this movie into words but it was a very well-written film and is not a ripoff of other home invasion movies. This is a lot of dark humor and a very disturbing tale to say the least. The performances were very good with the villains acting like they are doing nothing wrong and the family for having a believable amount of terror. This is not for everyone but is very enjoyable with a rather interesting ending. This psychological horror film is available on Instant Netflix.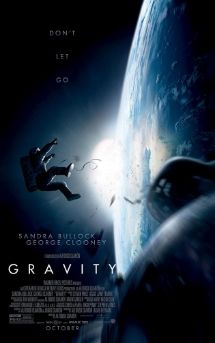 Gravity (2013): Alfonso Cuaron directed and co-wrote this sci-fi film. Sandra Bullock stars as medical engineer Dr. Ryan Stone who is on her first mission. George Clooney stars as veteran astronaut Matt Kowalski who is on his last mission before his retirement. They are the survivors of a shuttle disaster which was destroyed leaving Ryan and Matt alone in space to fend for themselves. Ed Harris also co-stars in this sci-fi thriller. Bullock and Clooney give good performances and carry this space movie quite well in my opinion. I know some did not like this film but thought this was a very good story on fighting for survival. It also had some really good cinematography. In some ways I wonder if it is more drama than sci-fi with a story that could be realistic.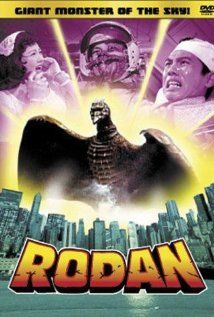 Rodan (1956): I decided to delve into some Japanese monsters. In a Japanese mining village, miners are disappearing left and right. In these deaths, they find a big prehistoric insect has been doing it. Soon the town is being attacked by these insects in addition to a flying prehistoric reptile of the title name who appears invulnerable to everything the military throws at him. This character would go onto be in many Godzilla films but seems to be more overlooked than some like King Ghidorah and Mothra but is still a great character. This is from the Toho studios who brought us a lot of other classic Japanese monster movies and is a good October watch as well as any other time. This is available on Instant Netflix.
House of Flying Daggers (2004): I end this part on this martial arts film directed by Yimou Zhang. Ziyi Zhang stars as a blind girl named Mei who poses as a dancer but is a very dangerous member of a rebel group. Takeshi Kaneshiro stars as Leo who is part of the police force and joins Mei in her rebel group in order to infiltrate them but slowly falls for Mei and begins to understand the group. Andy Lau co-stars as Leo who is another part of the police force. This is quite possibly my favorite from the genre and ranks up as one of my favorite films. It is a beautiful story which amazing visuals and action scenes. It also has a great music score. To go more into the story will have danger as to giving away many key points but just know that nothing is what it seems. This is far more than a martial arts film and is also a very good love story. I have for a long time made Ziyi Zhang as my celebrity crush and she does a great job in this film.
Well, that is it for this week. Stay tuned for next week which so far include Anthony Hopkins, Charlize Theron, Matthew Modine, Jessica Lange, Jennifer Lawrence, and many others
THE MADNESS: ATTACK OF THE AUTOMATONS WEEK 1
This is the first week of the contest. I am known as the King of the Loophole and you will see plenty of non-horror or Halloween films that should make me keep my title. As always, I use the four 6 system for ratings even though I hate rating movies but I will for this one.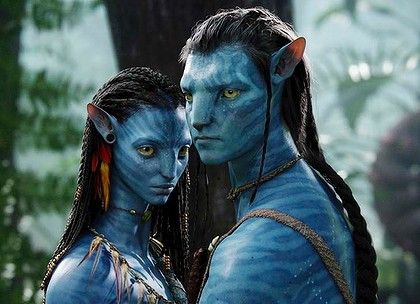 Avatar (2009): No explanation needed for it to be counted in this particular year though I may argue bonus points in the way the human becomes part of the avatar tribe. This is a great visual film and I do even get into the story even if it is all DANCES WITH WOLVES. 666
Blackadder Back & Forth (1999, 33 minutes): So I would consider this Sci-Fi. I have never seen this show before. Rowan Atkinson stars as the title character who builds a time machine but does not intend for it to work but does taking him back to a few eras like the Jurassic and many others where he meets everyone from Shakespeare, played by Colin Firth, Queen Elizabeth I, played by Miranda Richardson, and Lady Marion, played by Kate Moss. Stephen Fry and Hugh Laurie also co-star in this show. It was not great but amusing especially with Firth playing Shakespeare. 66 1/2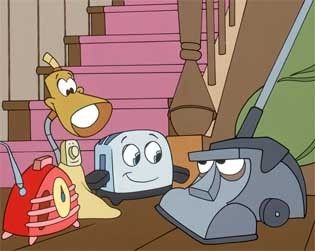 The Brave Little Toaster (1987, 90 minutes): This should count this year as fantasy having talking appliances and all. 666
Cloud Atlas (2012, 172 minutes): There are some sci-fi elements of this film that is many interconnected tales. Tom Hanks, Halle Berry, Hugh Grant, Jim Broadbent, Hugo Weaving, Jim Sturgess, Susan Sarandon, and others co-star in this film. I really liked the portrays of the multiple characters, especially for Tom Hanks who played some rather unusual characters for him in my opinion. This is not for everyone but thought this was a pretty moving film doing a good job of the connections. 666
Death on the Nile (1978, 140 minutes): This is based on the novel by Agatha Christie which features her character Hercule Poirot, played by Peter Ustinov, who must investigate a killing. Angela Lansbury is in this movie which qualifies for this contest. Bette Davis, Mia Farrow, George Kennedy, Simon MacCorkindale, Olivia Hussey, David Niven, Maggie Smith, and Lois Chiles are part of this all-star cast and was a really good mystery. 666 1/2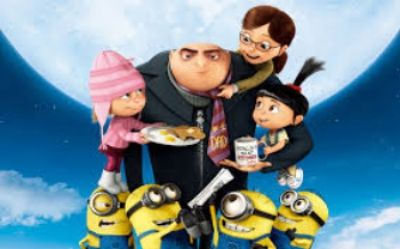 Despicable Me 2 (2013, 98 minutes): I feel this should count, especially with the minions for sci-fi and fantasy purposes. Maybe even a bonus point for these minions. 666 1/2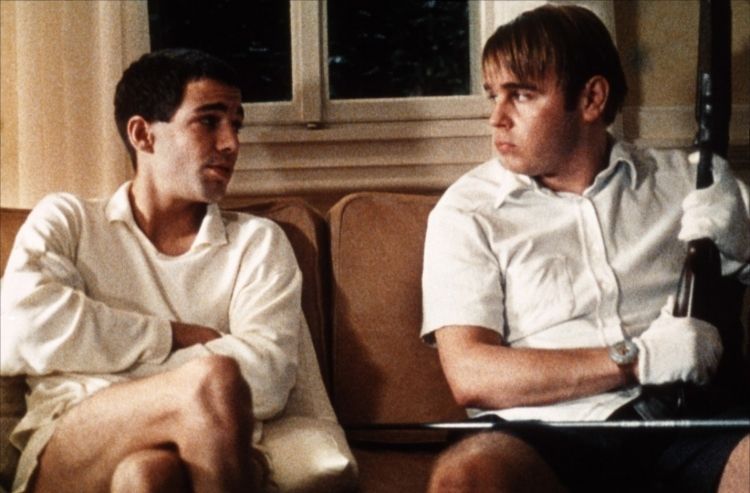 Funny Games (1997, 108 minutes): This is billed as a horror film and is a really good psychological thriller. 666 1/2
Gravity (2013, 90 minutes): In most contests, this would not count but in this one we can use any sci-fi so this should count. 666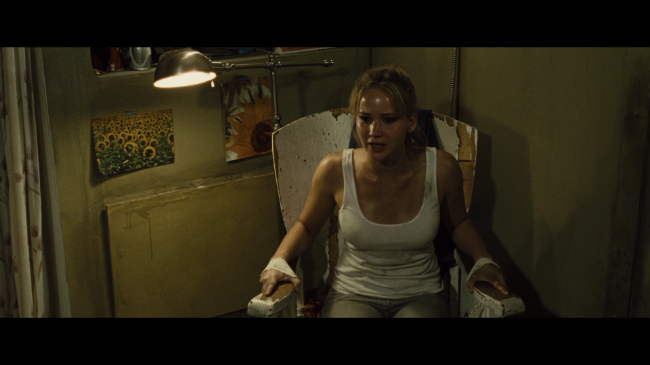 House at the End of the Street (2012): This horror film stars Jennifer Lawrence as well as Elizabeth Shue, Max Thieriot, Gil Bellows, and many others. This movie has its moments but was a bit all over the place for me at times as well. I can just about always watch Jennifer Lawrence though. 66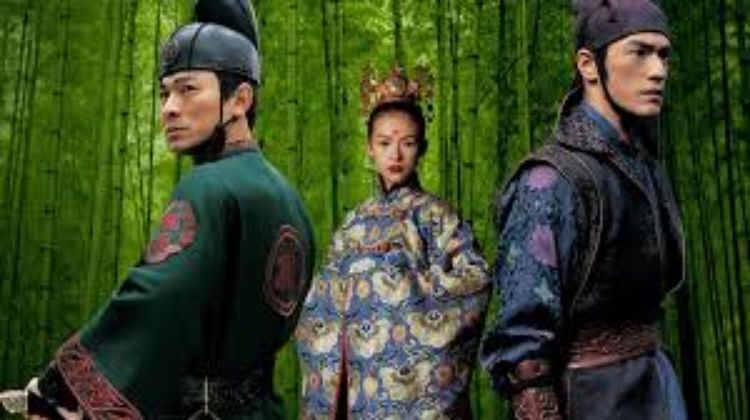 House of Flying Daggers (2004): Since fantasy counts, I believe this fits the mold. The artful direction, the way objects go slow a lot and times they do some flying around especially the scene in the trees. 6666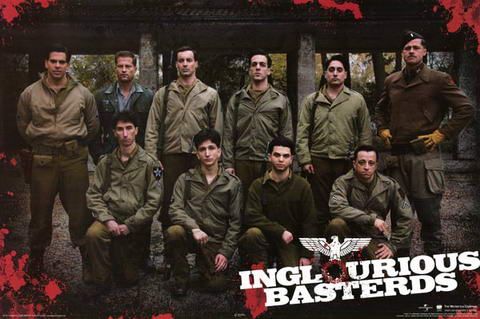 Inglourious Basterds (2009, 153 mintues): I originally asked Elizabeth if this falls under Nazi exploitation figuring she would just say no which she did but let know it was historical fantasy which i did not think about but Tarantino's direction has a fantasy element so jumped on this chance. This is the true story of the Nazis. 666 1/2
Little Monsters (1989, 100 minutes): This kids Halloween movie always qualifies. The monsters, mainly Howie Mandel make this one qualify. Probably the only movie where we get to see those Savages that starred in THE WONDER YEARS and BOY MEETS WORLD which were iconic shows for generations to come. This is a good one for families with elementary age kids. 666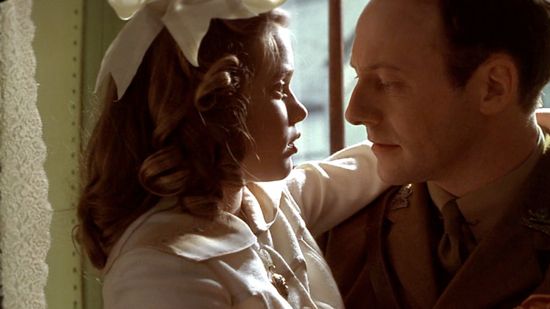 A Little Princess (1995, 97 minutes): I believe the fantasy sequences that appeared as Sara was telling stories should make this one count as a fantasy loophole. 6666
Madhouse (1974, 89 mintues): Price is not a wild card this year but I could not think of any other way to classify this horror movie which also has Peter Cushing. Both actors have had better but worth a look for these guys. 66
The Midnight Meat Train (2008, 100 minutes): This movie consists of a serial killer, played by Vinnie Jones, and stars Bradley Cooper as a photographer who becomes obsessed in finding the serial killer. This is not for everyone and holds back no violence. This is based on a story by Clive Barker. This was nothing great but good for the holidays. 66 1/2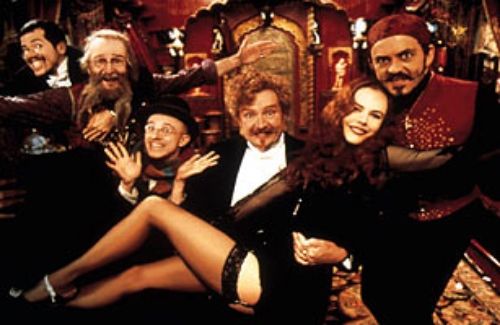 Moulin Rouge (2001, 127 minutes): I might be pushing it here but believe this should be considered fantasy. Baz Luhrman's lavish direction and there was a fairy. This is another one of my favorite movies which did such a great job of working in modern music with the modern day. My favorite scene is the Show Must Go On scene. 6666
The Mummy (1999, 124 minutes): No explanation to get it counted for the contest. This is an okay remake to the 1932 classic. This is one of the few franchises where I favorite Universal over Hammer or modern day films. 666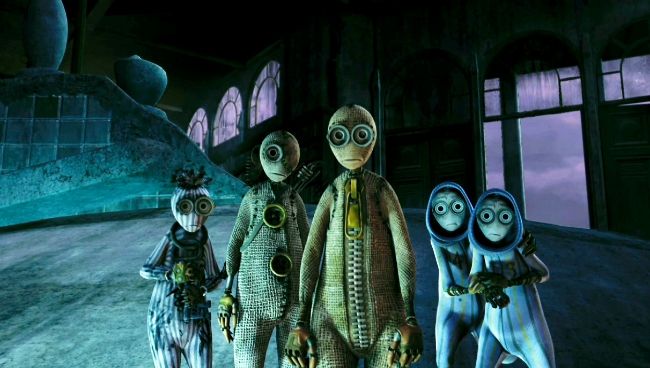 9 (2009, 79 minutes): This should count for things like the post apocalypse and sci-fi. I also believe this deserves bonus points for the talking rag dolls. 666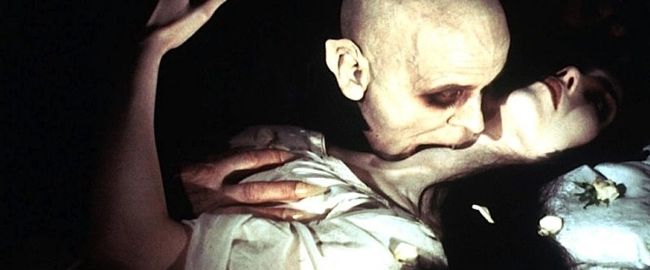 Nosferatu the Vampyre (1979, 107 minutes): Not much explanation needs to be given here, vampire element goes without saying. Werner Herzog's take on the legend of Dracula and a very interesting one. Possibly the most versatile director. 666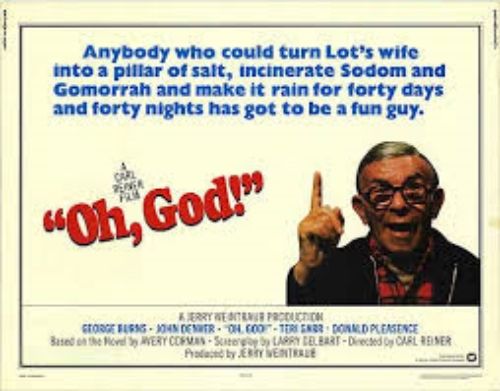 Oh, God (1977, 98 minutes): I believe this has fantasy elements that should make this comedy count for the contest this year making this my religious loophole. 666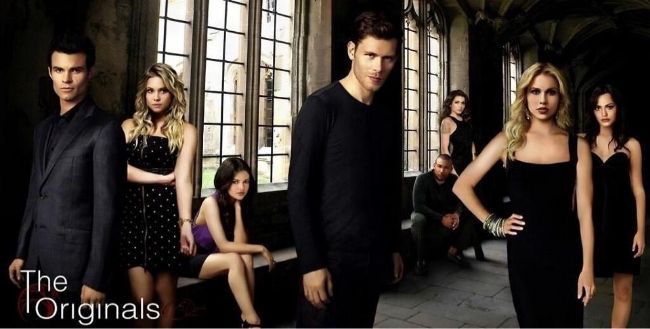 The Originals: Dance Back From the Grave (2014, 60 minutes): I've been lacking in television but continued trying to get caught up on this and VD. Plenty of vampires, witches, and werewolves for this one to count. 666 1/2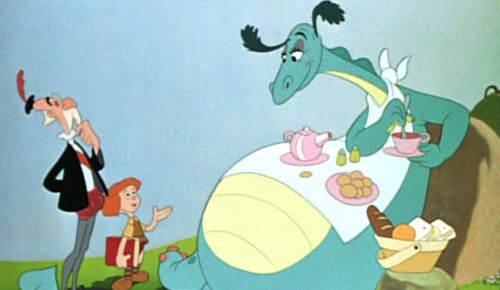 The Reluctant Dragon (1941, 74 minutes): I believe this Disney movie qualifies due to the Dragon sequence even it is a more gentle dragon. This should qualify due to the fantasy elements. 666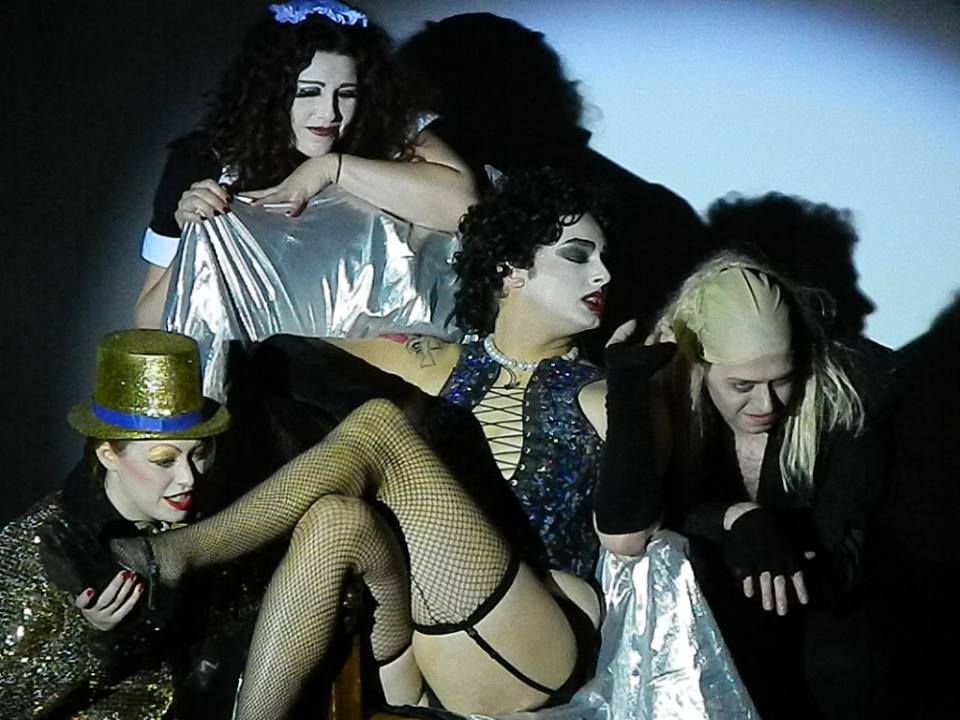 The Rocky Horror Picture Show (1975, 100 minutes): This I believe would count no matter what the theme but with the creation of Rocky, this should get me some bonus points. Above is a photo of some of the actors who enacted the scenes and did a musical number before the show. 666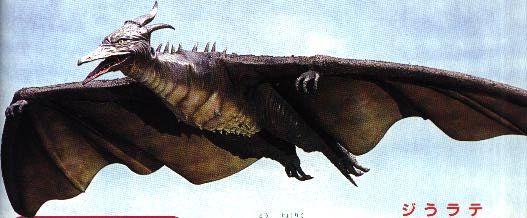 Rodan (1956, 73 minutes): No denying that this Japanese monster film counts. 66 1/2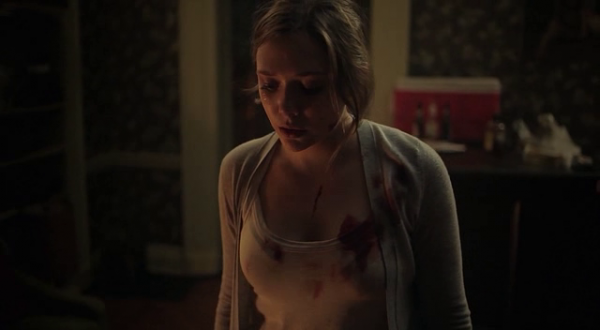 Silent House (2011, 85 minutes): This is a horror movie where a young girl cannot contact the outside world as supernatural forces take over in the home. Nothing great but watchable. 66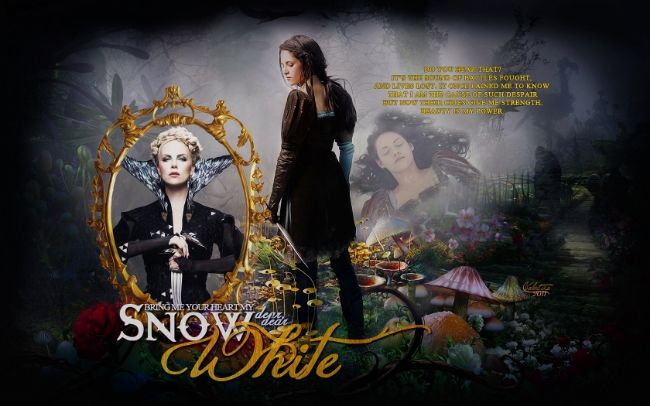 Snow White and the Huntsman (2012, 127 minutes): This is an interesting retelling of the classic where we have Kristen Stewart as Snow White and Charlize Theron as the Queen. Chris Hemsworth co-stars as this huntsman who is told to hunt down Snow White but instead becomes a mentor to her and teaches her the ways of war in order to avenge the Queen.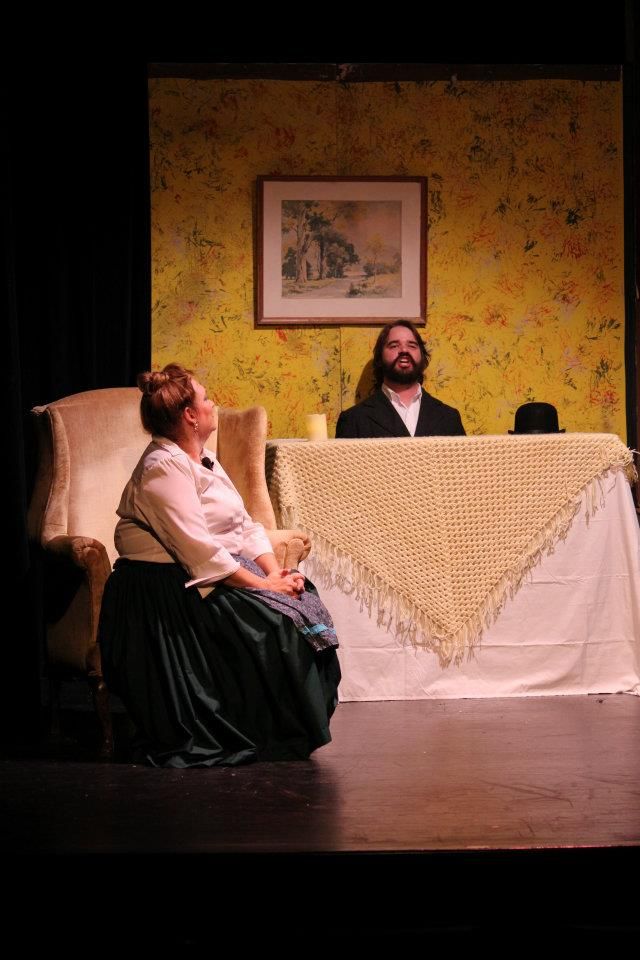 Sweeney Todd: The Demon Barber of Fleet Street (1982, 140 milnutes): This would likely count either way but with Angela Lansbury it counts automatically. This is one of my favorite musicals of all time and this is a really good live version. Above is a photo of myself when I was in the show as Beadle Bamford. 666 1/2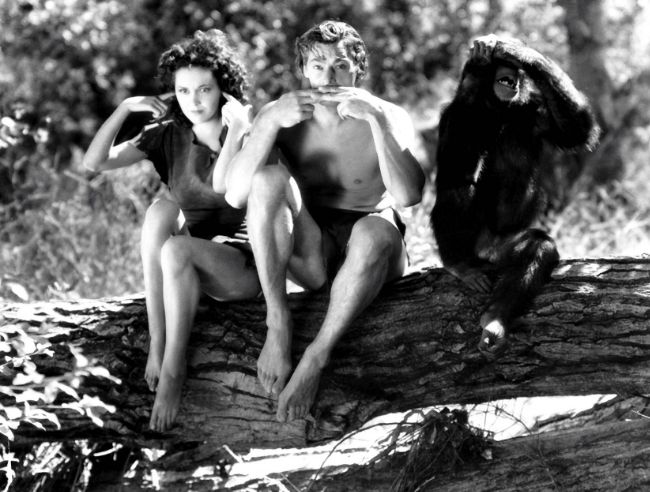 Tarzan Escapes (1936, 89 minutes): Leave it to me to immediately look into some classic Tarzan since anything with O'Sullivan counts. 666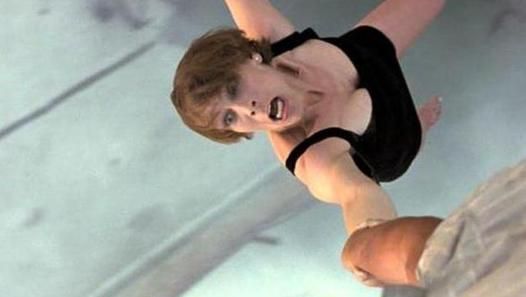 True Lies (1994, 141 minutes): Our former California Governor qualifies this year due to his role in the TERMINATOR films so found this great action loophole which could have qualified in other years when Jamie Lee Curtis was a wild card. 666 1/2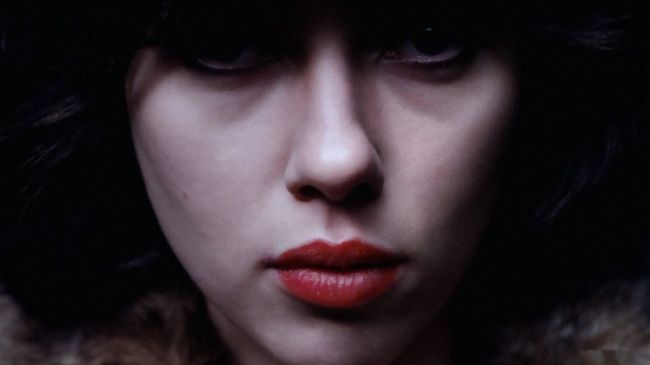 Under the Skin (2013, 108 minutes): This is billed as horror and is also sci-fi with Scarlett Johansson being an alien. One that will be hit or miss to many. Not my favorite but kept my attention. 66 1/2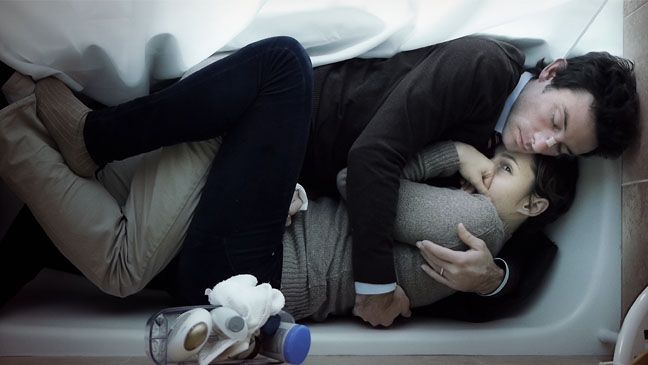 Upstream Color (2013, 96 minutes): This independent film has sci-fi elements where a man and woman become entangled in the life cycle an ageless organism as imdb puts it. I really was not sure what to think of this visual film that has very little dialogue and character development. Maybe I'll try it again sometime. 66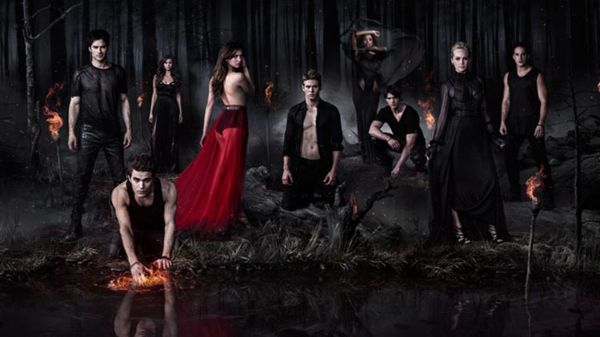 The Vampire Diaries: The Devil Inside (2014, 60 minutes): There are vampires and werewolves in this show and there is a doppelganger in Elena though now she is a vampire so I'll let the powers-that-be make the judgement upon that decision. 666 1/2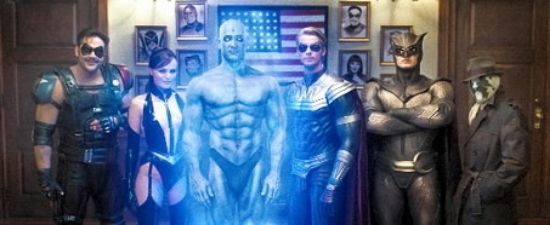 Watchmen (2009, 162 minutes): This superhero movie should count and possibly the darkest one I have seen. There were some parts I really liked but was not really sure what to think. 66 1/2