Welcome to the 457th Edition of my series. Last Wednesday, I had my first night of running karaoke at Silo. I had a lot of first night jitters and trouble with the speakers but I survived and it ended up being a fun night. As of now, we are doing this every Wednesday though considering Thursdays so people in or near my area should come on out. A down moment of the week was losing actors Robin Williams and Lauren Bacall. Obviously the sadder of the two is Robin Williams who committed suicide. I really did not know Mr. Williams was that bad off. Anytime I'd see him on an interview he just seemed to be having a lot of fun but like many funny people, they can use that comedy to hide how they really feel. Depression is real and those who are depressed, please talk to someone. I will now get to my recommendations for the week.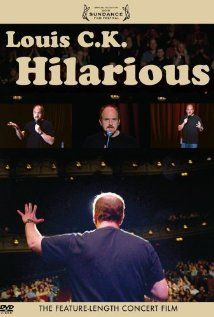 Louis C.K.: Hilarious (2010): I start the week out with this live stand-up comedy film from the famed comedian. A lot of reflection is his life as a single father and a divorce he had just recently had at the time. He also takes some amusing jabs toward those who believe are entitled and are ungrateful. A lot of funny moments are when he is up front about just winging his comedy. This was some very good material on making comedy out of pessimism and really kept my attention the whole way through.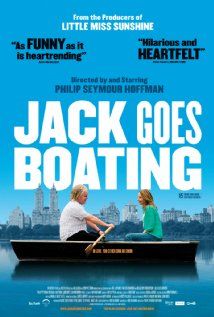 Jack Goes Boating (2010): Philip Seymour Hoffman makes his directorial debut on this film based on a play by Robert Glaudini of which Hoffman starred in the play and in this movie as the title character. Jack is a very shy and awkward person and his friend Clyde, played by Jack Ortiz, and his wife Lucy, played by Daphne Rubin-Vega, set him up on a blind date Connie, played by Amy Ryan, who is also rather shy. Jack and Connie form a growing relationship but as theirs begins to grow, Clyde and Lucy are dealing with a troubled marriage. This is a pretty humorous story but also very honest. The four actors work very well together and is more of a character driven film more than anything.
Drop Dead Gorgeous (1999): This is one of two mockumentaries for the week and this is a satire towards beauty pageants. This takes place in a small town in Minnesota where every year they have a local beauty pageant. CHEERS alum Kirstie Alley stars as former winner Gladys Leeman who is mostly in charge of the pageant and wants to do whatever possible to insure that her daughter Becky, played by Denise Richards, will win. Kirsten Dunst co-stars as Amber who is the more everyday girl and the biggest threat towards Becky's big win leading to a lot of violence happening around a beauty pageant. Ellen Barkin, Allison Janney, Brittany Murphy, Amy Adams, Will Sasso, and a cameo from former Batman Adam West. There were a lot of funny moments like the most unqualified judges of all time and a good parody towards beauty pageants.
The Adventures of Junior Raindrop (1948): This is my "educational" short for the week. This is an animated short on a little raindrop named Junior Raindrop where his father is Father Cloud and they discuss letting go. He must fall to earth because of something like poor watershed conditions where floods are caused. Notice the quotations around education. I'm not sure what I was supposed. to be watching but still entertained.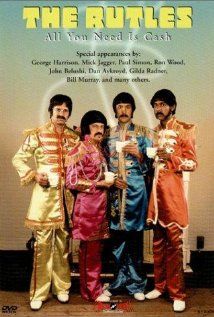 The Rutles: All You Need is Cash (1978): This is my second mockumentary for the week which was directed and written by Monty Python alum Eric Idle. This is an obvious parody on the rise of the Beatles where we have Dirk, Barry, Stig, and Nancy, played by Eric Idle, John Halsey, Ricky Fataar, and Neil Innes. This is a very fun satire that charts the early days and the rise of the Rutles who are a great parody to the Beatles. There are also a lot of rewrites on the Beatles songs. Michael Palin, George Harrison, John Belushi, Dan Aykroyd, Gilda Radner, Rolling Stones members Mick Jagger and Ron Wood, Paul Simon, and Al Franken all make appearances in this more underrated mockumentary.
Algiers (1938): Charles Boyer stars as Pepe Le Moko who is a thief who escaped from France with a fortune in jewels and resides in Algiers. He becomes a leader in a Casbah and in some ways runs it like a prison and making it hard to penetrate by the police. He receives a visit from a Parisian woman named Gaby, played by Hedy Lamarr, who he forms a relationship with while making his mistress Ines, played by Sigrid Gurie, and could be his downfall. Boyer was great as the charismatic Pepe. The title and some of the scenery was the inspiration for the 1942 classic CASABLANCA which originally had Hedy Lamarr in mind. The charter of Pepe is also the inspiration for the Looney Tunes character Pepe Le Pew. This is a pretty decent film with good performances that is available on the public domain.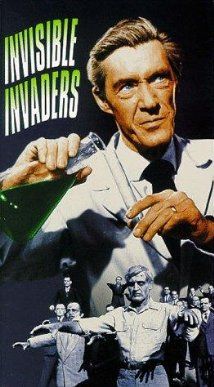 Invisible Invaders (1959): This is my sci-fi movie for the week. Aliens have informed scientist Adam Penner that they have been on the moon for many years but are able to maintain invisibility. They also threaten to take over the planet if the humans do not surrender. These aliens then take over the bodies of humans that have died. A group of people look to find a weakness in these aliens before it is too late. I just thought of this and this was before Neil Armstrong walked on the moon. These people might have saved the lives of these astronauts. This B-movie is available on Instant Netflix so just take it for what it is worth.
Lila Says (2004): This is my foreign film for the week. Moa Khouas stars as Chimo who lives in a poor Arab neighborhood who is a good writer and has been offered a writing school in Paris but has to write a good essay to be approved. He soon meets a new girl of the title who lives with her deranged aunt. He becomes very close to her but does not know how to declare her love. His friend Mouloud also really likes her where tragic consequences ensue. This was a pretty compelling and provocative drama with good performances. It also have really good cinematography and music.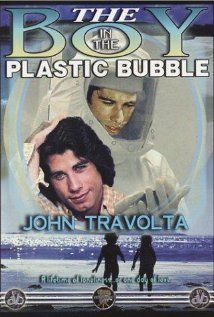 The Boy in the Plastic Bubble (1976): This is my tv movie for the week and is an early John Travolta movie. This is based on a true story where Travolta stars as Tod Lubitch who is born without an immun system and must stay in a sterile environment at all times to protect from bacteria and viruses. He tries to make the most of his life in a world where he cannot physically touch anyone. This is actually based on the lives of David Vetter and Ted DeVita who both had the disease shown in this movie. This is a pretty moving and inspirational movie when John Travolta was just getting on the rise as Vinnie in WELCOME BACK, KOTTAR. This is available on my Roku app Premier and can be viewed on Youtube. Worth a look into a young Travolta.
Mud (2012): I end this week with this story on the fugitive life and I suppose lost love. Jeff Nichols wrote and directed this drama. 14 year old friends Ellis and Neckbone, played by Tye Sheridan and Jacob Lofland, sneak out one morning and encounter a man who goes by the title name, played by Matthew McConaughey, who they learn is a fugitive but sympathize with his tall tales about lost loves and crimes of passion and convince the kids to help him reunite with his former love, played by Reese Witherspoon who did really good as a more trashy character than usual. Sam Shepard, Michael Shannon, Joe Don Baker, and many others co-star in this film. This movie has a great low-budget feel and McConaughey is quite possibly at his best in this one. This is driven by the complexities of the characters. This is available on Instant Netflix and really deserves a look.
Well, that is it for this week. Tell me what you like and dislike. Stay tuned for next week which so far includes Alan Cumming, Connie Nielson, Glenn Close, Orson Welles, Joan Crawford, Barbara Stanwyck, and many others.