Welcome to the 455th Edition of my series. Last week, I laid low except for the weekend. I just got back from a family reunion from up north so now I'm back to release this one. I will now get on with my recommendations for the week.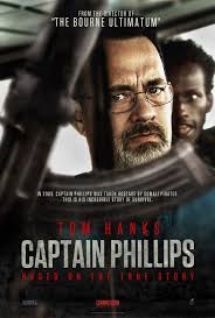 Captain Phillips (2013): Paul Greengrass directed this true story on a real-life ship hijacking in 2009. Tom Hanks stars as the title character who is commanding officer of a cargo ship which becomes hijacked by a group of Somali pirates where Captain Phillips gives himself up for the others. A lot of this movie focuses on the relationship between Phillips and the pirate captain Muse, played very well by Barkhad Abdi, who finds he is in over his head in a standoff with the U.S. military. This is a very intense film with great performances from Hanks and Abdi. Abdi makes his film debut in this film when there was an open casting call at the Mall of America in Minnesota where he was working and continued to work there after this movie as he did not make a lot in the film. Catherine Keener co-stars in this film. This is based on the autobiography by Richard Phillips A CAPTAIN'S DUTY: SOMALI PIRATES, NAVY SEALS, AND DANGEROUS DAYS BY SEA. Greengrass did a great job of portraying this situation and has a very authentic look to it.
Thank You, Good Night (2001): Chuck Griffith directed this independent film. Christian Campbell stars as Lee who is the drummer for a slacker band called the Handy Kaufmans who are trying to make it big on the music scene but have not had much success and not much drive. Their manager Big Frank, played by Jay Leggett, also is not a very good manager but probably the only one they can find. This is a pretty decent independent film about an independent band which I'm sure many bands can relate to in some way. Another highlight is cameos from people like Mark Hamill, Gedde Wattanabe, and Nicole Eggert. When I was in middle school and watched BAYWATCH when I came home, Nicole Eggert was always my favorite in the show so this brought back memories. Also, Mark Hamill was fun as the father.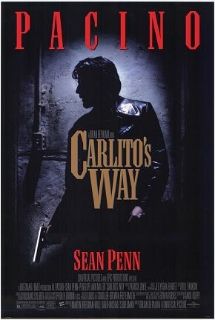 Carlito's Way (1993): Brian De Palma directs this film which stars Al Pacino as the title character. Carlito is a former Puerto Rican convict who has been released due to a technicality. He wants to go straight but people from his past and his way of loyalty keep him from his past. Sean Penn co-stars as his crooked attorney who is one of the main people keeping him from going straight. Penelope Ann Miller co-stars as Gail who really likes Carlito and stays with him thinking he will change. John Leguizamo plays Benny Blanco who is trying to muscle in on the territory. Luis Guzman, Adrian Pasdar, Viggo Mortensen, James Rebhorn, and many others co-star in this film. Penn is nearly unrecognizable in his role and Pacino does a great job. This is a great movie on a man torn between going straight and his so-called loyalty. One interesting fact is that attorney Alan Dershowitz filed a lawsuit believing that Penn's character was based on him. I do not know what came about on the lawsuit.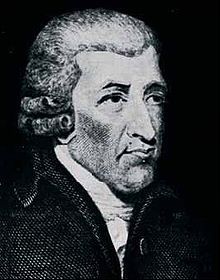 Magic on a Stick (1946): This is my short film for the week from the Passing Parade series. This is based on English chemist John Walker who invented the wooden friction match in the 19th century. It shows him becoming frustrated having to rub stones together and the many other difficult ways to start a fire and sets out to make it easier and invented what we now have called the matches. This was a pretty good historical short that I found on TCM to record.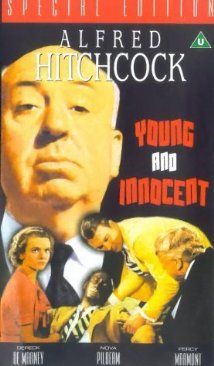 Young and Innocent (1937): This is part two of my two-part Alfred Hitchcock series. He directs this earlier film in his career using one of his favorite plots of the case of mistaken identity. Derrick De Marnay stars as Robert Tisdall who finds his girlfriend murdered on the beach. A couple witnesses believe he did it and is arrested. He manages to escape from the courthouse along with the constable's daughter Erica, played by Nova Pilbeam, and looks to prove his innocence. I usually favor Hitchcock's work in the '50s but I really like this one and feel this ranks up in his work. I also believe that Hitchcock's cameo was his best one I have seen in the few films I have seen from the Master of Suspense. The cinematography is great, especially at the beach.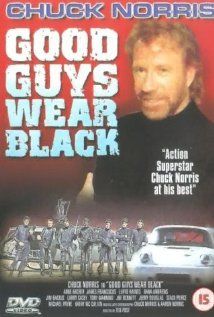 Good Guys Wear Black (1978): This is my guilty pleasure of the week which stars Chuck Norris. Norris stars as John T. Booker who must is the former leader of a Commando rescue team in Vietnam who must figure out why people in his unit are being murdered and who put out a hit on him. With the help of determined journalist Margaret, played by Anne Archer, Booker puts his skills to use to find out who the bad guys are. This is one that is fun to watch if you don't take it too seriously and just want to see some Chuck Norris action.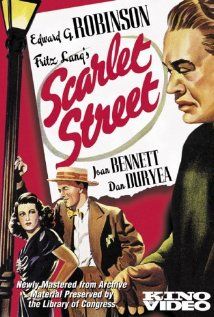 Scarlet Street (1945): This is part three of my three-part Edward G. Robinson series. Fritz Lang directed this film noir which stars Robinson as Christopher Cross who is a mild mannered cashier and paints on the side for pleasure. He rescues a beautiful woman named Kitty, played by Joan Bennett, who thought she was being mugged but was really her boyfriend Johnny, played by Dan Duryea. She learns of his paintings and along with Johnny, they scheme to make money off his paintings but with tragic results. I usually favor this genre in this era. Robinson is great as the cashier whose crush on a younger woman really clouds his judgment. It also has a very interesting ending for the era of the Hayes Code and one that was kind of pushing it. This is available on Instant Netflix and is a really good watch.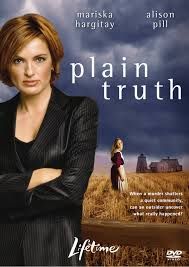 Plain Truth (2004): This is my tv movie for the week and a very rare Lifetime Network selection. This takes place in a Pennsylvania town among an Amish community where an infant is found dead and an unmarried 18 year old Amish girl named Katie, played by Allison Pill, is charged with murdering her infant but denies even becoming pregnant even with all the tests done. LAW AND ORDER: SVU star Mariska Hargitay stars as defense attorney Ellie Harrison who reluctantly takes this case and must try to understand someone who is part of a group which never really trusts the outside world in order to help her client. This is not bad for a Lifetime movie. It is based on a novel by Jodi Picoult which is fictional but did a lot of research on the Amish before writing it. It does take a good look into the Amish community and showing for a lack of a better word, the dark side of the group like being disowned for not following the family tradition. This is a pretty compelling story and was able to keep my interest throughout the movie.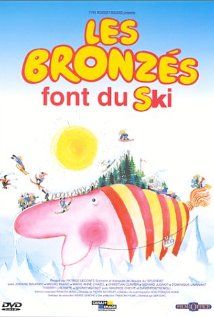 Les Bronzes Font Du Ski (1979): This is my French film for the week. Patrice Leconte directed this French comedy which takes place at a ski resort. A few friends get together at the ski resort on the Ivory Coast where they met years ago. There is no real linear plot and is more focused on the characters. This movie does deliver a lot of laughs and was quite a bit of fun. Fans of foreign cinema should really check this out and if you can tolerate subtitles, you should also watch this movie. This is available on Amazon Prime and was really worth a look. This is a sequel to LES BRONZES which came out the year before and I actually was not aware of this one until now so I guess I should look to see this one soon.
Holy Ghost People (2013): I end with this really strange independent film. I had the unexpected pleasure of viewing this movie at the local bar Valhalla with my mom who learned that a local band called Dusk 'Til Dawn was in it. Emma Greenwell stars as Charlotte who is looking for her estranged sister. She enlists the services of an alcoholic ex-marine named Wayne, played by Brendan McCarthy, and they end up at a place called the Church of One Accord headed by the snake-wielding Brother Billy, played by Joe Egender. When at this place, they find this group of people is more like a cult. The band Dusk 'Til Dawn are the band at this place. I also liked a version of the song CRY LITTLE SISTER sang by singer Heather Baker which really fit this movie. This is a very dark film but is very well acted. This was taken from a 1967 documentary of the same title that focused on a Pentecostal congregation in Scrabble Creek, West Virginia. It takes a look at the very dark side of religion when people seem to be using it more for personal gain instead of inspiration which is was really meant for. This is available on DVD through Netflix. I was really glad to go to the bar to see this movie. Unfortunately, it lacked advertising so had a very little crowd and even I learned of it at the very last minute.
Well, that is it for this week. Tell me what you like and what you dislike and stay tuned for next week which so far includes Christopher Walken, Jet Li, William Holden, and many others.