Welcome to the 447th Edition of my series. It's been a rough week with my computer going out on me. I look to get a new one this week. No matter what happens, I always manage to put out this blog on a Sunday. Tonight are to Tony's so I have that recording while I do karaoke at the Valhalla. I will now get to my recommendations for the week.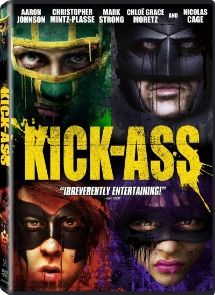 Kick-Ass (2010): Matthew Vaughn directed this homage to the comic book world. Aaron Taylor-Johnson stars as Dave Lizewski who is a nerdy high-schooler who is unnoticed and loves comic books. He then decides to become a superhero though he has no training or powers and becomes the title character. In his attempts toward the superhero world, he encounters a 10 year old girl who calls herself Hit-Girl, played by Chloe Grace Moretz, and someone called Big Daddy, played by Nicolas Cage, which is Hit-Girl's father. They team up to take down a mob boss, played by Frank D'amico. Elizabeth McGovern, Christopher Mintz-Plasse, Jason Flyming, Yancy Butler, Xander Berkeley, and many others co-star in this film. I remember seeing this in theaters with my friend Lisa and not really knowing anything about it but becoming pleasantly surprised by what I saw. I believe Moretz has the highest kill right of a girl of her age and is really good in her role. Another movie of hers that year was LET HER IN where she also racked up quite a body count. I thought Nicolas Cage had his best performance in years as her father who is pretty much raising his daughter to become a vigilante and has some rather extreme measures in his training. This movie has a lot of violence but it has a lot of comedy as well. This is a very clever and original superhero movie.
Interview (2007): Steve Buscemi directed and stars this remake of Theo Van Gogh's 2003 film of the same name. Buscemi stars as reporter Pierre Peders who is usually a political journalist but has a falling out with his editor and is forced to interview a soap star named Katya, played by Sienna Miller. The interview is supposed to happen at a restaurant but gets off on the wrong foot when she is late but then Pierre is quite unprepared and rather belligerent. When leaving, Pierre gets injured and Katya goes ahead and takes him home with her so she can tend to the wounds and there they start their interview which really goes both ways and is enhanced by alcohol and their competitive natures. This is a pretty decent film with the leads very good and carrying the movie quite well. Steve Buscemi's brother Michael Buscemi co-stars in the movie. This is available on the app Crackle.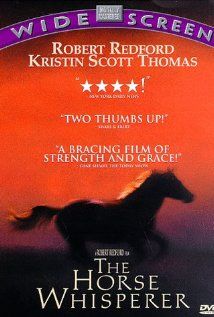 The Horse Whisperer (1998): Robert Redford directed and co-stars in this more serious one compared to my first two selections so far which is based on the novel by Nick Evans. A young Scarlett Johansson stars as Grace who is injured in an accident involving a horse which causes both physical and psychological trauma. Her concerned mother Annie, played by Kristin Scott Thomas, learns of a man in Montana named Tom Booker, played by Redford, who is said to be of the title. She decides to take Grace and the wounded horse to this ranch in Montana to see about getting both the horse and Grace healed. In the process, Annie begins to fall in love with Tom even though she is married to Robert, played by Sam Neill. Diane Wiest, Chris Cooper, Cherry Jones, Jeanette Nolan, Jessayn Gilsig, and Kate Bosworth all co-star. This might be more a a date movie or a girls night movie but is a pretty moving film.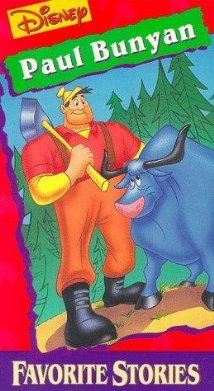 Paul Bunyon (1958): This is my animated short for the week which is brought by Disney. This tells the story of the legendary tall tale where a giant lumberjack must adjust to the newer technology and his friendship with Babe the Blue Ox. The animation is not the greatest but still has a pretty good story and catchy song.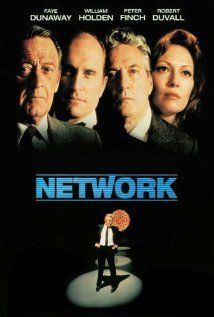 Network (1976): Sidney Lumet directed this film which was written by Paddy Chayefsky. Peter Finch stars as news anchor Howard Beale who is just not getting the ratings that he did so he is fired by the network. He then does an unexpected rant where the ratings soar even higher making the executives exploit the rather deranged man for their ratings but find they are in over their head. Robert Duvall, Faye Dunaway, William Holden, Ned Beatty, Beatrice Straight, and many others co-star in this film. This movie meant to be satire is very ahead of its time and is something I can always watch. Finch plays Beale to perfection. I read that actors like Henry Fonda, Glenn Ford, Gene Hackman, and George C. Scott declined the part of Beale but the more unknown Finch fit the part to perfection. I want you to get mad and yell out the window, I'm as mad as hell and I'm not going to take it anymore. I believe this would be a great play to do on stage.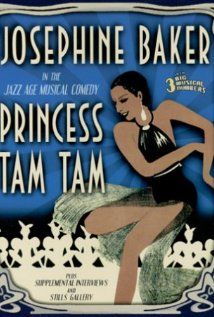 Princess Tam-Tam (1935): This is my French film for the week which is one of many stories inspired by PYGMALION. Albert Prejean stars as French novelist Max who is in Tunisia and meets a shepherdess named Alwina, played by Josephine Baker, who he believes he can turn into a high class woman. A few misunderstandings happen in the process. Josephine Baker was a black actress who knew she would not have an easy time doing film in the United States so she moves to France where she gets some really good parts. Some of this is more for historical purposes but was pretty fun and Baker was very fun in this film. I recorded this from TCM and anytime I have the great Robert Osborne introduction, I am content.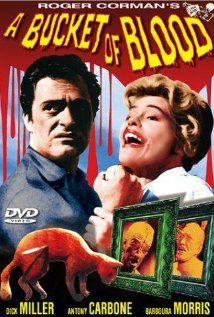 A Bucket of Blood (1959): Roger Corman directed this film which takes place a lot in a Bohemian Cafe. Dick Miller stars as Walter who is a nerdy busboy at the cafe who longs to be an artist like much of the regulars there but does not have much talent. He accidentally kills his landlady's cat and gets the idea to put plaster over the cat and when doing so, his work is acclaimed as a sculptor masterpiece. This finally gets him the popularity he wants but knows he must repeat the success and resorts to homicidal methods to continue his success. I actually consider this one Corman's best work. I thought it was a pretty well-done satire and a coffee shop person like me can really appreciate this one. The title is not quite what it sounds so try not to be fooled by it and check out Corman's best film.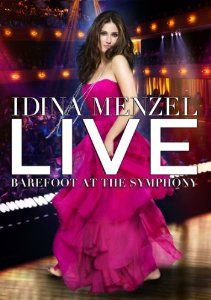 Idina Menzel Live: Barefoot at the Symphony (2012): This is my concert movie for the week which is technically a tv special but I make final ruling as to what is considered a movie on this. She performs some of her music in RENT, WICKED, GLEE, as well as songs like THE WAY WE WERE. She also goes into her own backstory making for a pretty entertaining story with a special appearance by Taye Diggs. For those who do not know her, she was the first Elpheba in WICKED, known for Maureen in RENT, recurring character in the tv series GLEE, and now has probably gotten more into the mainstream with her movie FROZEN as Elsa. This year's Oscar ceremony might have given her some publicity with John Travolta's butchering of her name calling her something like Adele Dazeem which I do not know where that came from. She is a very talented singer and actress and puts on a very good show that really deserves a watch.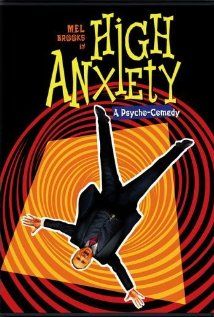 High Anxiety (1977): I continue with this Mel Brooks film and his tribute to the Master of Suspense Alfred Hitchcock. Mel directed, co-wrote, and stars in the Hitchcock spoof as Dr. Richard Thorndyke who is the new administrator of the Psychoneurotic Institute for the Very, Very Nervous. When getting there, he stumbles onto some strange happenings and is framed for murder. To clear his name, he must overcome is condition of "high anxiety". The main Hitchcock reference is for VERTIGO but find some great references to PSYCHO, THE BIRDS, REAR WINDOW, and many others. It might be a good idea to see some of the Hitchcock films from the 50s and 60s to appreciate the references and humor this movie brings. Cloris Leachman, Madeline Kahn, Dick Van Patten, Barry Levinson, Harvey Korman, and many others co-star in this film. This is not Mel's best but still pretty fun and is available to watch on Instant Netflix.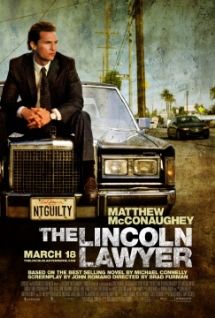 The Lincoln Lawyer (2011): I end with this crime thriller directed by Brad Furman. Matthew McConaughey stars as defense attorney Mick Haller whose office is his Lincoln car. He defends a wealthy young man named Louis, played by Ryan Philippe who claims innocence but the more Mick looks into this case, the more he finds there is a lot more to what is being said. Marisa Tomei co-stars as his ex-wife and is also a prosecutor but still remain friends despite being on opposite sides. William H. Macy also co-stars as Mick's investigator Frank and does a great job. McConaughey is great in this film as a smooth-talking attorney who seems to only care about money but has a crisis on conscience with his questionable client. Josh Lucas, John Leguizamo, Michael Pena, Bob Gunton, Bryan Cranston, Frances Fisher, and Trace Adkins all co-star in this film. This has a great blend of comedy and drama with some really good twists and turns. This is a very enjoyable film that should get a watch.
Well, that is it for this week. Stay tuned for next week which so far includes Julianne Moore, and many others.