Welcome to the 450th Edition of my long running series. I like that number at it gets closer and closer to 500 thought that is still about a year away. I could not be happier right now with my Acer Chromebook so far. I feel it is just as good as any Windows or Apple computer and the price is less than both. It was quite a week in Indiana where everyone that we had a big direction in the way of equality where same sex marriage was to become legal in this state, only to have it taken away a couple days later. It will be appealed but we should not lose hope. I hope everyone has a good 4th of July and I will get to my selections for the week.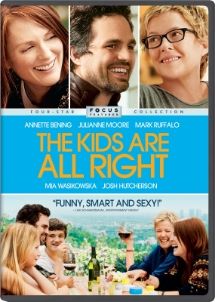 The Kids are All Right (2010): I start this week out with this film directed and co-wrote by Lisa Cholodenko and how fitting I do it right after the same sex marriage ban gets lifted in Indiana which was coincidence. Julianne Moore and Annette Bening star as Jules and Nic who are in a committed relationship who have two teenage kids through artificial insemination. Mia Wasikowska and Josh Hutcherson co-star as Joni and Laser who are their kids. Laser develops an interest in meeting his biological father Paul, played by Mark Ruffalo, who has a rather successful business but leads a free-spirited lifestyle which really complicates the lives of all of these characters when he comes into the picture. This is more character driven than anything. It is an interesting look into a family with same sex parents and have the same kinds of problems as any conventional couple. I don't want to go too far into this plot in the fear of possibly giving things away. This is a pretty well-acted film and is available on Instant Netflix.
Extract (2009): I continue with a comedy written and directed by Mike Judge. ARRESTED DEVELOPMENT alum Jason Bateman stars as Joel who owns an extract plant and is dealing with a lot of personal and professional problems in his life. One issue is that his employee Step, played by Clifton Collins Jr., got injured on the job and could put his workplace in jeopardy. Second, he believes his wife Suzie, played by SNL alum Kristen Wiig, is being unfaithful and takes the strange advice of his friend Dean, played by Ben Affleck, on how to test his theory. The other problem in his life is his new employee Cindy, played by THAT 70S SHOW alum Mila Kunis, who is really a con artist looking to take the company for all its worth. I find a lot of people did not like Affleck in this movie but I thought he was rather amusing as Joel's drugged out friend and had an interesting look. David Koechner plays the most annoying neighbor of all time and is very fun in his role. J.K. Simmons, Beth Grant, and even Kiss member Gene Simmons all co-star in this comedy. This was not the greatest work of Mr. Judge but still was pretty fun and delivered a lot of laughs to me. This is also available on Instant Netflix.
The Last Tycoon (2012): This is my Chinese film for the week which was directed by Jing Wong and no this is not a remake of the 1976 film of the same title. Chow Yun-Fat stars as gangster Chen Daqi through a 30 year span though Xiaoming Huang plays the character in his younger days when he was just getting started. In his later years, he rises to become a mob boss and must deal with a love triangle, murder plots against his life and even war in his country. Sammo Hung also co-stars as a mentor and friend of Chen. It was good to see Chow Yun-Fat star in another Asian action film which is where he is at his best in my opinion and does great in this one. There is a lot of really good action but has a well told story to go along with all the violence. This is loosely based on a real-life person named Du Yuesheng. This is available on Instant Netflix and is a must for fans of the Asian cinema and those that are tolerant of subtitles.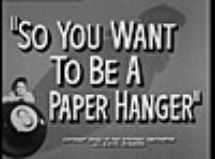 So You Want to Be a Paper Hanger (1951): This is part of the Joe McDoakes series of comedy shorts from this era. George O'Hanlon stars as Joe whose wife gives him a virtually last minute job of putting wallpaper on their wall for a gathering she is having later in the day. Joe and his neighbor friend Marvin get the job done with lots of complications. It is of worth to see Arthur Q. Bryan who most will recognize as the voice of Elmer Fudd.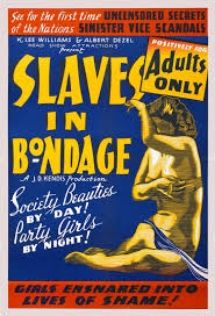 Slaves in Bondage (1937): I found this on a dvd I checked out at the library that has a lot of cult movies and took interest in this title. This is an exploitation movie on white slavery and prostitution from the 1930s which were rather taboo things at the time. To watch it now is pretty laughable with the dialogue and acting and is really more to see when you have a group of friends together while getting drunk and/or high when watching. I'm not going to go too far into plot and is really for those who enjoy the exploitation genre.
Paper Moon (1973): Peter Bogdanovich directs this depression period piece which stars real-life father and daughter Ryan and Tatum O'Neal. Ryan stars as a con man named Moses Pray who ends up with a young girl named Addie, played by Tatum in her debut, whose intention is to get her to a relative's house after her mother has died but along the way they form an unlikely partnership after seeing she is quite the con artist herself. Madeline Kahn, Noble Willingham, and Randy Quaid all have parts in this comedy-drama. Ryan and Tatum are great together. It has great black and white cinematography to go along with good performances and a great depression era story of people struggling to make money. Tatum won an Academy Award at 10 years of age and remains the youngest to win. In 2011, the Oprah Network had a reality series where they were estranged and were trying to reconnect with therapy. I would much rather see them here instead of that reality series. I hope they were able to become closer but I did not feel they needed a reality series to do so. This is available on Instant Netflix and Amazon Prime and is much better than RYAN AND TATUM: THE O'NEALS.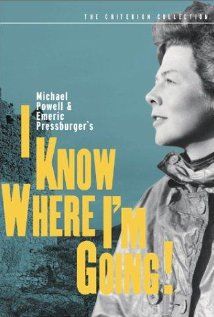 I Know Where I'm Going! (1945): I continue with this British film written and directed by Michael Powell and Emeric Pressburger which is available on the Criterion Collection. Wendy Hiller stars as Joan Webster who is a stubborn and determined English woman who is to marry industrialist Robert Bellanger but gets stranded on an island where she is stuck due to the weather. On this island she meets Naval officer Torquil MacNeil, played by Roger Livesey, who she slowly falls in love with on the island while trying to get off for her convenience marriage. This is a very well-told romantic story with believable characters and great scenery.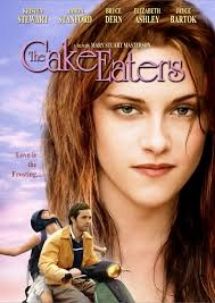 The Cake Eaters (2007): Mary Stuart Masterson makes her directorial debut with this script written by Jayce Bartok who co-stars as Guy. This is a small town drama that shows the interconnections between families. Kristen Stewart stars as Georgia who is a teenage girl with a deadly disease that gives her cerebral palsy type issues and affects her speech. Despite her issues, she is determined to experience love and forms a relationship with Beagle, played by Aaron Stanford, much to the dismay of both families who do not feel they are right for each other. There are many other characters that center around them. Bruce Dern, Miriam Shor, Elizabeth Ashley, Talia Balsam, Jesse L. Martin, Tom Cavanaugh, and Melissa Leo co-star in this small town drama. It's really hard to explain an actual storylines since there are a few effective ones. I thought Stewart did a good job in this film and the rest of the cast worked very good in this character driven drama that I feel is well worth a look.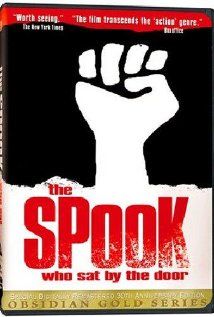 The Spook Who Sat By the Door (1973): Ivan Dixon directed this film based on the novel by Sam Greenlee. A senator is trying to win the black vote and decides to recruit black people to the CIA. After a lot of grueling training, they hire soft-spoken veteran Dan Freeman to a job in the CIA as the "token black". After five years, he decides to leave the CIA and go to Chicago. When there, he uses his CIA training to train a group of militant blacks to start a race war. I had never heard of this movie until I saw it at the library and took a lot of interest. It appears to be a satire on both civil rights and a focus on black militancy. This is actually a quality and significant film making it go beyond "Blaxploitation". This was unavailable for many years until someone found a bootleg and it became ore attainable. This is a very significant and compelling film which actor Robert Townsend cites that it changed his life when seeing it. In 2012, the National Film Registry chose it for their annual 25 movies that are culturally, historically, and aesthetically significant.
2010: The Year We Make Contact (1984): This is a preview to our annual October contest we call the Madness where the theme this year is "Attack of the Automations" and take a look at all kinds of Halloween related film and television. I am known as "The Kind of the Loophole" due to finding non-horror material relating to qualified names of actors and directors but still have some genre selections. This movie immediately qualifies due to the Hal 9000, voiced by Douglas Rain. Peter Hyams directed this sequel to Stanley Kubrick's 2001: A SPACE ODYSSEY and based on the novel by Arthur C. Clarke. Roy Scheider stars as Dr. Heywood Floyd who is recruited to go on a joint American-Russian expedition into space to see what went wrong for the U.S.S. Discovery. They also look to reprogram the Hal 9000 in order to get answers on why the computer did such horrible things. The two movies are far different from each other and this is a pretty decent sequel. John Lithgow, Helen Mirren, Bob Balaban, Keir Dullea, Mary Jo Deschanel, and Candice Bergen all have parts in this film. This movie is more political and has a backdrop to the cold war. A scene of interest was Roy Scheider at the beach with his futuristic computer which was an Apple IIc which has come very far through the years. This is also more direct than 2001 which some like better and so do not like better. It is better to at least watch 2001 first but not to dismiss this sequel if you do not like 2001 as this answers a lot of questions towards the first one.
Well, that is it for this week. Tell me what you like and what you dislike and stay tuned for next week which so far includes Anne Hathaway, Edward G. Robinson, Keira Knightly, and many others.. Continue to read for my Fun and Useless Facts segment.
FUN AND USELESS FACTS
I decided to return with this segment of my blog. I do not have any interconnections in this, only actors from different movies.
Mark Ruffalo (The Kids are All Right), Mila Kunis (Extract), and Kristen Wiig (Extract) were in the 2011 comedy DATE NIGHT.
Mark Ruffalo (The Kids are All Right) and Talia Balsam (The Cake Eaters) were in the 2006 movie ALL THE KING'S MEN.
Julianne Moore (The Kids are All Right) and Beth Grant (Extract) were in the 1995 movie SAFE.
Clifton Collins Jr. (Extract) and Chow Yun-Fat (The Last Tycoon) were in the 1998 action movie THE REPLACEMENT KILLERS.
Clifton Collins Jr. (Extract) and Madeline Kahn (Paper Moon) were in the 1992 tv movie FOR RICHER, FOR POORER.
Clifton Collins Jr. (Extract) and Bob Balaban (2010) were in the 2005 film CAPOTE.
David Koechner (Extract) did a live stand-up comedy show at the Muncie Civic Theater in my town which I had the pleasure to see.
J.K. Simmons (Extract) and Jayce Bartok (The Cake Eaters) were in the 2002 film SPIDER-MAN 2.
Beth Grant (Extract), Noble Willingham (Paper Moon), and Bob Balaban (2010) were in the 1994 comedy CITY SLICKERS II: THE LEGEND OF CURLY'S GOLD though Balaban was uncredited.
Tatum O'Neal (Paper Moon) and Kristen Stewart (The Cake Eaters) were in the 2010 film THE RUNAWAYS.
Jesse L. Martin (The Cake Eaters) plays Collins in the 2005 film RENT. My Facebook friend Jabrael played the part in a 2011 version at Muncie Civic Theater.
Jesse L. Martin (The Cake Eaters) plays the Ghost of Christmas Present in the 2004 tv movie A CHRISTMAS CAROL: THE MUSICAL. My Facebook friend Marty played the part in the same version in a 2004 version at Muncie Civic Theater which marked my return to the stage and my first show in my adult life. Marty is on the top of my list of those I thank for my community theater career.
John Lithgow (2010) plays Reverend Shaw Moore in the 1984 film FOOTLOOSE. My Facebook friend Barry plays the part in the musical version in a 2007 version at the Muncie Civic Theater where he was also playing the blind man in FRANKENSTEIN when they were doing two shows at once and had one of my best scenes with him in FRANKENSTEIN.