Welcome to the 448th Edition of my long-running series. I am proud to report that I have a new laptop. I bought an Acer Chromebook and I am pretty happy with it. I want to wish all the fathers out there a happy Father's Day including my own father who is also a good friend. So I'm glad to have a computer again and Happy Father's Day, now time for this week's selections.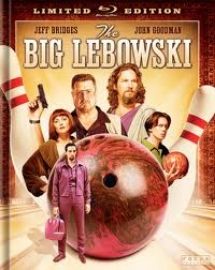 The Big Lebowski (1998): I start the week out with this cult classic from the Coen Brothers which I had the pleasure of watching it outside in Downtown Muncie at the Fickle Peach. Jeff Bridges stars as Jeff Lebowski who is a rather lazy man and goes by the Dude. Some thugs mistake him for an older and richer man also named Jeff Lebowski, played by David Huddleston. These thugs believe he owes them a big debt and even pea on his beloved rug. The Dude learns about the man who shares his name and looks to get compensation for his rug. When visiting, the Dude accepts a job from Lebowski where he becomes involved in a kidnapping ring and his tempered, gun-toting friend Walter, played by John Goodman, does not help much with his anger issues. Steve Buscemi, Julianne Moore John Turturro, Peter Stormare, Flea, Tara Reid, Sam Elliot, David Thewlis, and many others star in this great dark comedy. Turturro is very amusing as Jesus Quintana who is a ruthless bowling star. There is not a lot that I really need to explain as popular as the film has become through the years. It is a very innovative film that has some great comedy and violence.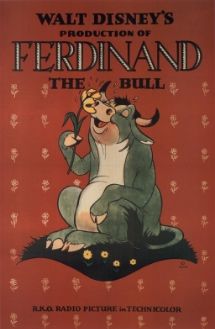 Ferdinand the Bull (1938): This is my animated short for the week which is from Disney. Ferdinand is not like other bulls, he would rather just relax and smell the flowers instead of being part of bullfighting. he accidentally sits on a bumblebee which makes the bullfighters mistake him for a vicious bull and choose him for the bullfighting. I know I have used a lot of Disney classics lately and this one is pretty good and a good character based on a children's book that Disney did a good job adapting. A Disney gem that has been forgotten.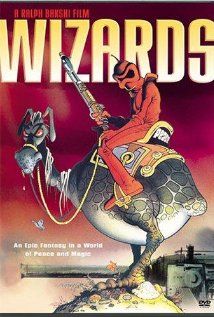 Wizards (1977): I go from children's animation into a more adult oriented animated tale from Ralph Bakshi who wrote and directed this dark fantasy tale. A wizard named Avatar, voiced by Bob Holt, looks to save the world from his fascist twin brother Blackwolf, voiced by Steve Gravers, and his mutants. Blackwolf is almost like a Hitler and in fact likes to project videos of Hitler for his cause. The world shown here is like a cross between WWII Europe and Tolkien's Middle Earth. Mark Hamill and David Proval also lend their voices. I am not usually into the Fantasy genre though like this more than the LOTR films and like that it had references to Hitler and seems to reference what he wanted to do in starting a whole new human race. The character of Peace kind of reminds me of FUTURAMA's Bender in terms of the way he was drawn.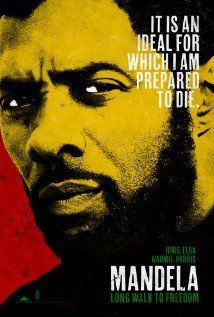 Mandela: Long Walk to Freedom (2013): This is my biopic for the week. Idris Elba stars as the famed political figure who spend 27 years in prison and becomes the first democratically elected president in Africa. This movie starts out in his early years where he is an attorney who does not take well to the oppression for the people in his race. He then leads a resistance group in rather violent protests which get him and a few other members life in prison for treason. Naomie Harris co-stars as Mandela's wife Winnie who becomes abused by the authorities when her husband is in prison and becomes a very ruthless as a result. Mandela never gave up and eventually won the release for him and the others where afterwards he looks to turn Africa into a more peaceful society instead of going for revenge which bring a lot of disagreement from him and his wife. I found this to be a very good and human portrayal of the late South African president which chart his ups and downs like his first marriage which ends because he focused more on his activism than his family and trying to get people to go along with him when running for president. Elba does a great job as Mandela. This movie was actually made before his death and his sisters were informed during the London premier and the rest of the audience got word after the movie was over.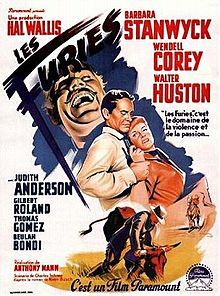 The Furies (1950): This is my western for the week which is more of a western drama than western action but works quite well. Anthony Mann directed this western which was based on the novel by Niven Busch. Walter Huston and Barbara Stanwyck star as dysfunctional father and daughter T.C. and Vance Jeffords. T.C. runs his ranch called the Furies which he got by borrowing from banks and pays his hired help with "T.C.s". Vance is promised the ranch but forms an interest in her father's enemy Rip Darrow, played by Wendell Corey, who is a gold digger himself. Vance also becomes dismayed in her father's selection of a wife which leads to a very interesting scene involving scissors. This is a rather different for of a western but one that works very well and never has to get extremely violent to get its point across granted I have been known to watch and enjoy pretty violent movies. Huston and Stanwyck work very well together and this is Walter Huston's last film.
Edge of Darkness (2010): Martin Campbell directed this action drama which brought Mel Gibson back to the role of the action star. Gibson stars as Boston detective Thomas Craven who is paid a visit by his daughter Emma, played by Bojana Novakovic, who is soon gunned down with a bullet that Thomas thought was meant for him but discovers there is a lot more to it. During Craven's investigation, he discovers his daughter was involved in some causes to uncover corruption leading hi to discover more than he wants to know. Ray Winstone, Danny Huston, Wayne Duvall, and many others co-star. I might be a bit misleading which I say action because it is really more of a mystery than anything and it is not even so much about revenge but more about truth. It does have some good action scenes but I thought it also had a good mystery story.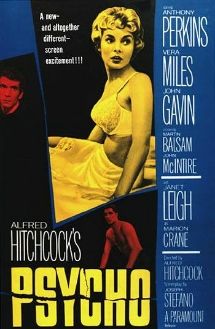 Psycho (1960): Alfred Hitchcock directed this classic horror film based on the novel by Robert Bloch. Anthony Perkins gives an iconic performance as the Norman Bates who manages the Bates Motel which is in a very remote area. Norman is a very quiet and timid man whose life seems to be domineered by his mother. Things star when Marion Crane, played by Janet Leigh, goes on the run and takes refuge at the motel leading into some life changing events for her and a few people close to her. Vera Miles, John Gavin, and Martin Balsam co-star in this infamous film. Most people already know the story so I'm not going to go too in-depth for those who have not seen it but will after reading this summary. This movie has lead into a few sequels, a remake and a pretty successful current tv series. It has the very famous shower scene. and the very memorable performance from Perkins which is unfortunately the only role he is known for and while this is possibly his best, he did a lot more admirable work. Another really great part of this movie is the music score by Bernard Herrmann which comprises of all stringed instruments and contributed to the creepy feel of the film. This is based loosely on real-life serial killer Ed Gein which was has been the inspiration for many. A great double feature would be this film and the 2012 film HITCHCOCK which is based on his efforts to get this movie made and went through some extreme measures to get this movie made when no one really wanted to help him.
Lilian's Story (1996): This is my Australian drama for the week. Ruth Cracknell stars as the title character Lilian Singer who is being released from a mental hospital after 40 years when her father had her committed. She soon begins to explore Sydney and tries to enjoy life to the fullest with the new people she meets. A young Toni Collette plays Lilian in her younger days and documents her relationship with her abusive father. This is loosely based on real-life Australian eccentric Bea Miles who was known to recite any Shakespeare dialogue and her relationshipl with the cab drivers. This is a decent film with good performances by Cracknell and Collette playing well off her to seem like a younger version of herself.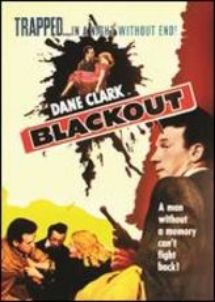 Blackout (1954): This is my Hammer Films selection for the week and while they are known for horror, this was one of their rare entries into Film Noir. Terence Fisher directed this one, maybe the most prominent director of Hammer Films. Dane Clark stars as Casey Morrow who is a down on his luck American in London. He meets a beautiful blonde named Phyllis, played by Belinda Lee, who offers him a lot of money to marry her. Out of desperation and drunkenness, Casey agrees to it but wakes up the next morning discovering his wife's father had been murdered and does not know what happens and must piece it together. This is pretty watchable. I have considered a lot of Hammer's horror films to be better than ours but when it comes to the Film Noir genre, I have seen a lot from this era that was better. This is good to watch for historical purposes especially to the classic movie buff.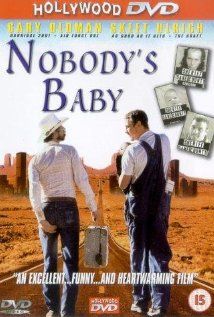 Nobody's Baby (2001): I start the week out with a crime comedy and end with one. David Seltzer wrote and directed this film which stars Skeet Ulrich and Gary Oldman as career dim-witted criminals Billy and Buford who are a couple escaped cons. Billy saves a baby from a burning vehicle and starts to become more attached to the baby while getting help from a family he meets who help him. Billy must make the decision what what to do with the baby he has come to love. This is a very offbeat and dark comedy and a couple moments even making me cringe but I still found myself really enjoying this movie. Radha Mitchell, Mary Steenburgen, Peter Greene, Ed O'Neill, and Matthew Modine all co-star in this fun dark comedy but not for everyone. Oldman was very amusing and Buford and was pretty quite unrecognizable. This appears to be hard to obtain as it was always on "very long wait" for a Netflix DVD which I found to record from Starz.
Well, that is it for this week. Tell me what you like and what you dislike and stay tuned for next week which so far includes Reese Witherspoon, Jena Malone, Natalie Portman, and many others.