Welcome to the 446th Edition of my long running series. I want to take this time to wish my mom whose birthday is today a happy birthday. I don't really have too much to say right now so I'll just get on with my selections for the week.
Patton (1970): I start the week out with this biopic on the famed and controversial General George S. Patton which was directed by Franklin Schaffner and co-written by Francis Ford Coppola. George C. Scott portrays the general to perfection and takes place in this WWII years in North Africa, the invasion of Europe and the fall of the Third Reich. It also shows a lot of his faults like his ego and tendency toward insubordination that at lead to his downfall like being the lead general in the Normandy invasion. Karl Malden co-stars as General Omar Bradley who is Patton's friend through the years but does not always agree with his ways. It has a really good beginning with Patton in front of a big U.S. flag and making his speech. This movie does a great job of portraying the man and the war with Scott giving it everything he had to no longer be George C. Scott but to become General Patton. Scott won an Academy Award for this film but did not accept it citing he did not like the idea of competition between actors.
Clerks (1994): Now I make a big jump from a war film to this independent comedy. Kevin Smith makes his big debut where he directed, wrote and co-stars in this portrait of a couple clerks like the title implies. I believe all of us can relate to this one in some way or another. Brian O'Halloran stars as Dante who works at a convenience store and is called in on his day off and unexpectedly works the whole day even though he had a lot planned. Jeff Anderson stars as Randal who really had no customer service or people skills but works at the video store across the street and tends to hang out more with Dante. Jason Mewes and Kevin Smith co-star as Jay and Silent Bob who would become regular characters in these movies and hang out in front of the store all the time. Marilyn Ghigliotti co-stars as Dante's girlfriend Veronica and Lisa Spoonhauer co-stars as Veronica who is Dante's ex-girlfriend and cannot let go of her. This movie is in black and white which really was not a statement by Smith, just all he could afford. This has a very low budget and Smith sold his comic book collection in order to get the funding though bought them right back with the success of this film. I also notice that Kevin Smith always had good, subtle messages about letting people move on from their past which was Dante's big problem. Smith clearly shows how much he cares about this project and his determination made this possible and is possibly one of the best comedies of this era. He did not have a lot of money, state of the art equipment, but had one was important, a great mind and a very clever script. He also is great on dialogue like the STAR WARS debate between the two. This is available on Instant Netflix.
Noah's Ark (1959): This is my animated short for the week which is from Walt Disney and their first stop-motion animated movie. This is a retelling of the famed tale done in a rather unusual way that includes things like Jazz music. The animals were done with all kinds of objects like funnels, eggs, pipe cleaners, corks and many other things. I know there has been a lot of controversy with that new movie NOAH which has taken a lot of anti-religious critique. This one is very fun and very clever in their first stop-motion animation film.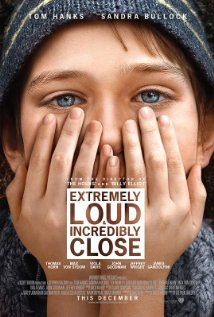 Extremely Loud and Incredibly Close (2011): Stephen Daldry directed this movie based on a novel by Jonathan Safran Foer. This is based post 9/11 where one of their employees Thomas is killed. Thomas Horn stars as his nine year old son Oskar who has a hard time making sense of his father's death. He soon finds a key that his father left behind and searches all over New York City to find the lock that belongs to it. Sandra Bullock co-stars as Oskar's single mother Linda who is trying to help her son understand the loss of his father and her husband. A lot of this uses flashback to show past interactions between Thomas and Oskar. Zoe Caldwell, John Goodman, Max Von Sydow, Viola Davis, Jeffrey Wright, and many others co-star in this movie. Von Sydow was very good in his role as a mute and was nominated for Best Supporting Actor in the Academy Awards I really see this as a movie showing a young boy how he copes after such a tragedy and the difficulty to understand it. Horn was very good and really carried a lot of this movie.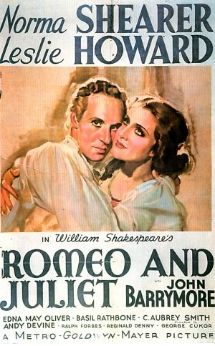 Romeo and Juliet (1936): George Cukor directed this earlier adaptation of the Shakespeare classic. Leslie Howard and Norma Shearer play the star-crossed lovers who are from rival families. Romeo is a Montague and Juliet is the daughter of the Capulets which is the rival family. John Barrymore is very amusing as Romeo's friend Mercutio and Basil Rathbone plays the villainous Tybalt. There were some interesting casting her in terms of ages. The leads are much older than the characters intended to be though if I heard correctly, they took out lines involving age. I have always considered this my favorite Shakespeare and this one was pretty well acted despite the older age casting. It does not beat the 1968 version in my view but is still watchable for those who are okay with Mr. Shakespeare. I had the pleasure of being in an abridged version of the tale as Paris and this movie had some dialogue I would have liked to say but I had a good part in the show.
Red Dust (2004): Hilary Swank stars as attorney Sarah Barcant who returns to her homeland of South Africa in order to represent Parliament member Alex Mpondo, played by Chiwetel Ejiofor, who was tortured during Apartheid by a police officer named Dirk Hendricks, played by Jamie Bartlett, who has applied for amnesty. This is rather unknown but a movie I felt did a good job of giving an understanding to both sides even towards Sarah who has her own past where she was arrested for having a black boyfriend which was against the law during Apartheid. It also has a very good message towards forgiveness. This is a BBC produced film which was directed by Tom Hooper and did a great job.
Decoy (1946): This is my film noir for the week. Robert Armstrong plays gangster Frank Olins who is to get the gas chamber. Jean Gillie stars as his girlfriend Margot who recounts the story of reviving Frank's body in order to find $400,000 that only he knows. Gillie plays possibly the most vindictive femme fatale in noir history and did a great job. Sheldon Leonard co-stars as Sergeant Joe Portugal who is trying to piece together this complex plot. This was unknown for a long time but has achieved a cult status since its 2000 rediscovery. This is one for anyone who loves the genre to check out. It is available on DVD as a double feature with last week's CRIME WAVE.
John Lennon and the Plastic Ono Band: Sweet Toronto (1988): D.A. Pennabaker put together this concert documentary which features the only time John Lennon played live with the Plastic Ono Band. This was a Toronto concert in 1969. The beginning feature Bo Diddley, Little Richard, Jerry Lee Lewis, and Chuck Berry performing some of their stuff and good footage there. When Lennon was up there, Eric Clapton is featured as the guitarist. Lennon had an interesting version of BLUE SWEDE SHOES. The last 10 minutes or so are rather laughable with Yoko Ono and I have no real description for what she was doing except I was cracking up. Usually, I love Asian music, even if I do not know what they are saying but Yoko was terrible. This is about an hour long and worth a watch despite Yoko. Keep in mind the last 10 minutes or so are weird sounds from Yoko. Even John Lennon is looking at her like "WTF" as well as Clapton.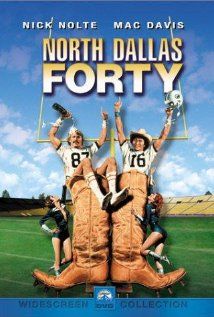 North Dallas Forty (1979): This is my sports comedy for the week but a rather dark one. Nick Nolte stars as aging NFL receiver Phil Elliott who is trying to stay off the sidelines. He also questions if he is still fit to play and if he fits into the sport. This is loosely based on the Dallas Cowboys teams of the 70s and is the first movie to take a look at things like drugs, alcohol, and many other things that were a little taboo in the era. Charles Durning, Bo Svenson, Steve Forrest, G.D. Spradlin, Dabney Coleman, and many others co-star in this film. This is not one of the inspirational football films but one which takes a look more at the dark side of the game. This is based on the semi-autobiographical novel from Peter Gent in which Nolte's character is based upon.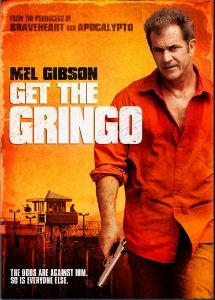 Get the Gringo (2012): I end with this film directed by Adrian Grunberg. Mel Gibson stars as career criminal who is sent to the strange and dangerous Mexican prison El Pueblito. This was a new sort of place for him and had to rely on a 10 year old boy, played by Kevin Hernandez, to learn the ropes. Peter Stormare, Scott Cohen, and Bob Gunton all co-star in this film. This one is a bit hard to put into words for me. It is an interesting sort of prison but a pretty realistic one from what I am understanding. It also has a pretty good storyline which takes it way beyond the prison. This is available on Instant Netflix.
Well, that is it for this week. Tell me what you like and dislike and stay tuned for next week which so far includes Nicolas Cage, Steve Buscemi, Scarlett Johannson, and many others.