Welcome to the 444th Edition of my series. This is the week of my birthday which is on Thursday where I get the ultimate gift of my friends Ashley and Stephen visiting from Philadelphia. On Friday, they are playing at the Silo in Downtown Muncie from 10-1 so come on out and hear some great music. I will now get onto my selections for the week.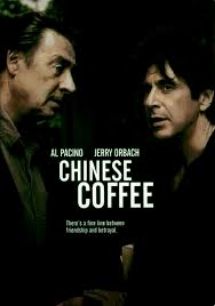 Chinese Coffee (2000): This is part 11 of what I will now make my 11-part Al Pacino series. Pacino takes the helm of director once again to put on a film version of a play by Ira Lewis. Pacino stars as struggling Greenwich Village writer Harry Levine who has just been fired from his job as a doorman. He then goes to visit his friend and fellow struggling writer Jake Manheim, played by LAW AND ORDER alum Jerry Orbach, to collect on a debt. While there, Harry looks to get Jake's opinion on a manuscript he left with him in which he denies reading at first but then goes into his critique starting a rather heated discussion on it and among other things in their life. These two actors are mainly who were in this movie and were great together. Pacino has struggled some through the years but made a great decision in picking up this one. I always enjoy seeing these dramas based on plays and think about theater groups in my area picking them up. Pacino was actually in a 1992 Broadway stage production of this show.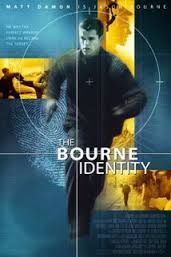 The Bourne Identity (2002): Doug Liman directed this action film based on the novel by Robert Ludlum though have heard it is a rather loose basing. Matt Damon stars as Jason Bourne who after being rescued and wounded has no recollection on his identity. He first realizes things like having a lot of strength. With the help of his new friend Marie, played by Franka Potente, he sets out to learn more on his identity but learns there are a lot of people out to track him down and kill him. Chris Cooper leads the government agency in their hunt for Bourne. Brian Cox, Julia Stiles, Clive Owen, OZ and LOST alum Adewale Akinnuoye-Agbaje, THE SHIELD alum Walton Goggins, and many others co-star in this action film. This is a pretty good start to this Bourne series. Damon did very well as the title character. If you are a huge fan of this book, then I suppose you may not like this and that a mini-series in 1988 of the same title is more based on the book. If you are like me and don't really read much and just watch movies, this is a good action film to start your day.
Rosewood (1997): John Singleton directed the portrait based on a true story in town in the 20s that was very segregated. This is based on an incident in 1923 where a white woman falsely accuses a black man of rape and the close-minded white community destroying a predominantly black community. Jon Voight stars as John Wright who is a store owner and less judgmental. He ends up looking to get the surviving black community on a train and escape the town with the help of a black drifter named Mann, played by Ving Rhames. Michael Rooker also co-stars as the sheriff who is conflicted but loves his job as sheriff. Bruce McGill, Don Cheadle, Esther Rolle, Elise Neal, Robert Patrick, Mark Boone Junior, and many others co-star in this film. This is a very powerful film and does a great job showing the price of racism.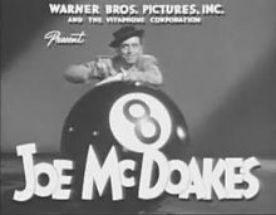 So You Think You're Allergic (1945): This is my comedic short film for the week which is a comedic one in the Joe McDoakes series. This is a look at the common problem of hay fever and Joe, played by George O'Hanlon, trying to find a cure to it in many comical ways. One of the funny parts was the back stories and the ancestry of the McDoakes family.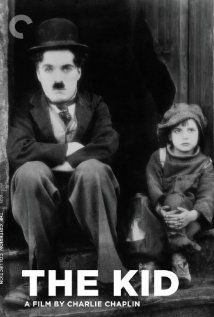 The Kid (1921): This is my silent film for the week and Charlie Chaplin's first feature length film as the Tramp. The Tramp finds an abandoned baby by a garbage can and decides to take are of the boy as his own. Years later, the Tramp and the Kid, played by Jackie Coogan, are very happy together despite being poor but their relationship is threatened when the real mother comes back into the picture. I suppose this could be considered the original BIG DADDY and was probably pretty groundbreaking at its time with someone taking in a child that is not biologically theirs. There are a lot of funny moments from Chaplin but also rather sad moments as well. Chaplin did always have a way of turning a bad situation into comedy with the biggest example THE GOLD RUSH. This is a great entry into the genre of silent comedy and is available on Amazon Prime.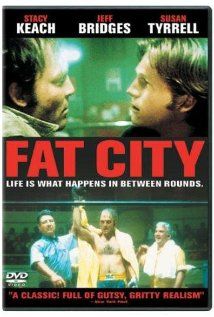 Fat City (1972): John Huston directed this film on two struggling boxers. Stacy Keach stars as Tully who is now a has-been and working as a field worker in hopes for a comeback. When in a gym, he meets an 18 year old named Ernie, played by a young Jeff Bridges, who he sees potential and tries to help him towards a boxing career. This shows the struggles of both of them in career and love life. CHEERS alum Nicholas Colasanto plays their crooked manager Ruben. This is a really honest look into the small time world of boxing. Susan Tyrrell and Candy Clark co-star as their love interests. I am not really sure as the reason for the title since it did not really focus on that type of society. This had great direction, performances, and cinematography and unfortunately has gone overlooked today. I notice even Netflix does not have it for DVD but it is available on Crackle for free.
Unidentified Flying Objects: The True Story of Flying Saucers (1956): I guess you could say this is my sci-fi film for the week though is part documentary combined with a fictional story on sightings on UFOs. The government is determined to figure out these sightings and there is interview footage and documents on things. There is also footage on what they saw which does not necessarily convince me though still an intriguing film on the paranoia of these sightings. This is available on Instant Netflix.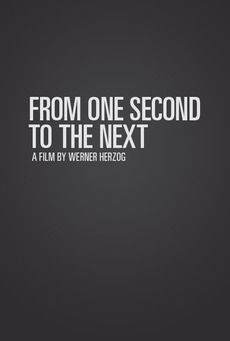 From One Second to the Next (2013): This is my documentary short for the week. In trying to find a newer movie for this list, I came across this short film about the dangers of texting and driving and then see the director in Werner Herzog. Herzog clearly wanted to express the importance of concentrating on the road when driving and that texts can always wait. He focuses on four accidents in which texting and driving alters the lives of many forever. There was one of them in Bluffton, Indiana which is about an hour from where I live. It focuses on the victims, the loved ones and even a couple of people who were the cause of the accident. Herzog hits the nail on the head in many ways in this half hour documentary and is something that can happen to anyone. I know I will never be texting while driving again and those who are doing it, please stop. If no one else can get through to you, hopefully Mr. Herzog can. This is available on Instant Netflix.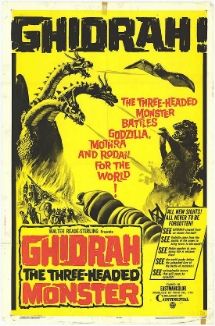 Ghidora, the Three-Headed Monster (1964): This is my Japanese monster movie for the week and this movie introduced us to King Ghidorah which was the result of a meteor that fell. At the same time, Rodan and Godzilla have come out of hibernation and are fighting each other. The twin fairies call upon Mothra who tries to convince Rodan and Godzilla to put aside their differences to take on the more dangerous monster. That was a very intriguing scene in my opinion where Mothra is trying to convince the others to team up and the small twin fairies translate their conversation. This was a pretty decent entry. Like always the human storylines have much to be desired but then once the monsters come into play it's on and they did not disappoint. Ghidorah would go onto become the main villain monster for Toho having many battles with Godzilla and Mothra. This is available on Instant Netflix.
El Mariachi (1992): Robert Rodriguez wrote and directed this independent action film in his directorial debut in a feature film. For those who do now know, the movies DESPERADO and ONCE UPON A TIME IN MEXICO were parts two and three to this one. Carlos Gallardo stars as the title character who is essentially a drifter and looking to be successful as a mariachi singer. When getting to another town, he is mistaken as an assassin who carries a guitar case full of guns. He then becomes the target though proves to be quite resourceful when his life is in danger. This is a big case of low-budget but one that worked very well with a good script, action, and good characters. Rodriguez made a great debut and achieved quite a cult following with this one so I help this extends it. This is available on both Instant Netflix and Crackle.
Well, that is it for this week. Tell me what you like and dislike and stay tuned for next week.
MOVIE NIGHT AT THE SHERA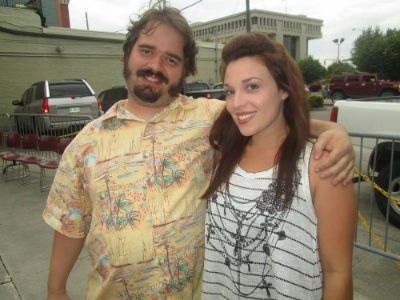 Dirty Rotten Scoundrels (1988): When we got to Shera's house we were looking for some movie to watch on ATT U-Verse and started with BRAM STOKER'S DRACULA which is a great movie but no one was really getting into and were distracted so maybe another time. Shera decided upon a comedy so as we were going through titles, this was one she had not seen but decided upon it because of Steve Martin and agreed to go along. Frank Oz directed this comedy which stars Steve Martin and Michael Caine as rival con artists who continue to try one-upping each other. They soon make a wager that they can con an American heiress out of $50,000 and the game is on as well as the laughs. We were both quite into this comedy and is a great entry in the 80s. It is also a Broadway musical.