Welcome to the 442nd Edition of my series. This week we have our performances for THE GOOD DOCTOR which is a comedy from Neil Simon. The performances are May 8, 9, 10 at 7:30 pm and tickets are $10. To reserve tickets call 765-987-7124. It is at the Guyer Opera House in Lewisville, Indiana. Now I will get to my recommendations for the weeks.
The Insider (1999): This is part 9 of my Al Pacino series. Michael Mann directed this film based on a true story. Pacino stars as 60 MINUTES producer Lowell Bergman who looks to get a story from former tobacco executive Jeff Wigand who has been fired from a big tobacco company. Wigand is sworn to confidentiality but does not feel he was fired fairly and reluctantly agrees to do the story but his life gets sent into a downward spiral when getting threats to his family. Bergman also has complications dealing with the CBS attorneys who are advising him not to air the story. Both of these men risk their reputations in an attempt to show the truth. Christopher Plummer also co-stars as Mike Wallace and does a really good job playing that person. Diane Venora, Philip Baker Hall, Debi Mazar, Stephen Tobolowsky, Bruce McGill, Gina Gershon, Michael Gambon, Hallie Kate Eisenberg, Rip Torn, and many others co-star. Pacino and Crowe are great in their roles. Their is a very good tension to the film that can really keep the interest of viewers. This is a very well-done film that has great acting, cinematography and a good music score. This does not have a lot of action but a very good story.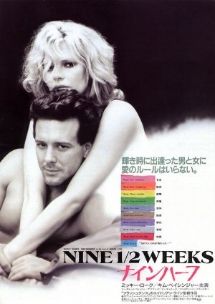 Nine 1/2 Weeks (1986): This is my erotic film for the week which was directed by Adrian Lyne. Kim Basinger stars as Elizabeth who is the assistant at an art gallery. She soon meets a stockbroker named John, played by Mickey Rourke, and form an impersonal affair. Elizabeth soon embarks on some strange sex games and a relationship that gets more complicated. A movie like this really kind of depends on the chemistry between actors and these two really had it. This could be considered another LAST TANGO IN PARIS and it does have that sexual tension with really well-written characters. Christine Baranski also co-stars in this film. Looking closely for Rolling Stones member Ron Wood in a cameo scene. It's really hard to further describe this film with words. Lyne used some interesting manipulation towards Kim Basinger to get her into the role like not allowing her and Rourke contact and claiming Rourke saying things about her. His tactics made the movie really work. This is not for everyone but it very compelling. Also, those who only know Rourke through movies like SIN CITY and THE WRESTLER may also find this interesting.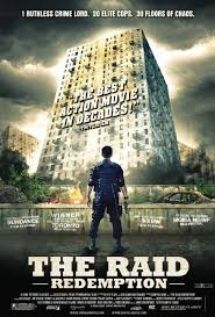 The Raid: Redemption (2011): Gareth Evans wrote and directed this Indonesian action film. A S.W.A.T. team looks to capture a ruthless mobster but become trapped in the tenement building and must fight for their lives when many murderous gangsters look to take out the team. I saw that the sequel is right now at theaters so it made me inclined to watch this one. This may very well be the most violent movie I have seen and I have seen some violent ones here in America, Japan, Hong Kong, etc. It also has a pretty good story behind all those brutal action scenes. This holds no gore back, each killing is quite brutal and even quite different. If action is your genre, this really is a must but if you don't have a stomach, this would not be the recommendation for the week. It has some very good action scenes and interesting characters.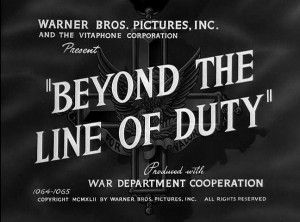 Beyond the Line of Duty (1942): This is my short film for the week. This talks about the exploits of Army Air Corps Captain Hewett T. Wheless. It talks about how he was a ranch hand before joining the military during WWII. Our future president Ronald Reagan narrates this short film. This is a pretty good military tribute and propaganda to sell war bonds.
Angels With Dirty Faces (1938): This is my Warner Brothers gangster film for the week. Michael Curtiz directed this film which centers around to friends since childhood in Rocky Sullivan, played by James Cagney, and Jerry Connolly, played by Pat O'Brien. In their lives Rocky goes to reform school and becomes a criminal while Jerry is able to escape the criminal way of life and become a priest. They reunite in the old neighborhood when Rocky returns and Jerry becomes very concerned when the neighborhood kids, the Dead End Kids to be exact, begin to idolize Rocky. Humphrey Bogart co-stars as crooked attorney James Frazier and Ann Sheridan also co-stars. I believe this movie has the best young/old casting I have seen in Frankie Burke and James Cagney. Burke looked quite a bit like a young Cagney and did a dead on impersonation of him as well. These are some of my favorites from this time period and this one was no different and really ranks high for me especially the ending which I thought was quite clever. This movie was banned in a few countries.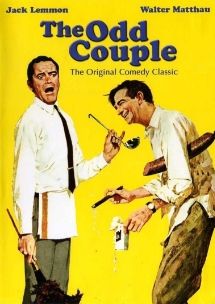 The Odd Couple (1968): Now for those who are getting tired of the sex and violence, I stray away some with this comedy based on the play by Neil Simon which he wrote the screenplay for this movie. Gene Saks directed this comedy based on two friends who move in together but their differences on housekeeping and their own lifestyles cause them to clash. Jack Lemmon stars as Felix Ungar whose wife leaves him and becomes suicidal. Walter Matthau stars as Oscar Madison who always hosts games of poker which include Felix and gives him a place to stay. Felix has a lot of OCD tendencies towards having the place clean while Oscar does not care and things like that lead into some comical arguments. Jack Lemmon and Walter Matthau are a great comedy duo and this one is my favorite of them. This is the second of their teamings and their characters really reflected their personalities on their real-life friendship. It is also my favorite movie adaptation of a Neil Simon play. This movie made me laugh many times. This inspired a pretty successful tv series and has become a pretty popular play to do on stage. This is available on Instant Netflix and Amazon prime.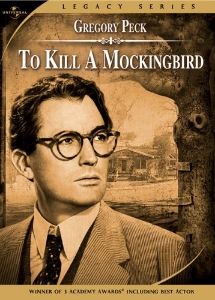 To Kill a Mockingbird (1962): Robert Mulligan directed this film based on the popular and timeless novel by Harper Lee. This takes place in a very racially divided small town in Alabama. Gregory Peck stars as a very noble attorney named Atticus Finch. The main storyline is that he agrees to defend a black man named Tom Robinson, played by Brock Peters, who is accused of raping a white girl. This is a very unpopular decision by the community but Atticus refuses to step down because he feels he is doing the right thing and would not be able to face his kids if he refused service just because of the color of his skin. That is the main plot point but it is so much more than this trial. The story is really from the eyes of Atticus's five or six year old daughter Scout, played by Mary Badham. She is trying to understand this world around her in a rather racist town. This story is really about acceptance and even the price of hatred. It is still relevant today as schools all over the country use this book for their class and this was my favorite in required readings when I went to school. Harper Lee was someone who lived in the south so understood the people around her to create a timeless classic and never has written another novel since this one due to the continued success of this book and movie that she never needed to write again. I really put this movie on the same level as those like GONE WITH THE WIND, CASABLANCA, and THE WIZARD OF OZ and remains far more relevant today and believe this movie stands the test of time more than just about anything. This is a great story and the movie has not been remade to my knowledge and would really hard to do that in my belief that Gregory Peck just made the character Atticus Finch. Robert Duvall makes his film debut as Boo Radley. The scene where the trial is over and the group of black men stand up when Atticus is about to leave just makes me tear up every time and believe that is quite possibly the most beautiful in cinematic history. Harper Lee was also very satisfied with this movie. This is a timeless story about life in a small segregated town and done so well.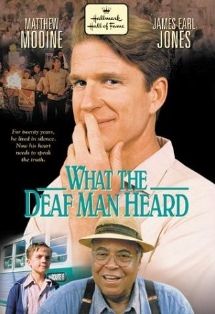 What the Deaf Man Heard (1997): This is my tv movie for the week. This one takes place in a small Georgia town. The movie stars out with a young MALCOLM IN THE MIDDLE alum Frankie Muniz who plays the young Sammy and is with his mother, played by Bernadette Peters, on a train only to wake up along as he arrives in a smaller town and his mother is nowhere to be found. When arriving there, he decides to pose as deaf and mute in order to protect himself. He is soon taken in by the town including locals Norm and Lucille, played by Tom Skerrit and Judith Ivey. Matthew Modine plays Sammy when he grows up who has continued to be deaf and mute but then learns of a local scheme that he looks to stop and must decide to reveal who he really is in order to stop this scam. James Earl Jones co-stars and is a lot of fun as the local trash man. Modine also does a good job in his role as the title character and the change he goes through in the movie. Claire Bloom, Jerry O'Connell, and Jake Weber all co-star in this tv movie. This has a great blend of comedy and drama and is the highest rated made for television movie since 1991. A good tv movie which can be found on DVD and is one of my more upbeat selections for the week.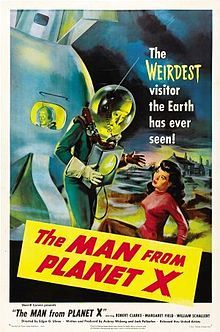 The Man From Planet X (1951): This is my sci-fi film for the week. In this movie, a spacecraft ends up on Earth and falls into the clutches of an evil scientist who forces the alien to do bad things like pretty much turning others into zombies. A reporter then looks to get the real story. This was a very low-budget movie and director Edgar Ulmer makes the most of that small budget. I also believe that the alien was a real alien cast in the movie but I suppose I could be wrong. This is a watchable entry in the genre from that era that cheesy sci-fi buffs will enjoy. This is available on Instant Netflix.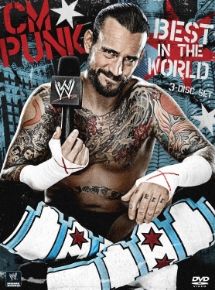 CM Punk- Best in the World (2012): I end this week with this WWE documentary on wrestler CM Punk which charts his rise from the independent wrestling circuit up to the WWE which he has since left. It talks about how he was not close to his parents and his alcoholic father being a big reason for his straight edge lifestyle. It then talks about his early days in wrestling pretty much starting out in backyard but then honing his skills to be a legit wrestler. It shows footage of his early days on the mic where he was good then and his rise on the independent circuit. When in WWE, it documents his days there where he struggled because he was so different and even misunderstood. I really believe this is one of the more in-depth WWE documentaries whereas as a lot of them just gloss over their pre-WWE days, this one really focuses on both his days in independent promotions and WWE. This will only be enjoyed by those who like wrestling and fans of CM Punk. There are also a lot of great extras like pre-wwe matches.
Well, that is it for this week. Tell me what you like and what you dislike and stay tuned for next week which so far includes Ron Perlman, Ewan McGregor, Glenn Ford, more Al Pacino, and many others.