Welcome to the 439th Edition of my series. I want to start by saying we have lost a few people lately including iconic actor Mickey Rooney who performed to the day he died, WWE Hall of Famer Ultimate Warrior who just made an appearance on Raw the night before, and my friend Tommy who had Multiple Sclerosis and lived life to the fullest no matter his condition. I will now get on with my recommendations for the week.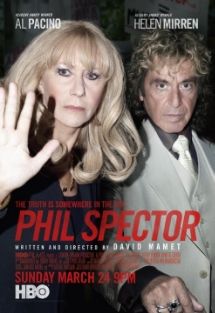 Phil Spector (2013): This is part six of my Al Pacino series. David Mamet wrote and directed this HBO movie which is a drama based on the murder trial of the famed music producer, played very well by Al Pacino, and the relationship between Spector and attorney Linda Kenney Baden, played by Helen Mirren, who looks to prepare Spector for a trial. ARRESTED DEVELOPMENT alum Jeffrey Tambor co-stars as attorney Bruce Cutler who is most known for defending John Gotti and persuades Baden to advise him. Whatever Spector has done, he did do a lot for the music industry bringing in acts like The Ronnetts, the Righteous Brothers, Tina Turner, the Beatles, and the Ramones. He was put on trial for the shooting death of Lana Clarkson who ironically enough was in the 1983 film SCARFACE which starred Pacino. The beginning of this movie is straight with us and indicates this is a fictional account of Spector. I found this to be worth it for the performances of Pacino. It appears this might have been Mamet's statement towards the legal system and the prejudging we tend to do. It may also be shown on how someone is riding high but then their lifestyle catches up with them. It could have been longer and gone more in-depth. Chiwetel Ejiofor co-stars in this HBO drama. Pacino and Mirren work well together and is worth a look on HBO On-Demand.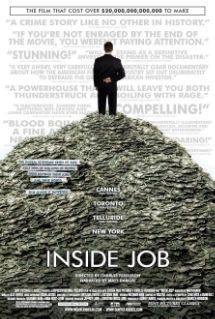 Inside Job (2010): This is my documentary for the week which was directed by Charles Ferguson and narrated by Matt Damon. This is an analysis of the events leading up to the global financial crisis of 2008 which cost many their jobs and homes. This shows interviews from financial insiders, politicians, journalists, among many others and made on location in the United States, Iceland, Singapore, England, France, and China. This was a very informative and well-researched documentary.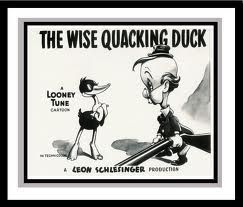 The Wise Quacking Duck (1943): This is my animated short for the week which features Daffy Duck. A mild-mannered man named Mr. Meek is sent by his wife to kill a duck and encounters Daffy who makes his job very hard. Daffy does all kinds of things to escape and performs a rather interesting striptease. This was a pretty fun short with a different rival in Mr. Meek and many funny moments.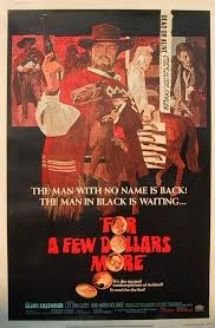 For a Few Dollars More (1965): Sergio Leone co-wrote and directed this iconic western which is the second part of the "Man With No Name" trilogy. Despite being billed as the "Man With No Name", Clint Eastwood stars as Monco who is a bounty killer who is chasing the gang of El Indio, played by Gian Maria Volonte. He then meets Colonel Douglas Mortimer, who is another bounty killer and yes they are billed as bounty killers not hunters. They decide to team up since they are after the same people which leads into some great shootouts and a great Spaghetti western. Ennio Morricone wrote a great music score which is really the co-star of the film like a lot of his scores. I actually liked this one better than the iconic one in THE GOOD, THE BAD, AND THE UGLY. At the time, Leone really did some taboo things for the time like horses being shot and even marijuana use among other things. This is available on Instant Netflix.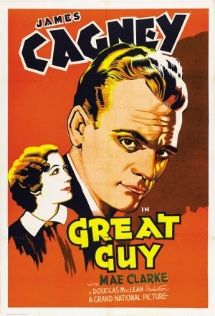 Great Guy (1936): James Cagney stars as Johnny Cave who becomes the head of the Bureau of Weights and Measures and fights city corruption that is cheating the public and put one of his guys in the hospital. Cagney had not worked in 11 months due to the litigation following the termination of his contract with Warner Brothers. Cagney carries this movie very well making it watchable while not his most memorable or greatest. This is available on the app called Premier which I got on my Roku and is worth a look for Cagney.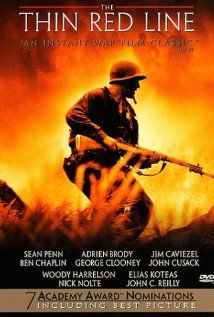 The Thin Red Line (1998): Terrence Malick made his return to directing for the first time since the 1978 film DAYS OF HEAVEN. This is a WWII film based on the autobiographical novel by James Jones. This takes place during the conflict at Guadalcanal. This war movie really has no star in it and is really in some ways like a philosophical war film which begs questions that have no answers. This has quite the all-star cast like Sean Penn, Jim Caviezel, Ben Chaplin, Adrien Brody, Nick Nolte, Woody Harrelson, John C. Reilly, George Clooney, John Cusack, Elias Koteas, John Travolta, Jared Leto, Dash Mihok, Miranda Otto, Nick Stahl, Thomas Jane, John Savage, OZ alum Kirk Acevedo, Mark Boone Junior, Tim Blake Nelson, among others. There were also scenes that were cut of actors like Mickey Rourke which I wish the DVD I got had those scenes. I have seen that particular scene on youtube and was really pretty good and a good performance from Rourke. Some of my favorite moments in this film are from Chaplin who is missing his wife and making the most of the war. Unfortunately, this movie was released in the same year as Spielberg's SAVING PRIVATE RYAN which then drew unfair comparisons to it. This one is not nearly as violent but is quite realistic when it is and this really is not as anti-war as SPR. This is a more poetic war film which is to the style of Malick who really can be hit or miss to many. I have found with Malick that I need a couple viewings to really get used to him but then feel rewarded in the end.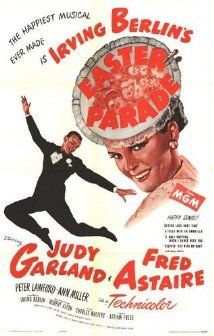 Easter Parade (1948): I figure with Easter coming next week, it would be fitting to do a movie like this one. Fred Astaire stars as Don Hewes who has had a successful partnership with Nadine Hale, played by Ann Miller, but then Nadine leaves to start her own career. Don then recruits a chorus girl he sees named Hannah Brown, played by Judy Garland, and is out to prove Nadine wrong claiming he can make any girl as good as she is as a dancer. At first, Don tries to develop her like Nadine, but finds she has her own style and when accommodating to that style, they become very successful. I have seen a few Astaire films in my lifetime and really enjoyed this the most with a possible exception to HOLIDAY INN. Astaire and Garland worked so well together. Ann Miller is also very in this movie and has a really good song and dance number with SHAKIN' THE BLUES AWAY. She was also pregnant at the time and in a lot of pain but did a great job hiding it. Rat Pack alum Peter Lawford also co-stars in the film and also shows his musical talent. Jules Munshin makes his film debut as the comic waiter. This is really up there with my favorite musicals from that era and one of the best from Fred in my opinion.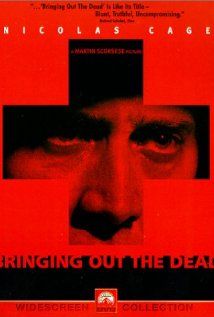 Bringing Out the Dead (1999): Martin Scorsese directs this film on a look at the life of a paramedic. Nicolas Cage stars as Frank Pierce who is a paramedic that is burned out and overworked. It gets to him so much that he is haunted by visions of people he tried to save. The shifts for him do not get any easier with the people he is with like John Goodman, Ving Rhames, and Tom Sizemore who all of very unusual things about them. Singer Marc Anthony is very amusing as the patient Noel and Patricia Arquette, who was Cage's wife at the time, co-stars as the daughter of a comatose patient who she keeps thinking there is hope. Scorsese and Queen Latifah both provide voices to dispatchers. SOPRANOS alum Aida Turturro also co-stars as one of the nurses. I have always though this has gone very underrated. It is a good look at someone who is just about at their breaking point and doing whatever possible to keep it together. It is a rather dark film but manages to work in some pretty good humor. This is one of my favorite Cage films and hope this puts it on the radar.
The Touch of Satan (1971): This is from an episode of MYSTERY SCIENCE THEATER 3000. Michael Berry stars as Jodie who is making a trip through country and ends up on a farm where he falls in love with Melissa, played by Emby Mellay, who is actually a witch. I'm not going to get into too much detail of the plot and just look at what show it is from to know what to expect. This is one of the later episodes and has a different villain that I had never seen in Pearl Forrester which was different but pretty good. This episode is available on Instant Netflix or you can get your own copy and do your own MST3K.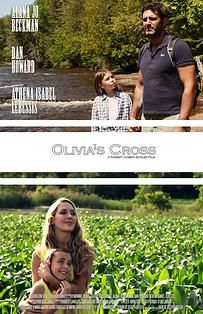 Olivia's Cross (2012): I end this week with this short film which was directed by my Facebook friend Robert Joseph Butler and written by Joseph Johnson. My Facebook friend Aaron Karns co-produced this short film. Alana Jo Beckman, who is also my Facebook friend, stars as the title character who is still reeling from the loss of her mother, played by Athena Isabel Lebessis in flashback scenes. Olivia and her father, played by Dan Howard, take a hiking trip to Northern Michigan in attempt to deal with their bereavement. Olivia soon ends up alone and must use her courage and hope to survive. The scenery is really good in this film as well as the performances. The young Beckman is really someone to watch out for in the future. It is also a really good story told from a child's point of view and is very likable. This made it to many film festivals. This is available on http://www.nuwavefilms.com under the "now showing section and is free to watch so take 15 minutes to view this independent film.
Well, that is it for this week. Tell me what you like and dislike and stay tuned for next week which so far includes more Al Pacino, Amy Adams, and many others.