Welcome to the 434th Edition of my long-running series. I'm glad to see it has warmed up a little bit and I hope it is here to stay. I would also like to announce that this week I am starting rehearsals for a play called THE GOOD DOCTOR. This is a comedy from Neil Simon and will be at the Guyer Opera House in Lewisville, IN. This is my second show in that theater and the first one was THE PRODUCERS. Performances are April 11, 12, and 13 so will keep posted on this next project. I will now get to my movie recommendations for the week.
Face/Off (1997): I start the week out with this action film from director John Woo. John Travolta stars as FBI agent Sean Archer who still grieves for his son who was killed by his enemy Castor Troy, played by Nicolas Cage, when he was trying to kill Sean. In a sting operation, he finally gets Castor Troy who is then in a coma. Just when he thought it was finally over, he learns that Castor planted a bomb. Interrogation towards Troy's henchmen does not work especially towards his brother Pollux, played by Alessandro Nivola. Archer then agrees to a very unusual operation by agreeing to have his own face removed and being replaced with that of Troy so that he can look to get some information our of his brother. Things get even worse when Castor Troy awakens from his coma only to find himself without a face so he forces the doctor to give him Archer's face. Joan Allen, Dominique Swain, Gina Gershon, Nick Cassavetes, Harve Presnell, Colm Feore, James Denton, John Carroll Lynch, CCH Pounder, Thomas Jane, and Margaret Cho all co-star in this action film. This movie has some great action scenes that only John Woo can bring us. The leads also do a good job of changing their characters. I also felt that behind all the violence it is also a pretty moving story. This is a rather unrealistic but still very fun if your disbelief can be suspended for a little bit.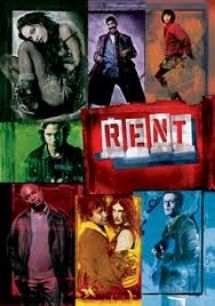 Rent (2005): I now bring a musical that takes place in New York City during the start of the AIDS crisis. Chris Columbus directed this musical that is based on the musical by Jonathan Larson. The story centers mostly around roommates Mark and Roger. Anthony Rapp stars as Mark who always has his camera with him trying to make a film. He is dealing with his ex-girlfriend Maureen, played by Adele Dazeem I mean Idina Menzel, leaving him for an attorney named Joanne, played by Tracie Thoms. Mark is dealing with AIDS and is trying to get a song written and has an uneasy love interest named Mimi, played by Rosario Dawson. Rounding out this group of friends is Collins, played Jesse L. Martin, his boyfriend Angel, played by Wilson Jermaine Heredia, and property owner Benny, played by Taye Diggs. This movie centers around this group of friends and their life struggles. There are some great musical numbers in this film. Also look for comedian Sarah Silverman in a cameo appearance. All but Rosario Dawson and Tracie Thoms are part of the original Broadway cast though Thoms joined a later broadway cast which can be found on DVD. I also want to stress that I did not intentionally go from a John Travolta movie to an Idina Menzel movie on account of what happened at the Oscars it just happened. This is full of good performances and good musical numbers and is available on Instant Netflix. Also, I just sang the song LIGHT MY CANDLE with my dear friend and karaoke partner Brittany which is called No BS and I feel we did it justice.
The Adventures of Edson Jean (2013): This is my short film for the week. The person in the title is the real-life person who directed, wrote, and stars. Edson Jean is a college student who is in need of funding for financial aid and turns to a neighborhood connection man to get the money in a quick period of time. He soon goes through a lot of mishaps in his pursuit of the money. This is a pretty funny short film that I see has not really had much exposure but is being featured right now on HBO On-Demand.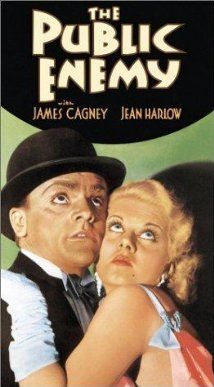 The Public Enemy (1931): This is my gangster movie for the week directed by William Wellman. James Cagney stars as Tom Powers who is a bootlegger and violent gangster. His life is frowned upon by his straight laced brother Mike, played by Donald Cook, and his mom seems rather naive to Tom's ways. An event leads to a war which puts the life of Tom on the line. Cagney was originally cast as one of the secondary characters but Wellman saw some star power in him and cast him as the lead which created a star in that era. There are some very memorable scenes like Tom hitting a woman with a grapefruit. Jean Harlow, Edward Woods, Mae Clarke, and Joan Blondell all co-star in this film. This is possibly the best gangster movie from this era and does a great job of portraying the characters in childhood up to their adult life.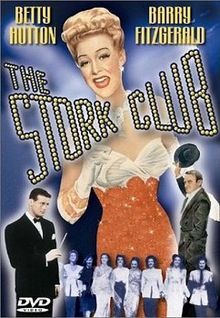 The Stork Club (1945): I now bring more of a romantic comedy and I am pretty sure this is the first time I have looked into Betty Hutton. Her name does not seem to really live on today but saw a lot of comedic range and a good singing voice. She stars as nightclub singer Judy Peabody at the place of the title struggling to make a living. She soon saves the live of a rich man named J.B., played by Barry Fitzgerald, but does not let on who he really is and poses as a guy who is in the same class as her while anonymously rewarding her with a lot of money and an apartment. Judy's husband returns from overseas and believes she is now with someone leading into many misunderstandings. This movie has some really funny moments and some pretty good musical moments. This is one that has been overlooked but deserves some exposure.
Bobby Deerfield (1977): This is part one of an Al Pacino series that I have planned for the next few weeks. I know there will be at least two parts. Sydney Pollack directed this love story that just happens to feature auto racing. Pacino stars as the title character who is very suspicious of how a wreck happened to his friend and is leery to continue until he gets answers. He soon meets a cancer patient named Lillian, played by Marthe Keller, who is terminally ill. They soon form a relationship where even though Lillian is one dying, she tries to teach Bobby how to live more. The two leads worked very well together and is a pretty touching movie. This is a more different Pacino movie and deserves a look if you can obtain it.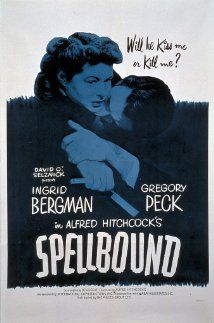 Spellbound (1945): I now bring one from the "Master of Suspense" Alfred Hitchcock. Ingrid Bergman stars as psychiatrist Dr. Constance Peterson who works at the Green Manors mental asylum. Gregory Peck stars as Dr. Edwardes who is a known psychiatrist joining the facility. The two of them strike up a relationship but it becomes more clear that this person is not Dr. Edwardes but an amnesiac imposter who is wanted for questioning. Constance puts her reputation and career on the line to help the amnesiac piece together events in his life that lead to him posing as Dr. Edwardes. Leo G. Carroll, Rhonda Fleming, and Norman Lloyd all co-star in this Hitchcock film. This movie takes a look at psychoanalysis and is one of the first of its kind. There is also a really good dream sequence done by Salvador Dali. I really enjoyed this and the two leads. I also really like the way the movie ended and the camera work done.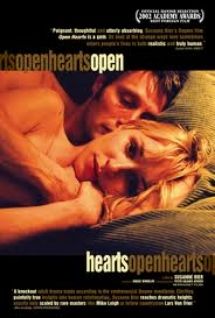 Open Hearts (2002): This is my Danish film for the week which was directed by Susanne Bier. Sonja Richter stars as Cecillie who has gotten engaged to her boyfriend Joachim, played by Nikolaj Lie Kaas. Their whole world changes when Joachim is involved in an accident which leaves him paralyzed. Marie, played by Paprika Steen, was driving the car when it happened and out of guilt she asks her doctor husband Niels, played by Mads Mikkelson, to to help Cecillie get through these tough times. Niels' help towards Cecillie slowly turns into an affair which changes the lives of all those around him. This is part of the Dogme 95 movement of film where they made films based on story, acting, and theme and without the use of special effects or elaborate technology. I do not believe I have seen the others, but this one was really well done in terms or story and performances that drove the film.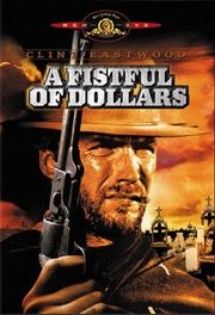 A Fistful of Dollars (1964): Sergio Leone directed the first of "The Man With no Name" trilogy and this is a western remake of Kurasowa's samarai film YOJIMBO. Clint Eastwood stars as an anonymous but deadly gunfighter who rides into a town of warring factions. He soon decides to scheme to play the two factions off against each other and to make a profit in the process. This was a pretty groundbreaking western which for one introduces an anti-hero character and it also really shows the brutality of a gunfight. It is also carried very well my Ennio Morricone's original score. This was a very good start to the trilogy that only gets better in my opinion. Everything from the characters, the action, the cinematography worked very well. This is also in some ways Eastwood's breakthrough role. This is available on Instant Netflix.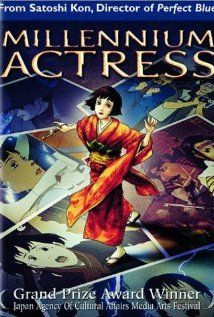 Millennium Actress (2001): I end this week with this Anime film from Satoshi Kon which actually pays homage to the film industry. A long-time studio is being torn down and tv interviewer Genya tracks down the aging former actress named Chiyoko who has lived reclusively for many years since leaving the world of acting. Genya soon gives her a key which triggers a lot of memories for Chiyoko who soon relects on her movie career through the years and why she got involved. As she relives her career, the line between fantasy and reality becomes blurred for Chiyoko and Genya. I usually limit my anime selections and usually enjoy most the Studio Ghibli anime but this one really kept my interest and was very cleverly made.
Well, that is it for this week. Tell me what you like and what you dislike and stay tuned for next week which so far includes more Al Pacino, Helen Mirren, Clark Gable, and many others.