Welcome to the 433rd Edition of my series. I want to take this time to make a plug towards my friends both of which are named Brittany. They are both local artists for hire and made me a really nice card for my friend's birthday so instead of going to Wal-Mart or some store chain consider hiring Brittany and Brittany by supporting local artists. Go like their page at https://www.facebook.com/BrittanyandBrittany. Tonight, I will be watching the Academy Awards like usual in this really bad weather. I will now get to my recommendations for the week.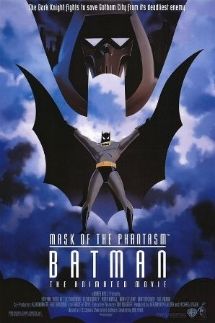 Batman: Mask of the Phantasm (1993): I start the week out with this animated superhero movie. I believe this is one of the first of the animated Batman films. Kevin Conroy provides the voice to the caped crusader and finds the in Gotham City there is another vigilante in town knocking off mob bosses in which Batman is being implicated. Also in Bruce Wayne's life, his ex-fiancee Andrea Beaumont, voiced by Dana Delany, returns which complicates things for Bruce. The Joker, voiced by Mark Hamill which is really his best work in my opinion, also returns looking to get to the vigilante. This is a very good portrayal of Batman which has some really good action sequences and animation. Stacy Keach and Abe Vigoda provide their voices to this movie. This is possibly one of the best Batman movies and compares with most of the live-action ones.
Pleasantville (1998): I now go from a superhero movie to this homage to 50s sitcoms. Gary Ross wrote and directed this really clever comedy. Tobey Maguire stars as 90s teen David who really loves the title sitcom and when breaking the remote, he acquires a new remote through a tv repairman, played by Don Knotts, and along with his sister Jennifer, played by Reese Witherspoon, are sucked into the series where they are now the kids of the show where they are in a world of old fashion values, innocence and naivete. Their loving parents are played by William H. Macy and Joan Allen. Jennifer is more rebellious and begins to shake it up a bit hoping to bring a little color to the black and white world. As the world changes, the more people go from black and white to color with an interesting parody towards segregation. Jeff Daniels, J.T. Walsh, Marley Shelton, Jane Kaczmarek, Paul Walker, and many others co-star. BUFFY alums Danny Strong and Marc Blucas has cameo appearances as well. I really thought Ross did a great job with this complex comedy begging the question if a perfect world is really the answer.
Frozen (2013): Now I go to the world of Disney and a more current film directed by Jennifer Lee and Chris Buck. This movie starts with two sisters. The oldest one named Elsa, voiced by Idina Menzel, and the younger one is named Anna, voiced by VERONICA MARS alum Kristen Bell. Elsa has special powers of being able to turn things into ice and her parents mostly shut her off from society with Anna wondering why they cannot be friends anymore. As adults, Elsa's emotions trigger her powers to turn the kingdom of Arendelle into an eternal Winter. Anna soon teams with mountain man Kristoff, voiced by Jonathan Groff, his loyal reindeer Sven, and a funny snowman named Olaf, voiced by Josh Gad, to find Elsa and try to help her as well as save the kingdom from an eternal winter. In the process, she uncovers a more sinister plot. Alan Tudyk and Ciaran Hinds also provide their voices. Robert Lopez and Kristen Anderson-Lopez wrote some really good song numbers including DO YOU WANT TO BUILD A SNOWMAN. Idina Menzel shows off her great voice and Kristen Bell shows she is pretty good herself. This is a really fun and moving animated film that is good for the family.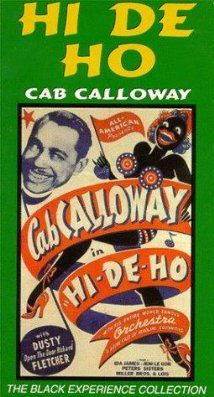 Hi De Ho (1937): This is my musical short for the week which stars famed musician Cab Calloway as himself. Cab's mother is concerned that he spends his days listening to music and pretends to lead an orchestral band. Soon, a gypsy shows Cab actually leading an orchestra. This is not a bad short movie and shows off some of Calloway's songs.
Hobson's Choice (1954): This is my Criterion selection for the week which was directed by David Lean. This is a British comedy which stars Charles Laughton as Henry Hobson who runs a successful bootmaker shop in the 19th century. He is a widowed man who also likes to go to the pub a lot and tries to run the lives of his three daughters. He also decrees no marriage to them but then his oldest daughter Maggie, played by Brenda de Banzie, sets her sights on the shop's best bootmaker Will Mossop, played by John Mills. The two of them soon form a rival company. This does have some very funny moments including Laughton who I don't think I have really seen in a comedic role. It also does a great job of portraying the class from that era as well as the evolution of Will who starts out as just a simple bootmaker but slowly becomes less naive to the world.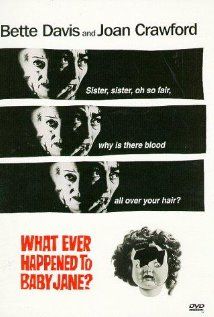 What Ever Happened to Baby Jane (1962): Robert Aldrich directs this tale of sibling rivalry. Bette Davis and Joan Crawford star in this film as sisters and actresses Baby Jane Hudson and Blanche Hudson. As children Jane had more fame but as grown ups Blanche became the more successful actress while Jane did not get as much fame. As adults they live together where Blanche is confined to a wheelchair and Jane is very bitter of the success that Blanche had in their acting careers making her do things like intercept fan letters but even resorting to violence. Davis gives a very intense performance as Jane who continues to relive her childhood and is delusional over her fame. The two stars were said to have one of the biggest Hollywood feuds of all time. In looking further into this it does appear the rivalry was quite a bit exaggerated until after this movie. These two did work very well together and is a very compelling film.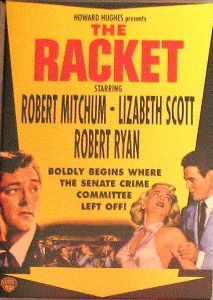 The Racket (1951): This is my film noir for the week. Robert Ryan stars as ruthless gangster Nick Scanlon who is very old-fashioned about his ways and is very violent. Robert Mitchum stars as the honest police captain Thomas McQuigg who goes after Scanlon and his gang. McQuigg must also deal with the corruption on his own force as well as the politicians on Scanlon's side. Both of the leads are two believable tough as nails characters who are both engrained in their ways. Lizabeth Scott and William Talman also co-star in this gritty film that has gone very overlooked through the years like many of this genre. I usually favor this genre from this era and this no-nonsense film deserves a look.
The Living Daylights (1987): I now bring James Bond and the first of two portrayals by Timothy Dalton. Bond first must organize the defection of KGB General Georgi Koskov, played by Jeroen Krabbe, who makes it look like his superior General Leonid Pushkin, played by John Rhys-Davies, has become very corrupt. Bond is soon sent to assassinate General Pushkin but does not buy Koskov's story. His investigation soon leads him into Afghanistan where he must deal with a war crazy American arms dealer named Brad Whitaker, played by Joe Don Baker. He also meets beautiful cellist Kara Milovy, played by Maryam D'Abo, who is the girlfriend of Koskov. Andreas Wisniewsky, Desmond Llewelyn, Robert Brown, Walter Gotell, Caroline Bliss, and John Terry co-star in this Bond film. I really like the title theme song which was sung by 80s band A-Ha. I will now say that I am in the minority when it comes to really liking Dalton as Bond. I have seen all the Bond films and believe they all have their qualities in some way but I favor the darker portrayal of Bond that him and Daniel Craig bring to the role. This one is in some ways more of a spy thriller and has some great action scenes.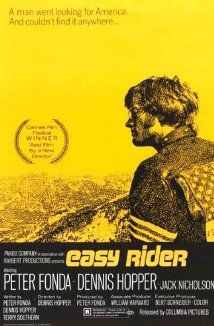 Easy Rider (1969): Dennis Hopper directed and stars in this film about two counterculture bikers going from Los Angeles to New Orleans in search of the American Dream. Hopper and Peter Fonda star as Billy and Wyatt. Along their trek to Mardi Gras, they meet up with many different people including a drunken lawyer named George, played very well by Jack Nicholson. This takes a look at a lot of things during the 60s like the hippie movement, drug use and the communal lifestyle. It also shows the prejudice at the time of hippies and judging by the way they look like not being able to get service at a restaurant. Hopper, Fonda, and Terry Southern wrote this film which stands the test of time today. Hopper and Fonda did not write a full script and much of the crew were actual hippies at communes that would do things like hold the cameras. This also had a good soundtrack from people like Steppenwolf and the Band where the music really fit the film. Bridget Fonda and Phil Spector have cameos in this film. This was a very well done low-budget film which is one of the most significant films of all time.
A Different Tree (2013): I decided to end on this short film directed by Steven Caple Jr. Morgan Ashley stars as Pearl Washington who is assigned a family tree project but does not feel complete without putting info about her father who she has never seen. She soon sets out to find her father much to the dismay of her mother Jada, played by Tracie Thoms. This was a USC Graduate Film and they did a good job with the movie and the cast. This is available on HBO On-Demand and I am featuring this before any comments have even been made on the imdb website. This has always been a very overlooked genre of film so I hope to get this some more exposure.
Well, that is it for this week. Tell me what you like and dislike and stay tuned for next week which so far includes Nicolas Cage, and many others.