Welcome to the 432nd Edition of my series. I have enjoyed this nicer weather and like many I am done with this crazy winter. I have enjoyed getting back on this day shift. I will now get to my recommendations for the week.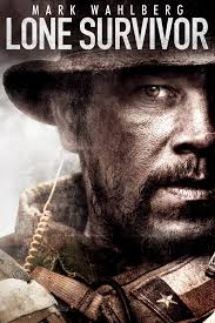 Lone Survivor (2013): Peter Berg directed and co-wrote the screenplay to this war film that is a true story and based on the autobiography of Marcus Luttrell. Mark Wahlberg stars as Lutrell who was a Navy Seal and lead a team in 2005 to capture or kill al Qaeda leader Ahmad Shahd. The group is soon discovered and they are in a fight for their lives. Taylor Kitsch, Emile Hirsch, Eric Bana, and many others co-star in this war drama. It is really hard to go further into words about this movie without giving a lot away. Berg did a great job directed this honest and realistic depiction of war time experience. Wahlberg was very good in his role as Luttrell. I also liked that there were showed some people who are Arab and from Afghanistan as really good people. The end credits are also very good which pay tribute to our military. This was worth going to the theater.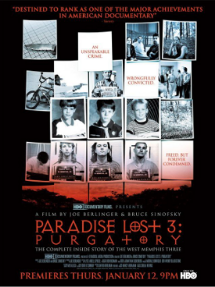 Paradise Lost 3: Purgatory (2011): I have been featuring this series lately and now I bring the conclusion of this documentary trilogy. To recap, these are based on the horrific 1993 murder of three eight year old boys in Memphis. The three people arrested for the murder were in their late teens and were convicted under very questionable evidence becoming known as the "West Memphis 3". This movie recaps the first two and some new evidence that was found that could lead to a new trial which lead to a very unusual release. This shows the support that the West Memphis 3 was able to get even from celebrities like Johnny Depp, Pearl Jam, and the Dixie Chicks. It was also interesting to see the one of the fathers of the victims changed his believes and sided with the defendants in his belief they are innocent. This was a very good documentary series which takes a really good look at our flawed justice system. I hope in a few years from now we can get another where are they now sort of documentary.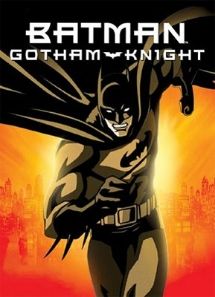 Batman: Gotham Knight (2008): This is my animated superhero movie for the week which had an interesting anime look to it. This actually has a few different short stories which include him training up to becoming the Dark Knight. In these stories he goes up against the likes of Scarecrow, Killer Croc, and Deadshot. I have enjoyed other animated Batman movies but this was still very enjoyable in my opinion with the action and animation.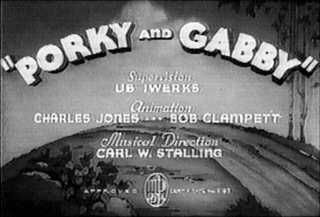 Porky and Gabby (1937): This is my animated short for the week. This features Porky Pig and Gabby Goat on a camping trip and running into comical mishaps on the road where just about anything can go wrong. This was a pretty funny short with the iconic Porky Pig and his sidekick Gabby which is a very grumpy goat. It was a very short lived character who was always with Porky Pig but was deemed too offensive for the time. This is really good to watch for historical purposes.
Angels over Broadway (1940): Ben Hecht directed this which I don't really know how to describe. John Qualen stars as Charles Engle who has just embezzled a lot of money from his boss. He is ready to kill himself but an alcoholic and struggling playwright named Gene Gibbons, played by Thomas Mitchell, finds his note and talks him out of it. Douglas Fairbanks Jr. co-stars as Bill O'Brien who is a hustler and reluctantly joins Gene on a scheme to save Charles from going to jail. Rita Hayworth completes this circle which schemes to get money on a gambling scheme. This movie had a pretty good blend of comedy and drama. This was a pretty interesting casting who did a pretty good job. I believe this is the first time I have used Douglas Fairbanks Jr. Thomas Mitchell is most known for playing Uncle Billy in IT'S A WONDERFUL LIFE and does a very good job in this one as the playwright. This is worth a look for classic movie buffs.
The Haunting (1963): Robert Wise directed this film that was based on the novel by Shirley Jackson. Richard Johnson stars as Dr. John Markaway who wants to investigate the possibility of ghosts and decides to stay at the Hill House which has had a history of violence and insanity. Joining him are the skeptical Luke, played by Russ Tamblyn, the clairvoyant Theo, played by Claire Bloom, and the insecure Eleanor, played by Julie Harris. As time goes by, more and more ghostly events happen in horrific ways which leads to quite a conclusion. Lois Maxwell also joins this cast later. She is most known for playing Miss Moneypenny in the James Bond films and is quite a bit different in this one. This is a very good and atmospheric film that still produces chills after all these years without having to get all violent. This is a very good entry into the horror genre and deserves a look.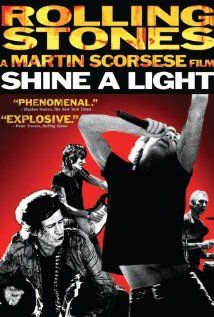 Shine a Light (2008): Martin Scorsese directed this rock documentary to the long-running band the Rolling Stones. This is filmed during their "A Bigger Bang" tour. This is part documentary and part concert footage but more concert footage. There is some behind the scenes action even with the Rolling Stones talking to Martin Scorsese and interview footage of when the band was first together. In the concert there are appearances from Christina Aguilera, Buddy Guy, and Jack White. The concert footage is very good and shows that Mick Jagger still has it all these years along with the other band members whose performance do not decline with age. One prerequisite of this movie is probably to at least be a casual fan of the Rolling Stones since most of this movie is of them singing. Also, if you are looking for a documentary that shows a lot of their history, this is also not the one to watch. If you just want to see some good concert footage of Mick Jagger, Keith Richards, Charlie Watts, and Ron Wood this is a good one to watch. Scorsese did a good job putting together this rock documentary.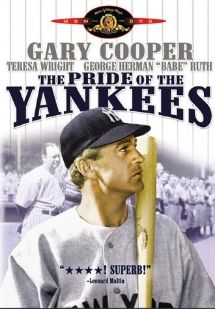 The Pride of the Yankees (1942): This is my baseball movie of the week which was directed by Sam Wood. This is a biopic on New York Yankees legend Lou Gehrig, played very well by Gary Cooper. This briefly goes into his childhood where he discovers his love for baseball but is torn between his new love and his mom wanting him to go into engineering. I think everyone can guess which one he chose. Teresa Wright, Walter Brennan, and Babe Ruth co-star in this film. Ruth plays himself in this movie. It then leads up to him being diagnosed with a nerve disease which is now referred to as "Lou Gehrig's Disease" and leaves it up to one of the most inspirational speeches of all time. This is one of the best baseball films of all time and deserves a watch.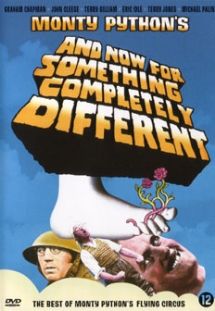 And Now for Something Completely Different (1971): I now bring the Monty Python troupe and their first full length movie starring John Cleese, Terry Gilliam, Graham Chapman, Eric Idle, Terry Jones, and Michael Palin. This movie is put together mostly of the first couple seasons of their tv series MONTY PYTHON'S FLYING CIRCUS. This has the rather dry British humor that is not for everyone. This is pretty well put together like a very funny beginning and other sketches that some were very funny and some I did not find as funny but the good outweighed the bad for me. This is available on the app Crackle.
Gnomeo and Juliet (2011): I end with this variation of Shakespeare's tragedy ROMEO AND JULIET which was directed by Kelly Asbury. This takes place with two neighboring gardens from the homes of Capulet and Montague where the gnomes on each side come to life where they do not like each other but two of the gnomes of the title characters get together and form a forbidden relationship. I have never been the biggest fan of Shakespeare but this story has always been my favorite. James McAvoy and Emily Blunt provide the voices of the title characters. Michael Caine, Jason Statham, Ozzy Osbourne, Patrick Stewart, Julie Walters, Hulk Hogan, Dolly Parton, and many others provide the supporting voices. I knew enough background to the story to understand the characters of this movie and found it to be a rather fun version of the tale. They made this tragedy into a pretty good family film. This is to be taken for what it is worth and if not taken to seriously it can be enjoyable. It is also an homage to Shakespeare as there are many references to his other works.
Well, that is it for this week for the ten recommendations but continue to read for my returning segment "Movie Night at the Shera". Tell me what you like and dislike and stay tuned for next week which so far includes Reese Witherspoon, and many others.
MOVIE NIGHT AT THE SHERA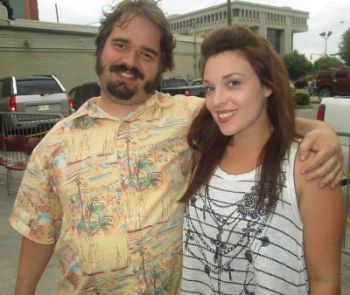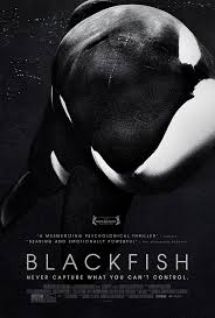 Blackfish (2013): I joined my friend Shera this night as she wanted to view this documentary. Gabriela Cowperthwaite directed this documentary which is really about the exploitation of killer whales. The main part of this documentary is on the killer whale Tilikum which shows a lot of violent tendencies and is responsible for the deaths of three people but was still kept at Seaworld. This does go onto show that he was not the only one who has done this sort of thing and looks into what makes these whales so violent. It has some disturbing footage on the capture of killer whales and then are taken into captivity. It also shows the unscrupulous training methods that have been used on the killer whales. They also showed some Seaworld promotional videos with James Earl Jones as their spokesperson which makes me wonder if he has seen this and how he feels now. I had seen this a few weeks ago and when watching this with Shera, she watched in horror and disgust on how these animals were being exploited and mistreated. She spoke of being going to Seaworld a lot as a child when she was in Florida but knowing what she does now has no interest of taking her own daughters there in the future. This is a very eye-opening documentary which will make many think twice before paying to go to Seaworld. This is available on Instant Netflix.
HONORABLE THEATER MENTION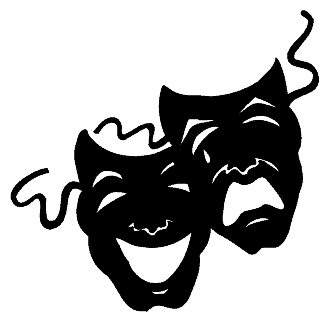 Spamalot: I had the pleasure of seeing this musical last night at the Muncie Civic Theater which is mostly based on MONTY PYTHON AND THE HOLY GRAIL which was written by Python alum Eric Idle and John Du Prez. Todd Terrell stars in this musical as King Arthur who journeys to find the Holy Grail along with his other knights played by Sean Smith as Lancelot, Kris Eckman as Robin, Michael Wenger as Galahad, Gabe Carpenter as Bedebere, and Scott McFadden as Patsy who all worked very well together. Kayla Robertson was also very good as the Lady of the Lake who helps the knights but complains about her lack of stage time in the musical. Sean Orlosky was very amusing as the Historian in his short time on the stage. Zach Allen, Connor Fak, Gary Kern, Jim Banta, Edward Conley, and many others also put on a good show with a very good cast. Ball State professor Paul Tavianini directed this musical and his wife Johnna Tavianini was the musical director. There are a lot of fun music numbers as well as some which parodies musicals like THE SONG THAT GOES LIKE THIS and the more known ALWAYS LOOK ON THE BRIGHT SIDE OF LIFE. There are also a lot of fun dance numbers like from the Laker Girls and some familiar scenes from the movie. This had a very good Monty Python feel and believe you will really enjoy this. Performances are February 28th, March 1st, March 2nd, March 6th, and March 7th. Most shows are at 7:30 pm except for March 2nd which is at 2:00 pm. In addition to this one, the Muncie Civic Studio Theater has RED LIGHT WINTER which is February 28th, and March 1st which are both at 8 pm so check that one out as well if you can and show your support for community theater in Muncie.